A few small festivals on around town this week, which together make up a rather programme of concerts, talks, shows and more. For one thing there's an electronic art, music, activism and critical thinking festival, Grounded (11/21–23), with shows at several venues around town. The Facebook is here, the website here, and the schedule here. Another multi-venue multi-day event is the Ljubljana LGBT Film Festival, which runs from November 24 to December 02 - see the Cinemas in Ljubljana or LGBT+ sections below. Meanwhile, Kino Šiška is hosting CoFestival, with a focus on dance (details here). There's also the Naked Stage all-English international improv festival – see more here. Finally, if you're in town on Saturday (24th) then consider going to Špica, not far from the centre, and seeing a one-night only festival of fire and performances, all free, called Ana Plamenita, with details here.
As ever, clicking on the venue names in the list below should get you more details with regard to the time, price and location, as well as other events on this week in the same place. Finally, if there's something you want to promote in a future edition of What's on in Ljubljana please get in touch with me at flanner(at)total-slovenia-news.com
Getting around Ljubljana
If you want to get a Ljubljana Tourist Card, which gives you travel on the city buses and entry to a lot of attractions, then you can read more about that here, and if you want to use the bike share system, as useful for visitors as it is for residents, then you can learn more by clicking this. Visitors with reduced mobility will be pleased to find that downtown Ljubljana is generally rated as good with regard to accessibility, and that there's a free, city-sponsored app called Ljubljana by Wheelchair highlighting cafés, attractions and so on with ramps, disabled bathrooms and Eurokey facilities, which you can read about and download here. If you're driving into town and don't know where to part, our guide to how to park in Ljubljana is here.
Want / need cigarettes but the stores have closed? Here's an incomplete list of bars downtown that will satisfy your craving for the demon weed. While if you're having trouble with the ATMs then here's a guide to the Slovene you'll see on screen. If you get a hangover then find out where to get paracetamol (and prescription drugs) in Ljubljana here, while details on emergency birth control can be found here.
Ljubljana is a small and relatively safe city, but if need to contact the police then there's a special number for foreigners, and that's 113.
Cinemas and films playing in Ljubljana this week
You can read about all the cinemas in town here, while a selection of what's playing this week is below, and note that kid's movies tend to be shown in dubbed versions, so do check before driving out to a multiplex and dropping off the young ones. That said, parents should pay attention to Kinobalon, which is Kinodvor's regular weekend series of film screenings and events for children, from babies on up, witrh special parent/child events, "first time in a cinema" screenings, and babysitting. Learn more about it here, and see the current schedule here. (And if you like watching trailers with subtitles as a way of learning Slovene, then catch up on some from earlier this year here and here).
One film festival starts at the end of the week, the Ljubljana LGBT Film Festival, which runs from November 24 to December 02. That's right – December's just around the corner. You can learn more about the festival, and see trailers for many of its films - all of which will be shown with English and Slovene subtitles, if needed - here
Kinodvor – The arts cinema not far from the train station, which has a nice café with books and magazines, is playing, among other features: Ash is Purest White, Winter Flies, The House that Jack Built, The Children Act, The Third Murder, Phantom Thread, Consequences and The Gruffalo and the Gruffalo's child, with the latter also shown in a Sunday morning babysitting presentation.
Kinoteka – The revival house at one end of Miklošičeva is showing The Handmaiden (Park Chan-wook), White Material (Clarie Denis), Ex Machina (Alex Garland) and The Snapper (Stephen Frears), among other features.
Kolosej - The multiplex out at BTC City Mall is playing all the big movies, which this week include Bohemian Rhapsody, Hunter Killer, Halloween,  Johnny English 3, Venom, A Star is Born, Gajin svet, Night School, Mamma Mia! 2 and The Nutcracker and the Four Realms, The Girl in the Spider's Web, and Overlord, Little Italy, Fantastic Beasts: The Crimes of Grindelwald, El mayor regalo, and The Grinch. The new movie is Air Strike, and that seems to be it, with The Grinch leaving almost as soon as it arrived.
Komuna – The cinema in a basement behind Nama department store is showing Bohemian Rhapsody and A Star is Born.
Clubbing in Ljubljana
Compared to some European capitals it can seem that nightlife in Ljubljana ends rather early, especially along the river, but there are still bars that stay open late and clubs were you can dance until dawn, and perhaps the best place to stumble across something interesting is the legendary Metelkova. Be aware it's a grungy kind of place and not for all tastes, but also that there's consideable variety to found within the various clubs there, from death metal to electropop, gay caberet to art noise. You can read "the rules" of the place here.
Channel Zero – Monday night is Dub Lab, this week with All One Love # Party Gathering. Friday's there music from the Handy Jandy and Spejs collectives, with a list of DJs playing trap, beats, bass, breakbeat and jungle.
Gala Hala – Friday there's Wave riders: Electro riders, with DJs Torulsson, Kobayashii and Skinar. The week then comes to a climax with a Saturday all-nighter, SNIF presents: Anklklan X 50 Franks X WNDE, with what seems to be both live acts and DJs presenting: trap, bass and grime.
Klub Gromka – Friday night there's Holomondo playing indie post-disco.
Klub Cirkus – Two events at this regular party club, with Friday seeing an all-nighter of DJs headlined by an appearance from Mari Ferrari. On Saturday there's R'n'B with DJ Rea, with the night ending at 05:00, still some time before sunrise.
Klub K4 – The klub 4 kool kids also has two nights this week. Friday there's Just Us w. Francesco Del Garda, supported by Dipsas, Limc, Simm and Marin. Then Saturday you can step back in time to an era before smartphones with K4 Techno Oldies Goldies, with DJ's play techno and house.
Koncertna Dvorana Rog – The alternative to Metelkova at one end of Trubarjeva has IIIachine City on Friday, with DJs Alfredo Mazzilli, Gesta, Lunatik and Herman K vs RSN playing techno.
Orto Bar – Thursday there's the post-Bryan Adams Concert Ultimate Pop Rock Party, a free to enter event that will be playing music aimed at fans of Bryan Adams, who's playing Stozice 
Harm reduction and drug testing
Drogart is an organization that aims to minimise harm on the party scene, and offers drug-testing services and reports on their webpage. It's in Slovene, but you can Google translate it or work things out yourself. One thing they recently warned of were pink Pharaoh pills with around twice the normal MDMA content (measured at 261 mg). See pictures and learn more here, but do remember that all the usual drugs remain illegal in Slovenia, while our in-depth profile of the group is here. We've also heard increasing reports - albeit anecdotal - of women's drinks being spiked in the city, so take care and let friends know where you're going.
Things to do with children in Ljubljana
You can find our Top 12 list of things to do with kids in Ljubljana here. If want to read more about the philosophy behind the wonderful House of Experiments look here, while our trip to the Museum of Illusions is documented here, and there's always riverside walks, ice cream and pizza.
Photo: JL Flanner
Facts about Ljubljana Castle
The city's main tourist attraction is the Castle, and you'll enjoy your visit a lot more if you know what you're looking at, so take a look at our 25 Things to Know about Ljubljana Castle and learn, among other things, what these people are standing around and how it's linked to Predjama Castle.
Photo: JL Flanner
LGBT+ Ljubljana
If you want to learn more about Ljubljana Pride, then take a look at our interview with its president here. If you're looking for more general links on "gay Slovenia", including a history of the scene and various projects, then you can find that here. We recently also published an interview with the LGBT activist and writer Suzana Tratnik, talking about - among other things - the occupation of Metelkova.
There's an
LGBT+ Film Festival
in town from thr 24th on, and you can learn more about that, and see trailers for many of its films - all of which will be shown
with English and Slovene subtitles
, if needed -
here
.
Klub Monokel – This lesbian bar in Metelkova is open every Friday night, and is also hosting some of the Grounded festival events..
Klub Tiffany – The gay bar next door to Monokel is also open every Friday, and every Monday until June 2019 there's tango at 18:00. Special this week are events for Grounded and the LGBT Film Festival – including Wednesday, 20:00, a screening of Queercore: How to Punk a Revolution?, while on Tuesday evening there'll be something for the Transgender Day of Remembrance.
Pritličje – This is the closest Ljubljana comes to a "gay bar" so it's a good thing this LGBT-friendly cafe / bar / events space is such a good one, and open from morning to night. This Thursday there's an event related to the Grounded festival, Vzhodno od queera ali Kjer ga najdeš | Grindr.
Museums and galleries in Ljubljana
Most public galleries and museums are closed on Mondays, although not the National Museum.
Plečnik's desk. Photo: JL Flanner
Plečnik's House is worth a visit if you want to learn more about the architect who gave Ljubljana much of its character. Read about our guided tour here.
Cankerjev dom – Running until the end of February 2019 is an exhibition titled Ivan Cankar and Europe: Between Shakespeare and Kafka. This is "An examination of Cankar's art through an analysis of influences and interpretations, and juxtaposition with contemporary European writers. The visually elaborate architectural and graphic layout, supported by audio-visual media, installation art and diverse visual highlights, offers a vivid account of Cankar's excellence, his comprehensively exquisite aesthetic and artistic vision."
City Museum – The Museum in French Revolution Square has an exhibition on the writer Ivan Cankar that's on until the end of February 2019, with pictures, books and manuscripts, all presented in Slovene and English. It also has a very interesting permanent exhibition on the history of Ljubljana, from prehistoric times to the present day, with many artefacts, models and so on that bring the story alive.You can read about my recent visit here. Until March 2019 there's a show highlighting the work Elza Kastl Obereigner (1884-1973), a pioneer Slovenian sculptress, with an example of her work shown below.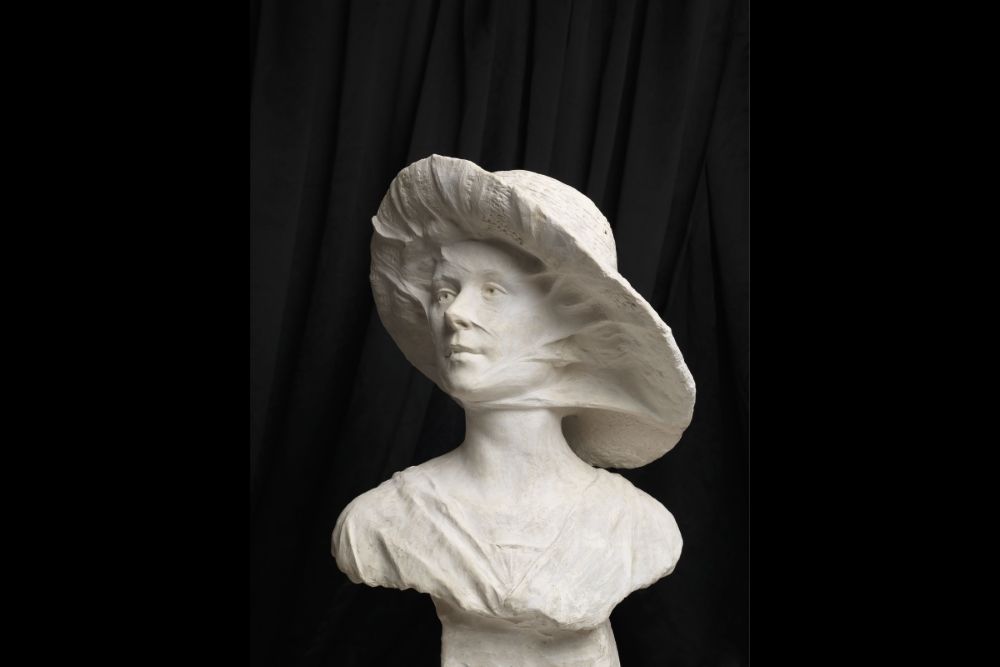 Photo: M Paternoster
The Faces of Ljubljana in the City Museum. Photo: JL Flanner
Galerija Vžigalica – Saša Spačal has a show here until January 6, 2019 called Earthlink, "working at the intersection of intermedia art, exploration of living systems and audio frequencies, links Earth to the post-human present, that includes both a seed of the future as well as a shadow of the past." A promotional image is what's shown below.
Simbiom – ekonomija simbioze, 2016 © Dejan HabichtArhiv Moderne galerije
City Art Gallery – Drago Tršar recently had a show at the main Moderna looking at his monumental works, and now this smaller gallery in the Old Town, not far from Town Hall, is showing some the sculpture's erotic works, on until January 20, 2019. It's being promoted with the following example.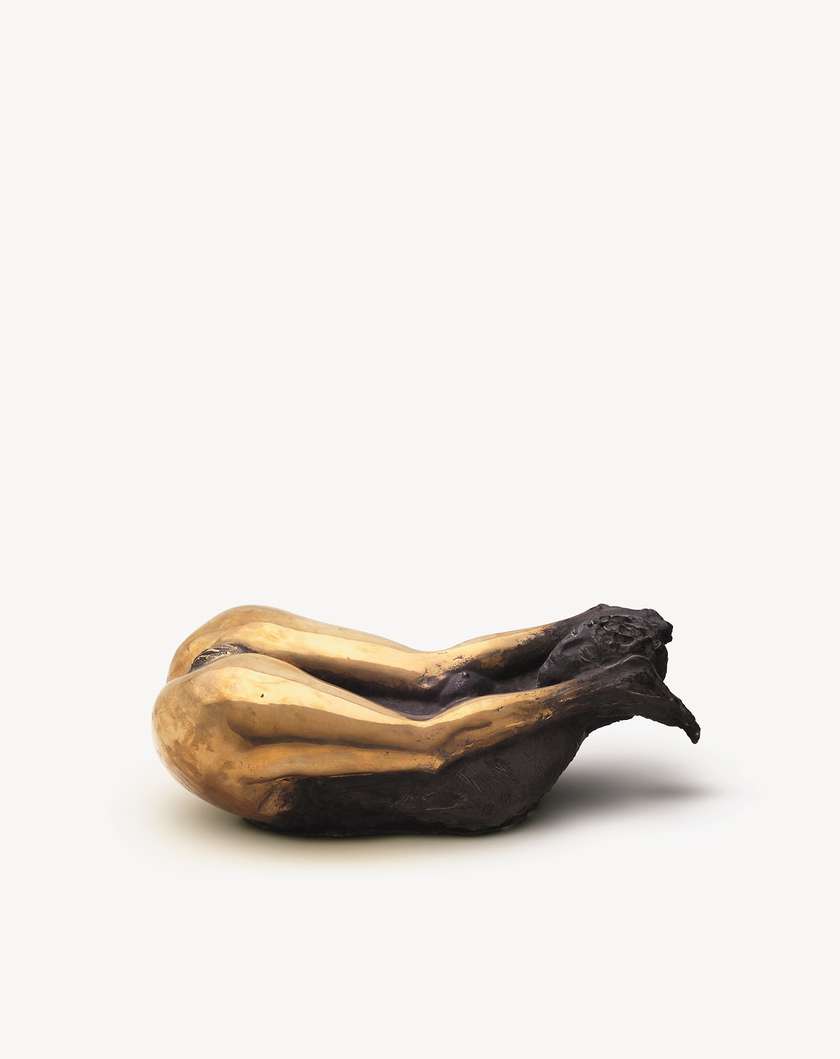 Photo: City Gallery
International Centre of Graphic Arts – Running from Friday until March 3 2019 there will be a show of posters from Milton Glaser, with the poster for the show shown below.
Ljubljana Exhibition & Convention Centre – Just outside the centre of town, at Dunajska cesta 18, you can see a lot of plasticized bodies at the Body Worlds Vital show, running from October 20 until January 20 2019.
Photo: Body Works Vital
MAO – The Museum of Architecture and Design is showcasing Slovenian designers in a show called Made in Slovenia, lasting until the end of 2018: "The selling exhibition aims to present good practices of Slovenian designers and companies in the creative sector." The same venue has an exhibition based on Slovenia's Pavilion at the 16th International Architecture Exhibition – La Biennale di Venezia, called "Living with Water", and on until November 25.
Sam, 1966, fotografija na srebroželatinskem papirju. ©Stojan Kerbler
Moderna galerija – The main branch of this gallery, to be found near the entrance to Tivoli Park, has a good collection of modern art, as well a nice café in the basement, and it's latest exhibition focuses on the photographer Stojan Kerbler, which runs until January 13, 2019, and shows rural live in Slovenia for the recent past.
Museum of Contemporary History – The museum in Tivoli Park has two new shows. One is called Museum's (R)evolution 1948-2018, marking the place's 70th anniversary with an exhibition tracing its evolution through artefacts, photographs and personal stories and running until January 6 2019 (details here). There's also In Search of Freedom: 1968-2018, looking at the 1968 student protests.
National Gallery – The country's main gallery has "the best" of what's on offer from the Middle Ages to non-contemporary modern visual arts, and is in a great location for exploring other areas, just by Tivoli Park and opposite the main branch of the Moderna galerija. Running until February 10 2019 is a show called Ivana Kobilca (1861-1926): But Of Course, Painting Is Something Beautiful!, featuring works like the one below. You can read about our visit to the room containing scared art from the Middle Ages here, and see a picture from our trip after the two girls.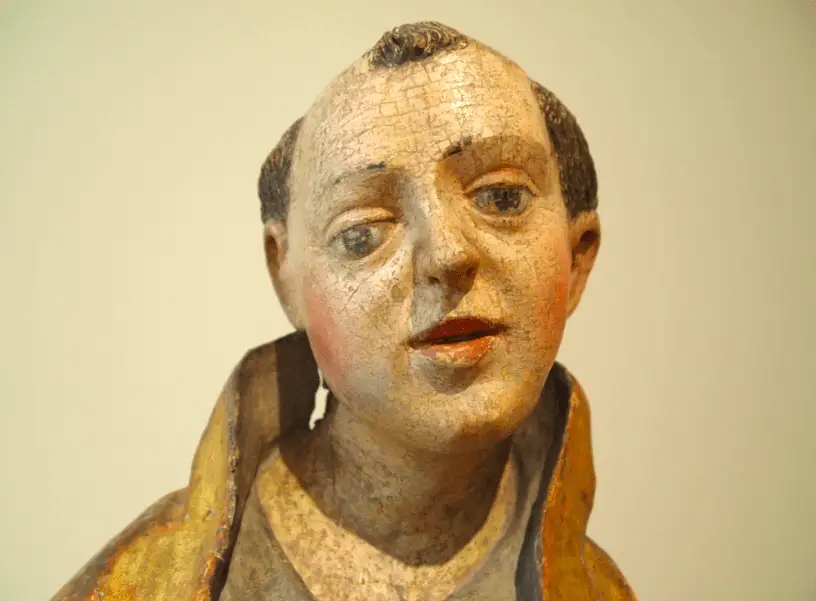 JL Flanner
National Museum of Slovenia – There's plenty to see in the permanent collection here, from Roman times, Egypt and more, with the big draw this season being the exhibition of over 140 items of gold from Ming Dyntasy China, as reported here, and with an example below.
Photo: Wang Wei Chang
Meanwhile, the museum's Metelkova branch, located between one branch of the Moderna galerija and the Ethnographic Museum has some rooms on Church art, furniture and weapons, with the latter including more guns than you'll see anywhere else in town, and quite a thrill if coming from a nation where such objects are not household objects.
Slovene Ethnographic Museum – The museum currently has a temporary show on Bees and Beekeeping, as well two permanent exhibitions. One of these is called Between Nature and Culture, and has a great collection of objects from Slovenia and around the world, well worth the trip up to the third floor to see it (as recounted here). This place is located near the newer branch of the Moderna galerija and Metelkova.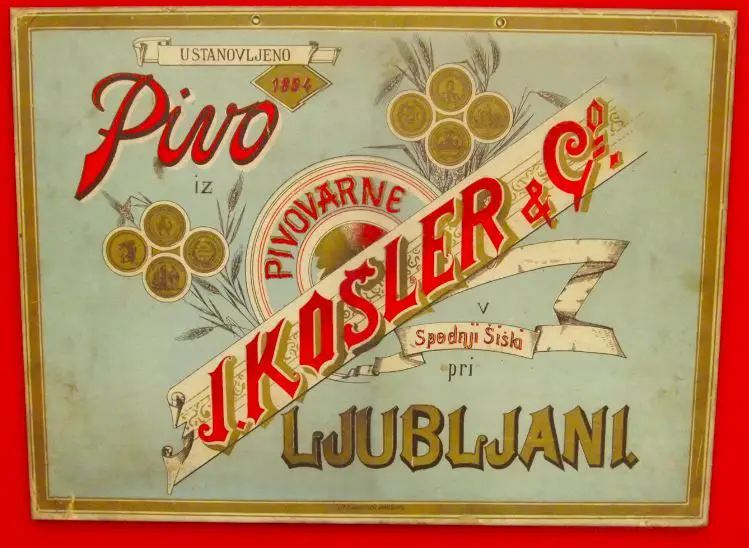 Photo: JL Flanner
Union Experience – The Ljubljana-based brewer has a museum showing the history of the company, with the ticket also including access to part of the factory and a few samples of the product. You can read about our visit here.
It's not a formal museum, but if you're interested in "Yugo-stalgia" then you'll enjoy a trip to Verba, a small, privately run space that's crammed with objects and pop culture items from the era, and is conveniently located at the start of one of the short walks to the castle. It's also a great place to take pictures, if you leave a donation, and you can read more about it here.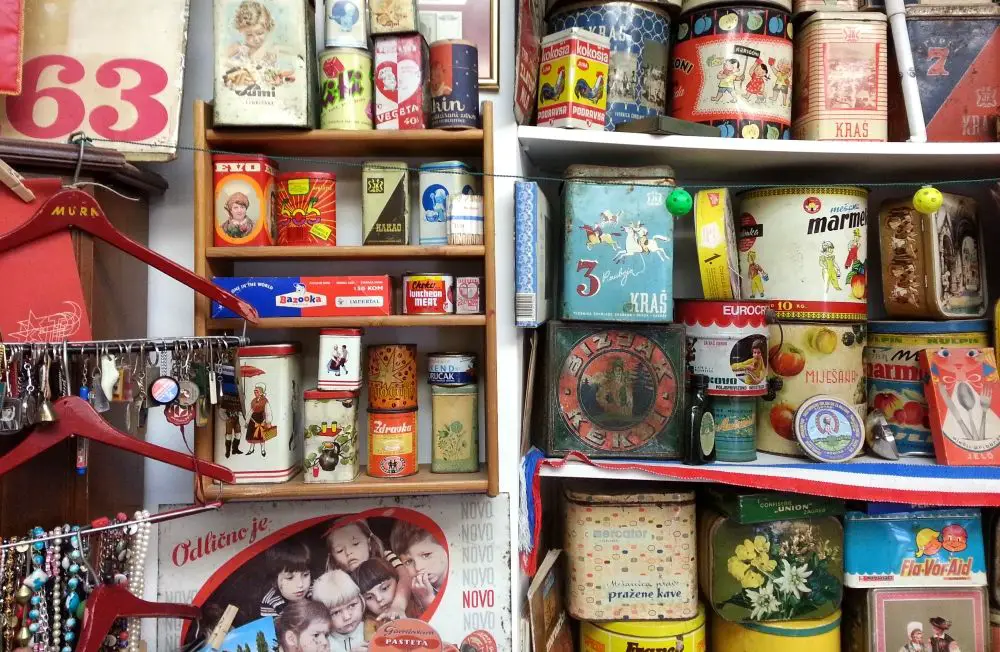 Verba. Photo: JL Flanner
Alternative Ljubljana isn't a museum or gallery, as such, but instead turns the city streets into a museum and gallery. Learn more about their tours of street art, history and LGBT Ljubljana here.
Photo: Alternative Ljubljana
Live music in Ljubljana
Arena Stožice will be hosting Mr Adams on Thursday, November 22
Channel Zero – Wednesday night there's a night of live music with Maraton trojk: Lynch & Rib & Sergio Lounge.
Cankerjev dom – Saz'iso are playing Monday (19th) at 20:00. Here's what Ry Cooder said about the album they're promoting. "Why not give yourself a break from the unending cavalcade of modern high-speed insanity, and rest up with this album of deep soul from Southern Albania?". Saturday and Sunday there are shows marking 30 Years of the Prifarski Muzikanti Band.
Klub Gromka – Saturday there's a night with the name Ritval IV: Grrrrinding Insanity, with live grindcore and death metal from Rotten Cold, Dickless Tracy and Glista.
Kino Šiška – Tuesday there's a show from Anna Calvi, while on Thursday you can enjoy pop from Tsar B and Zagami Jericho.
Ljubljana Castle – Friday is music night at the castle, and this week sees a show by the E. J. Strickland Quintet.
Orto Bar – Friday night there's the Pre-Kitzbühel party, with a live show from Lumberjack. Saturday you can then see a Pearl Jam tribute band called Pearl Jam Project.
>
Opera, theatre and dance in Ljubljana
There's an international improv festival, held in English, going on this week, with the name Naked Stage (Goli odor). Most the shows will be in Elektro Ljubljana, not far from Metelkova, with more details here.
Kino Šiška – A short bus ride or taxi from the centre, this venue is hosting events that are part of the dance-based CoFestival, November 23 to 29, with the official website here and the programme here (Slovene, but easily translated by a machine). Among the delights, Lucinda Childs: Zgodnja dela (Early Works 1963 – 1978).
Gledališče IGLU - IGLU Theatre – Saturday night this group is usually putting on an English improv show somewhere in town, but it's generally promoted after this is written, so check the Facebook before putting on your shoes.
Klub Gromka – Thursday evening a side project from Image Snatchers returns to the stage, Matilda & Her Buns.
Pocket Teater Studio – Wednesday there's a theatrical production called Človek, ki je prodal svet. Thursday you can then enjoy Mascara Quartet: Fado and Tango at the Pocket. Note this is a small place and tickets should be bought in advance.
SNG Opera and Ballet – Tuesday, Wednesday and Thursday you can enjoy dance, Moški z nožem with Kompozicija. Then Friday there's Offenbach's Tales of Hoffmann.
 Other things to do in Ljubljana...
From November 2 to 30 there's the Gourmet Ljubljana Festival, with a full programme of culinary events, as detailed here.
If you'd like to spend an evening painting with others, then take a look at Design with Wine, which organises painting parties on Trubarjeva cesta,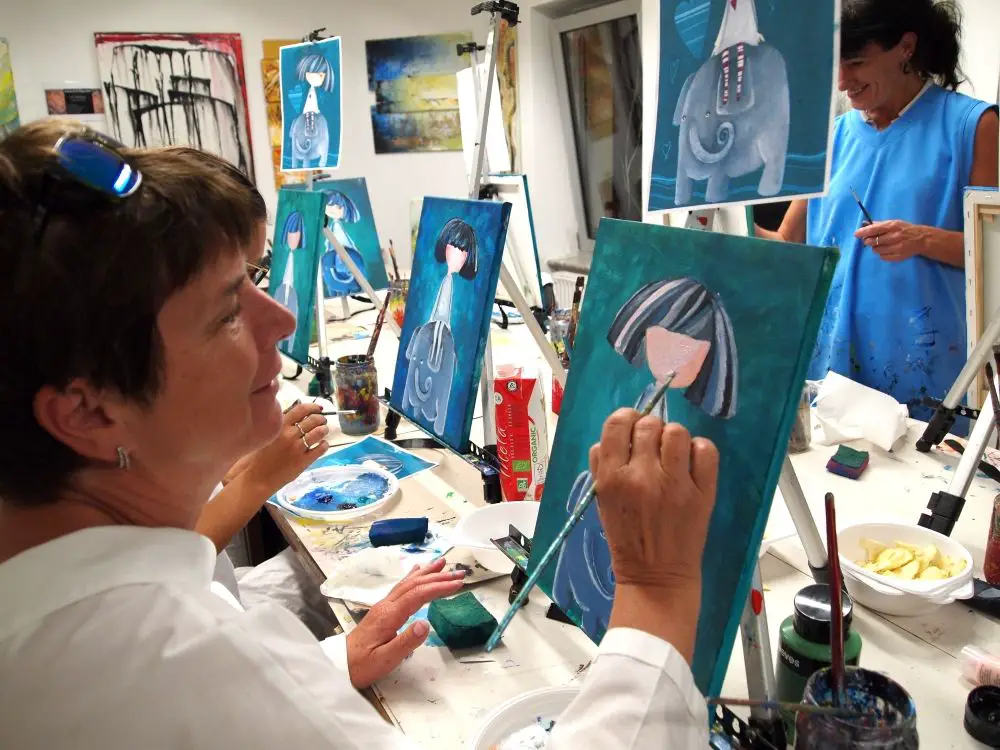 Breg Embankment, just opposite the Old Town and by the river, has a small flea market open every Sunday morning. Learn more about it here.
If you can't make it to Breg on Sunday morning, but still want to see some antiques, then check out the wonderful Antika Carniola, as discussed here. The man behind it, Jaka Prijatelj, has a fine eye for life on this street, as you can see at the top of this page, with more on his Facebook account.
Photo: JL Flanner
If you're in town and want to go jogging or walking in nature, why not take another look at the Castle, with a brief guide to the trails here. If you want something bigger, head to Tivoli Park.
And if you're bored with the Old Town, why not take a walk, cycle or boat ride to nearby Špica and enjoy the riverside life. Learn more about that here.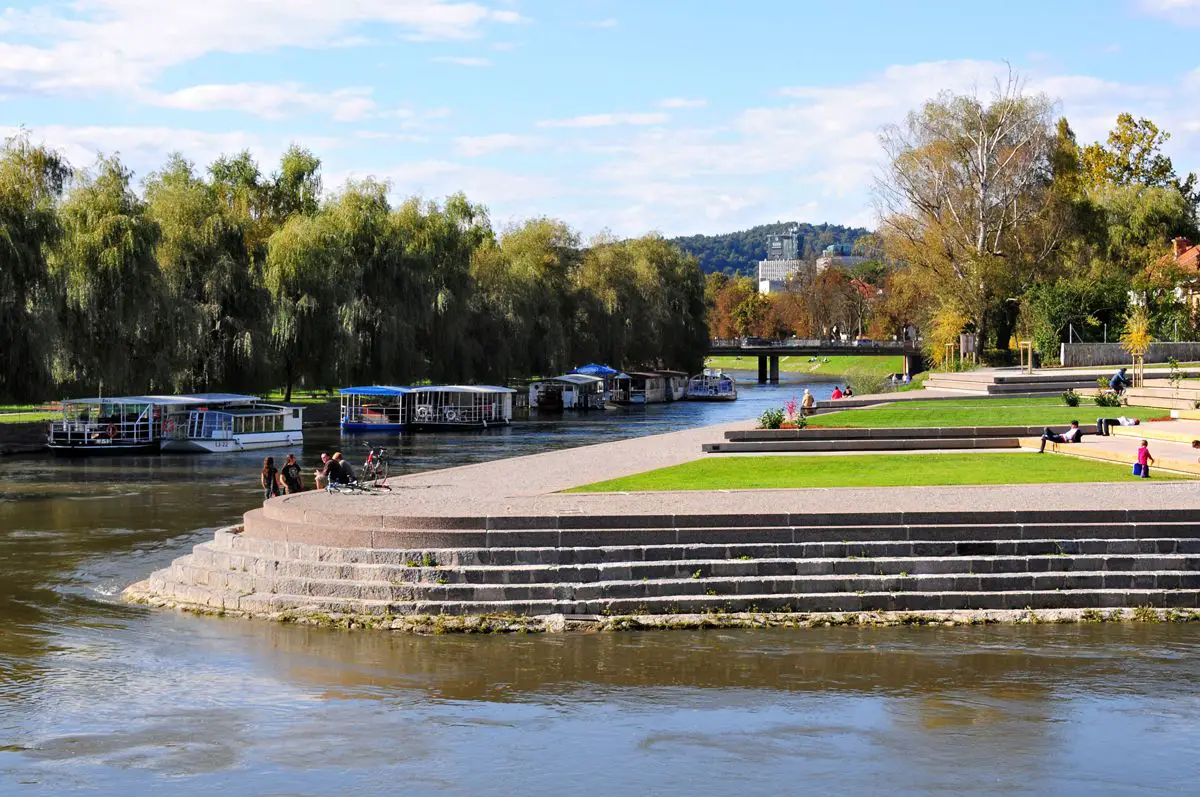 visitljubjana.si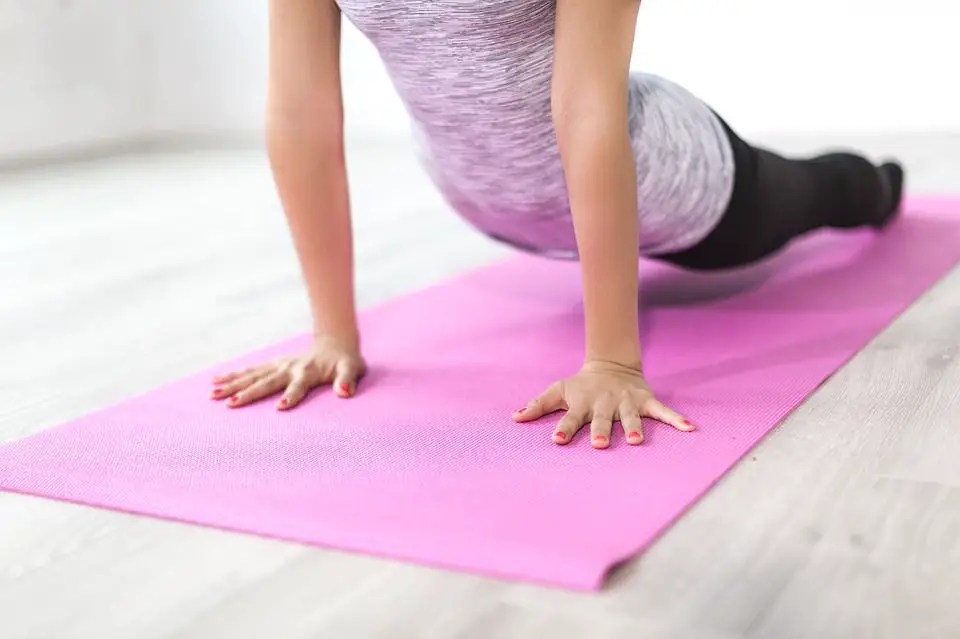 maxpixel.net, public domain
Want to stretch and breath? Then check out our list of drop-in yoga classes for tourists, visitors and the uncommitted. If you're heading to the coast, check out our interview with a yoga teacher who offers breakfast sessions there, while if you're staying in town (or nearby) and want to try some "family yoga" then you can learn more about that here and maybe get your kids to calm down a moment or two.
There are some golf courses near Ljubljana, but even ones further away are not far, as seen in our list of all the golf courses in Slovenia.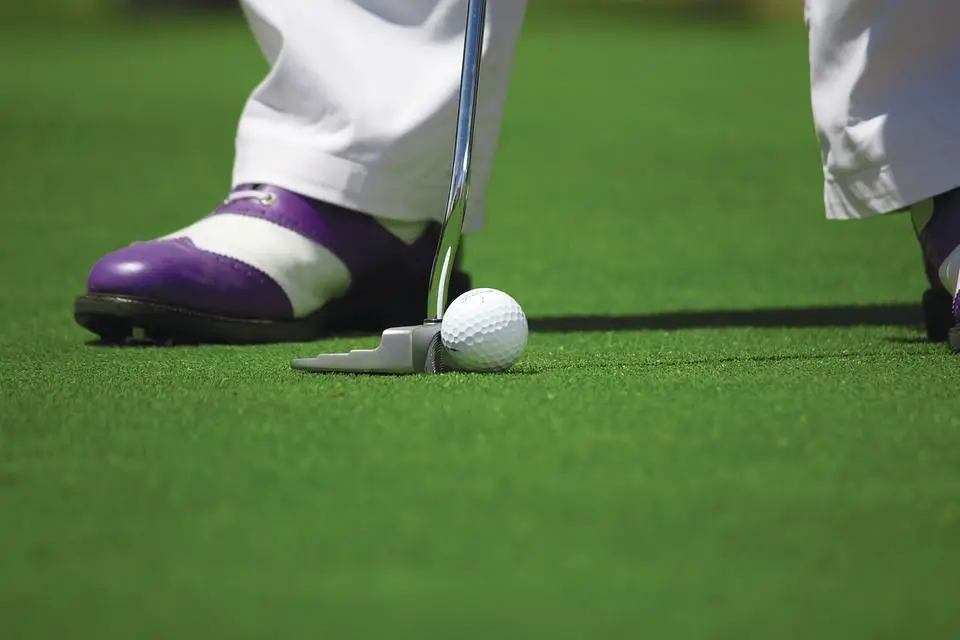 Photo: maxpixel.net, public domain
Daytrips from Ljubljana
Most of Slovenia is only a few hours from Ljubljana, and you can easily visit Lake Bled, Lipica Stud Farm, Postojna Cave, Predjama Castle, the coast and other locations, while if you'd like to take a photo of from that bench in Bled, then you can learn how to get there here. If you're looking for something more ambitious, then check out our recent guide to the 17 members of the Association of Historical Towns of Slovenia
Jackie Chan fighting in Predjama Castle
Finally...
You can see all our stories tagged Ljubljana here, while you can see more photos like the one below here.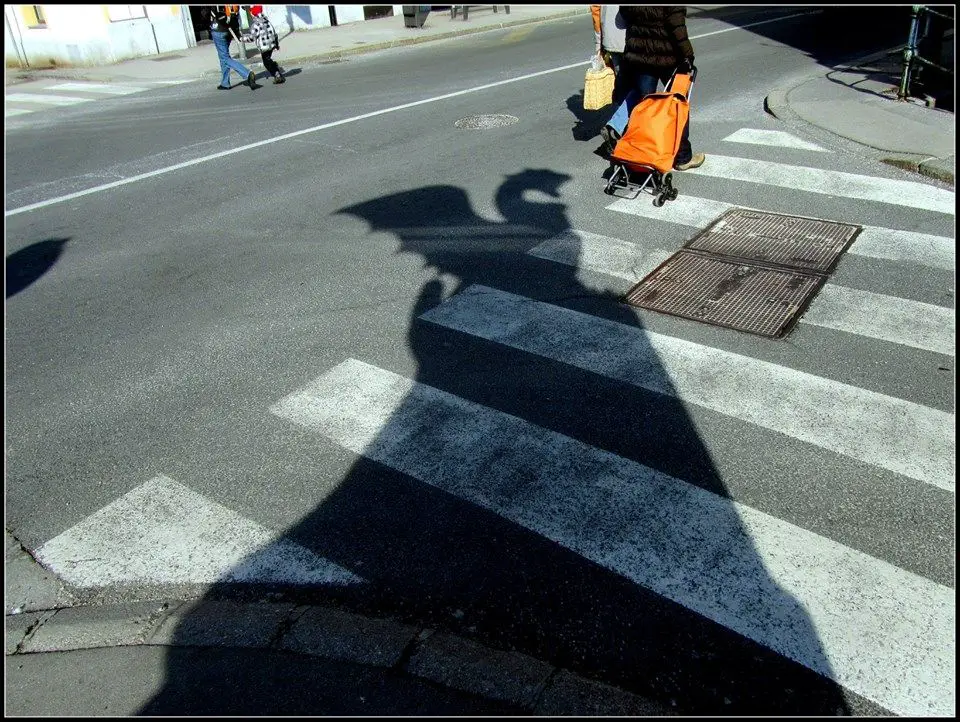 © Jaka Prijatelj