January 06, 2018
Runners in Ljubljana have a lot of choice, with plenty of road, track, and trail routes on offer, but some of these are rather far for visitors or casual runs, and some areas – like Rožnik or Golovec – can be a little forbidding, and you can easily get lost and stressed out if you don't know the way.
A network of paths and trails with near unlimited combitions to enjoy. Photo: JL Flanner
That's why even though I like to mix it up and try other places, the trails I most often return to are those around Castle Hill. They're close to my home and have enough variety in terms of surface, terrain and view to keep me entertained and refreshed over time, whether I'm going for a short jog broken up with some playing on the exercise equipment, or spending the whole morning going up and down different tracks and trails, safe in the knowledge I'm never more than 10 minutes away from a café.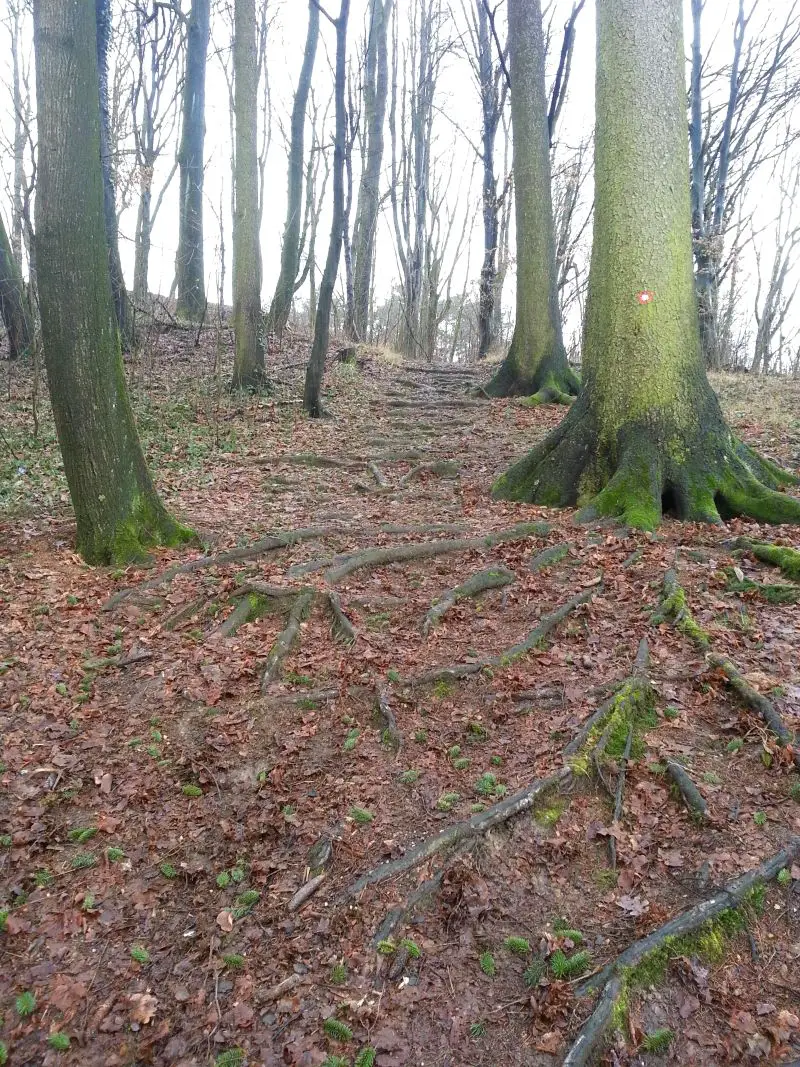 One of the many root-filled slopes to traverse. Photo: JL Flanner
There are gravel paths, paved surfaces, packed mud trails and rooty slopes to clamber up and down, and with regular views of the city and Castle there's no chance of getting lost for long, even when the trees are full of leaves.
Left or right? Variety is key to the appeal of these trails
Since Slovenia has four distinct seasons the trails reward repeat visits, as you'll see, hear and feel the natural cycles play out in the trees and other plants around you, an experience as grounding as it is invigorating, and in all months it's good to get the blood pumping and lungs taking the forest air in deep.
When the trees are full of leaves the path's a lot more difficult to see. Photo: JL Flanner
The variety of the terrain is matched by that of the character of the various areas, where you'll find people with dogs, families with strollers, lost tourists and those seeking exercise in nature, and even on the busiest days you can turn down a path less taken and get some peace, and maybe follow it to a new discovery.
A small exercise area has some rudimentary wooden equipment to enhance your physical fitness. Photo: JL Flanner
In addition to the road there are several paths to the top, and if you take any of these and just wander towards all the trees you'll find somewhere good, but if you want to follow some signs then the thing to look out for is Castle Vineyard (Grajski vinograd). While clearly sign-posted this is rather easy to miss, as in truth it's just a dozen or so rows of vines, but heading there will take you to the opposite end of the hill to the Castle, where your options multiply along with the forks in the paths.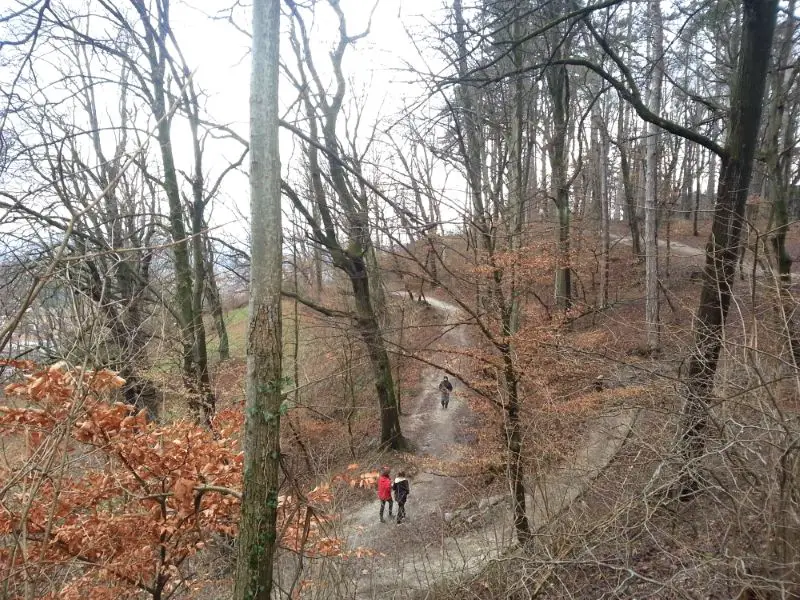 It's the ideal spot for a short nature break in the city. Photo: JL Flanner
One thing to note when looking at the pictures here is they were taken on a day after rain in a mild winter (January 06, 2018, to be exact), and the conditions with regard mud will obviously vary with the weather. That said, while I favour muddy trails there are plenty of paths that offer a different experence, and the area is suitable for regular running shoes as well as footwear with more bite, and has something for almost everyone to enjoy.