December in Ljubljana is a magical time, and this year the magic starts a week early, with a riverside ambience of fire providing the setting for an evening of music, dance and theatre.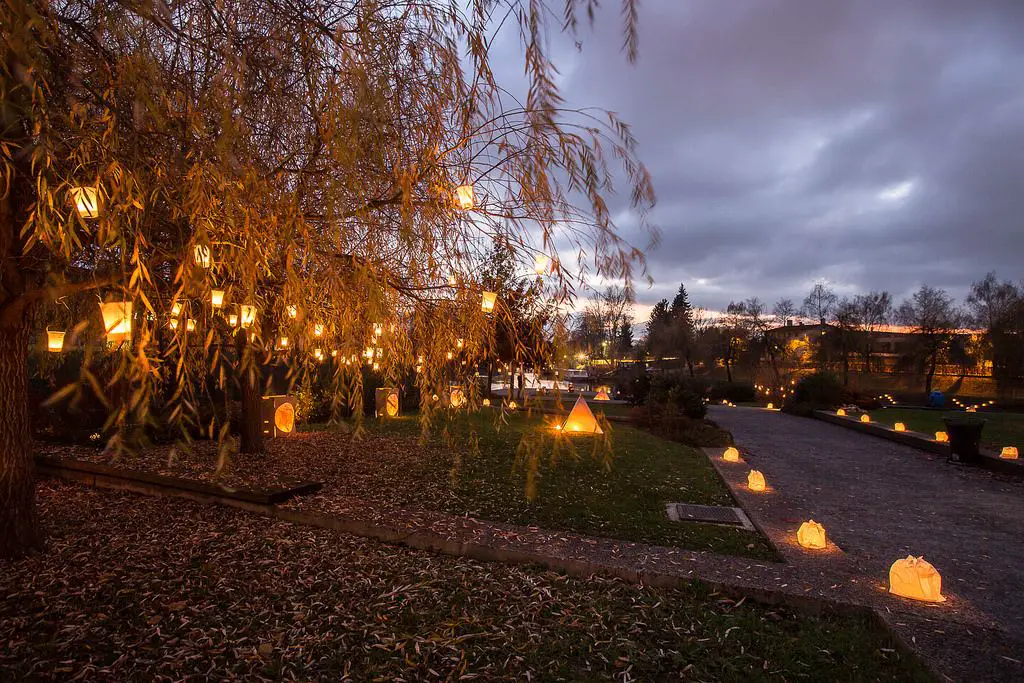 The summer's most delightful festival in Ljubljana is, in my opinion, Ana Desetnica, which for more than week brings an international programme of street performers to the capital, with music, comedy, magic and drama livening up the city's bridges, squares and street corners. The same organisation behind that event, Gledališče Ana Monro, is organising an autumn festival, Ana Plamenita in Špica, Ljubljana, this Saturday, November 24th, from 17:00 to 21:00, although if the weather's bad the event will be moved to Sunday. (Check the Facebook page for details.)
The unofficial start of Festive December in Ljubljana 
In previous editions this has seen fire-based installations and performances lighting up various locations around town and this year the magic is set to take place just a short walk upriver from the centre of town, at Špica, which also hosted the event in 2017, when these pictures were taken.
Related: Špica – a riverside retreat not far from Ljubljana's old town
On arriving at the site of Ana Plamenita you'll see an area transformed with fire and light, set up in creative displays to bring magic to an autumn evening, and just a week before the lights are turned on in Ljubljana. Of course, where there's light there's shadow, and shadow-play will be a special feature of this year's festival, with workshops and creative areas set-up for you to make your own lanterns and dolls.
While surprise remains a key element of the evening, expect performances from various artists making use of the ambiance, with paper giants and a creature in the Japanese shade garden, as well as Tango Pop dancing in the streets. In addition to such displays visitors will be pleased to note that the Špica Caffe will be open should you need a warm drink on a cold evening.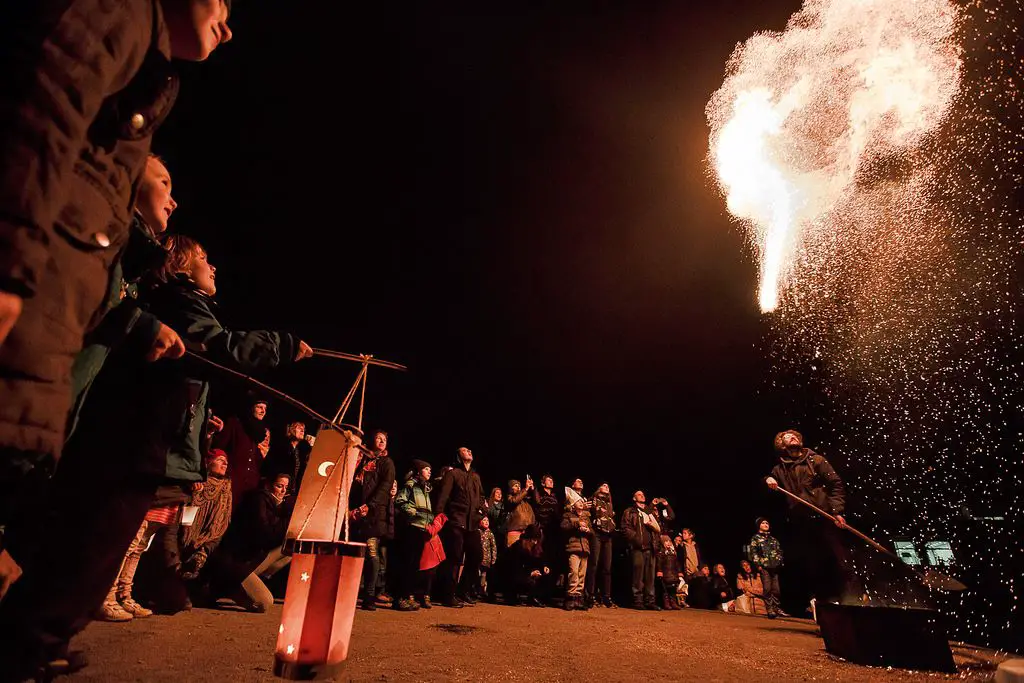 Ana Plamenita is on this Saturday, November 24th, 17:00 to 21:00, weather permitting, and check the Facebook, Instagram or website (Slovene only) for details of that. And if you can't make this event then don't worry, as Ana Monro is back in town at the end of December with the winter edition of its street theatre festival, Ana Mraz.