June 27, 2018
The annual Ana Desetnica festival of free street performances is back, with more than 100 acts from 18 different countries coming to in 10 towns and cities across the country: Maribor (July 27 to 30), Ljubljana (June 28 to June 3 is the 'pre-festival', then July 4 to 7 is the festuval proper), Krško (July 28 and 30), Nova Gorica (June 29 to July 3), Ilirska Bistrica (June 30), Šoštanj (July 4), Novo mesto (July 5 and 6), Sežana (July 6), Celje (July 7) and Škofja Loka (July 7). It's a fun event, especially in the capital, when the streets come alive each evening with theatre, dance, music and more, and people walk from place to place and show to show, as seen in these images from last year (all taken on Ljubljana's Slovenska cesta).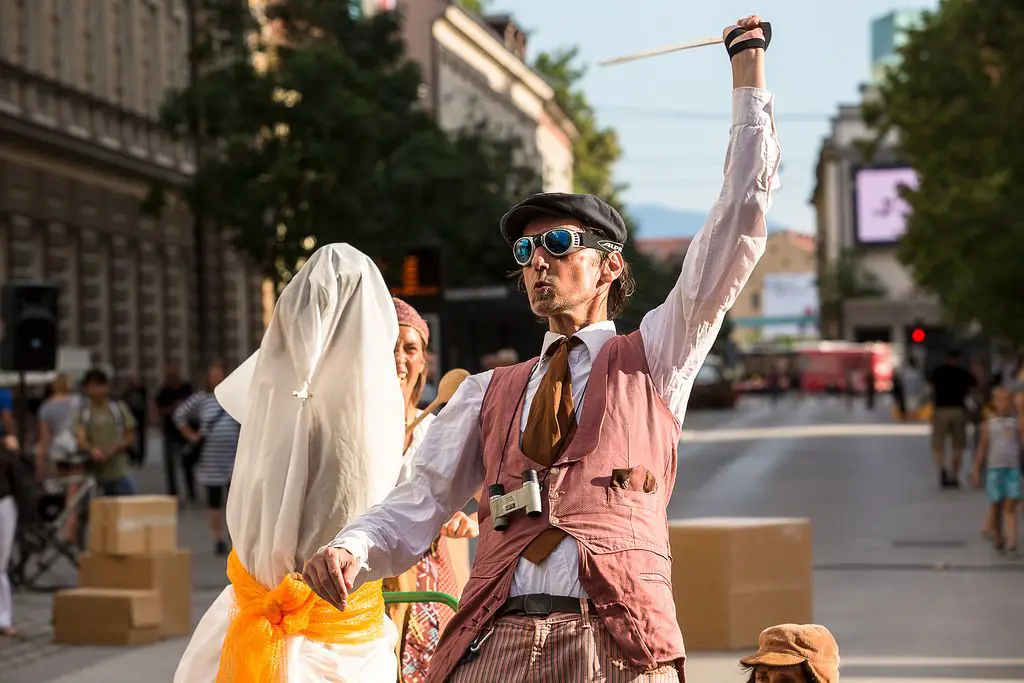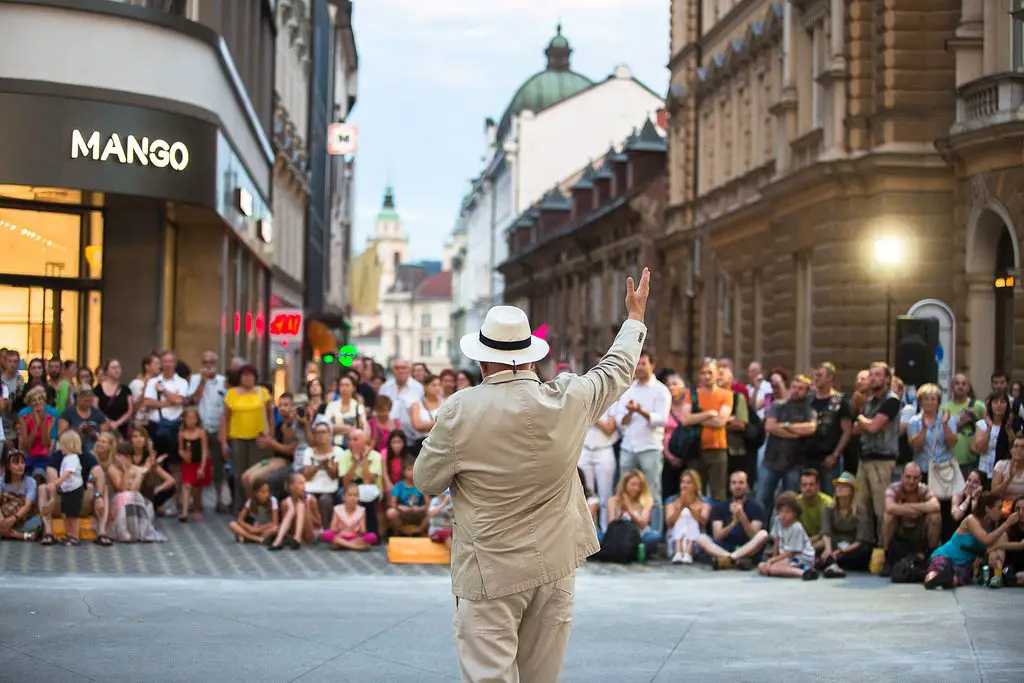 The main website is mostly in Slovene, and rather hard to navigate, but there's a schedule with all the locations on one page here. Clicking on the event name will then take you to a page with details in English, if you scroll down. There really are too many shows and locations to list, but we'll highlight the CirkoBalkana tent in Ljubljana's Argentinski Park - see the map below - which will be the focus of several performances every evening, and the events that take place along Slovenska cesta, the main street with the Nama department store. Bring a pocketful of change and leave someonething in the hat if you enjoy a show.
In short, this is one of the best times of year to just go out for a walk, follow the music and crowds, and see what happens next, with this year's star attractions, in addition to the acts CirckoBalkana will be presenting, also including The Last Symphony fire opera by the Dutch-French ensemble Cie. Doedl, The Herd by the French group La Rue Piétonne and Tripple Tom by the RavArt group from the Netherlands.