Pint-sized, pedestrianised and with a castle at its centre, Ljubljana is ideal for younger children, and if you can stop them from dragging you into every ice cream store then you should be able to have a nice, relaxing walk around town, taking in the sights with some stops along the way to let the little ones run wild, learn something, or yes, stuff their faces with pizza and sweets. Presented in alphabetical order, here's our arithmetically over-achieving addition to "the top 10 things to do with kids in Ljubljana" genre, as field-tested by family and friends, with the related Google Map embedded at the bottom of this text.
The city looks like a toy town from the castle. Photo: JL Flanner

1. Ljubljana Castle
The castle and the area around it have much to explore, with charges only applied for entrance to exhibitions, such as the excellent Museum of Puppetry. There are several paths to the castle, and the walk can be an enjoyable one, although there's also a funicular (see below) and a road if you prefer. In addition to the Castle there's a small forest at the top of the hill, along with some light trails, an exercise area, and some fantastic views. Just head towards Grajski grič (1a). One warning - the only bathroom we know of is hidden away in the basement of the Castle, and may take some finding.
2. Hiša Eksperimentov
If your favourite part of any trip to the science museum was playing with the exhibits with, then Hiša Eksperimentov is the place for you. Packed full of hands-on experiments and games that help you explore a variety of scientific concepts, 'the House of Experiments' should keep you and your children entertained for some time. While the signs and explanations are in Slovene, when you buy your tickets – 6 euros each - the counter staff should offer you a printed guide in English. The house can be found a short walk from Dragon Bridge on Trubarjeva cesta. If you keep walking east along this road then you'll also pass some interesting stores, ethnic restaurants, and an every-changing display of colourful graffiti, like this example of Sqon Cat, below, who turns up all over town.
Trubarjeva cesta 39. Wed 16.00 - 20.00, Weekends 11.00 - 19.00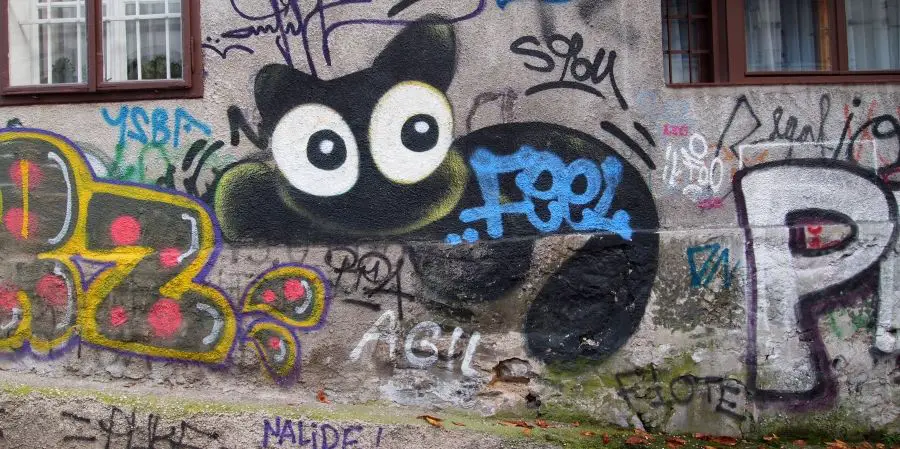 Keep an eye out for this fellow as you move around town. Photo: JL Flanner
3. Kinobalon
If you're in town over the weekend then check out Kinodvor's children's program, Kinobalon, with various movies and activities. The same place, which isn't far from the train station, also has international art movies for adults, with that program here.
Kolodvorska 13
Photo: www.malaulica.si
4. Mala Ulica
At the meeting of two streets that come off Trubajeva cesta, the road that takes you from Prešeren Square to Hiša Experimentov, you'll find a corner building called Mala Ulica with beautiful windows and red tiles spire. This is a great, city-supported resource for parents that has indoor and outdoor play areas and organized activities, as well as am alcohol-free café for you to relax in. Entrance is 2 euros for one child and adult, or 4 euros for a family ticket.
Prečna 7. Mon-Fri 10:00-19:00, Weekends 10:00-18:00
I can see my home from here. Photo: JL Flanner
5. Model of Ljubljana
There's a model of Ljubljana In Prešeren Square, the one in the centre of town with the pink church next to the Three Bridges. The model itself is tucked away to one side, but when you find it's fun to explore where you've been, where you are now, and where you're going next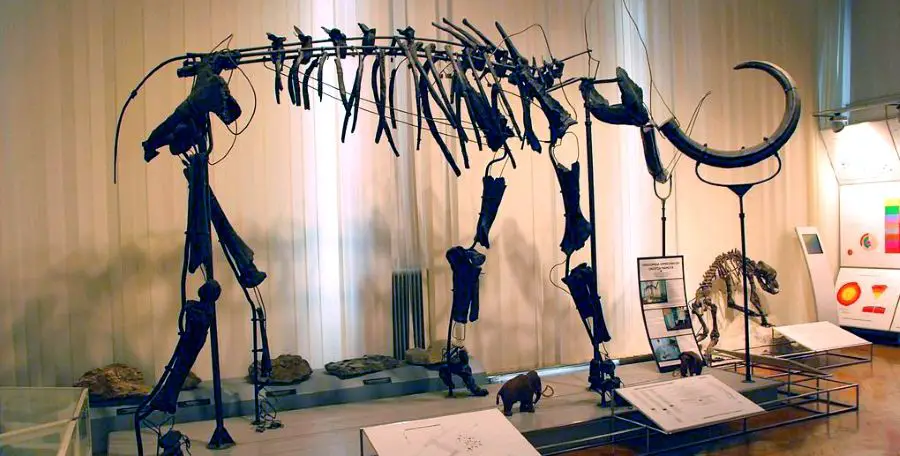 What's inside a mammoth? Photo: Wikimedia Commons
6. Slovenian Museum of Natural History
This museum, along with the National Gallery, is on the way to Tivoli Park. It has enough stones, bones and other objects to keep the family busy for an hour or two, with enough variety to have something for everyone, while not being overwhelming or easy to get lost in. The most popular exhibit seems to be the mammoth skeleton, pictured above. The cost is 4 euros for adults, 3 for children, students and seniors, and 8 for a family, and the website is here.
Prešernova cesta 20. Mon-Sun 10:00 -18:00. Thu 10:00-20:00
7. National Gallery
Just before you get to Tivoli Park is the National Gallery, which has activities and worksheets for children to introduce them to the world of art, with details of such activities here. The works on display here are all rather classical, and so there's no fear of encountering anything traumatic or pornographic. For that you'll have to cross the street and enter the Modern Gallery. Tickets are 3 euros for children, students and seniors, 7 for adults, and 10 for a family.
Prešernova cesta 24. Tue-Sun 10:00-18:00, Thu 10:00-20:00
Inside the Museum of Puppetry, which is at the Castle and not the Puppet Theatre. Photo: JL Flanner
8. Puppet Theatre
Puppetry has a long tradition in Ljubljana, and one sign of that is this lovely theatre, not far from Dragon Bridge and the Central Market, and right next to the funicular to the Castle. There are regular performances, with the program and pricing found here. Younger kids may enjoy looking at the fountain in front of the theatre, which features Sapramiška, the mouse from a beloved story that's been performed at the theatre for more than 30 years, as well as drinking from kangaroo-shaped water fountain. Parents will enjoy the nearby row of cafes, including one of our favourites, Daktari, with a colourful and cosy interior. The theatre also runs an excellent museum in the Castle, which is highly recommended.
Krekov trg 2
9. Ristanc
I wanted to avoid putting any stores on this list, but Ristanc is no ordinary toy shop. The owner has run the place for years, and stocks a well-curated selection of toys, puzzles and games for the under 10s, all of which have been chosen for their quality, playability and charm. For older children and adults, visit To Je To, just a few doors down, which applies a similar philosophy to board games, puzzles and other trivial pursuits. It's also on a delightful riverside street, with lots of nice cafés to sit and watch the world go by from.
Gallusovo nabrežje 11
10. Children's Playground, Tivoli Park
Just a short walk from the downtown area is Tivoli Park, the site of the zoo (see below), a swimming pool in the summer months, a duck pond, and the focus of our interest here, a magnificent adventure-style playground that's free to enjoy, and close to a café and greenhouse with a few, but not many, exotic plants to enjoy.
 Something furry comes this way. Photo: Ljubljana Zoo
11. Ljubljana Zoo
I'm not a fan of zoos, and so haven't visited this one, but my sister and niece, who are especially sensitive to animal rights and abuse, both said good things about the place. There are no pandas, but there are giraffes and monkeys. The price is 5.5 or 7 euros for children, and 8 for adults. There is a website, and as yet it's all in Slovene, but the opening hours, as shown on the right-hand side of the page, are easy to understand, being roughly 09:00-16:30 in the winter, and 09:00 to 18:00 or 19:00 in the warmer months.
Večna pot 70
12. Museum of Illusions
Conveniently located in Congress Square (Kongresni trg), this museum is packed with exhibits that trick your eyes and brain, and hits the sweet spot of being both educational and fun. Read our full write up of it here.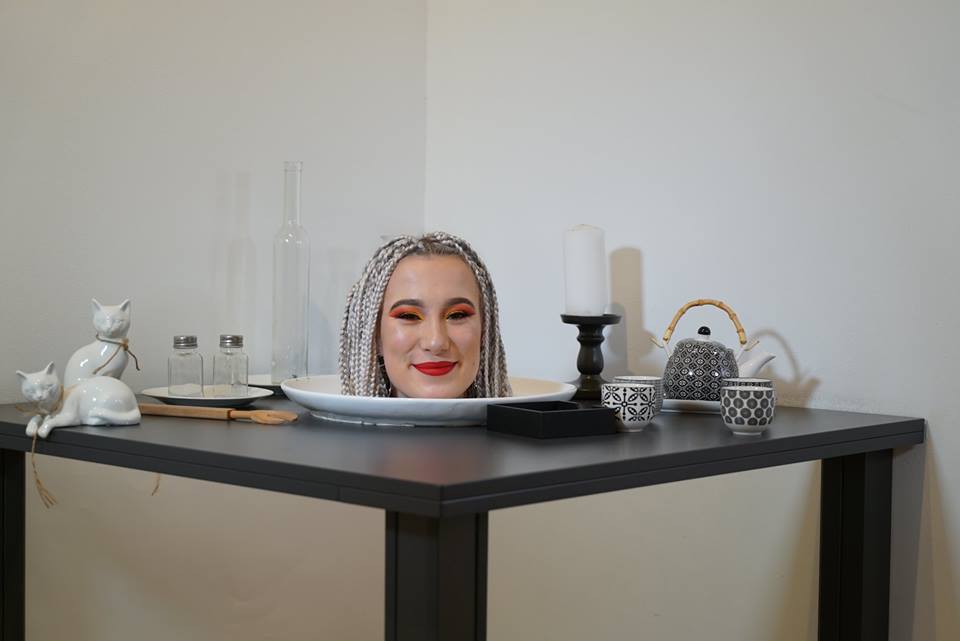 Photo: Museum of Illusions
And here's the map if you want to plan your route in more detail.