Somehow the leaves turned and mostly fell without us noticing, which means we ought to get out more often, especially since this is a great time of year for dressing nicely, with a hat and scarf but without gloves and the fear of death by freezing. It's also a beautiful time to enjoy the city, as it's full of trees and you can not only savour the yellows, golds and browns, but also the new views that are afforded once the branches are bare.
The Ljubljana International Film Festival (LIFFe) is still on, with a varied programme of movies from around the world, ranging from high art to the blood spattered, with more details here, while something we added last week was Ten Ways to Enjoy Ljubljana Castle, with our favourite, as a long-term resident of the capital, being free. If neither of those appeal then check out our incomplete list of what's on around town, which starts after the general 
As ever, clicking on the venue names in the list below should get you more details with regard to the time, price and location, as well as other events on this week in the same place. Finally, if there's something you want to promote in a future edition of What's on in Ljubljana please get in touch with me at flanner(at)total-slovenia-news.com
Getting around Ljubljana
If you want to get a Ljubljana Tourist Card, which gives you travel on the city buses and entry to a lot of attractions, then you can read more about that here, and if you want to use the bike share system, as useful for visitors as it is for residents, then you can learn more by clicking this. Visitors with reduced mobility will be pleased to find that downtown Ljubljana is generally rated as good with regard to accessibility, and that there's a free, city-sponsored app called Ljubljana by Wheelchair highlighting cafés, attractions and so on with ramps, disabled bathrooms and Eurokey facilities, which you can read about and download here. If you're driving into town and don't know where to part, our guide to how to park in Ljubljana is here.
Want / need cigarettes but the stores have closed? Here's an incomplete list of bars downtown that will satisfy your craving for the demon weed. While if you're having trouble with the ATMs then here's a guide to the Slovene you'll see on screen. If you get a hangover then find out where to get paracetamol (and prescription drugs) in Ljubljana here, while details on emergency birth control can be found here.
Ljubljana is a small and relatively safe city, but if need to contact the police then there's a special number for foreigners, and that's 113.
Cinemas and films playing in Ljubljana this week
You can read about all the cinemas in town here, while a selection of what's playing this week is below, and note that kid's movies tend to be shown in dubbed versions, so do check before driving out to a multiplex and dropping off the young ones. That said, parents should pay attention to Kinobalon, which is Kinodvor's regular weekend series of film screenings and events for children, from babies on up, witrh special parent/child events, "first time in a cinema" screenings, and babysitting. Learn more about it here, and see the current schedule here. (And if you like watching trailers with subtitles as a way of learning Slovene, then catch up on some from earlier this year here and here).
As noted in the intro, the Ljubljana International Film Festival continues all week, with a long list of varied features, shorts, documentaries and works of fiction. You can see the official site and schedule here, and an overview along with some trailers here.
Kinodvor – The arts cinema not far from the train station, but still rather tucked away, is showing a lot of the LIFFe movies, including Jean-Luc Godard's The Image Book, Shin'ichirô Ueda's One Cut of the Dead, and Person to Person.
Kinoteka – The revival house at one end of Miklošičeva is showing a lot of movies from what was once Czechoslovakia as part of LIFFe, which will have Slovene subtitles. These include Spalovač mrtvol, Lásky jedné plavovlásky and Ecce homo Homolka. There's also a series of films from Germany's Christian Petzold, such as Barbara, Pheonix and Yella.
Kolosej – The multiplex out at BTC City Mall is playing all the big movies, which this week include Bohemian Rhapsody, Hunter Killer, Halloween, Hell Fest, Johnny English 3, Venom, A Star is Born, Gajin svet, Night School, Mamma Mia! 2 and The Nutcracker and the Four Realms, The Girl in the Spider's Web, and Overlord. New movies are the French Santa & Cie, Little Italy, Fantastic Beasts: The Crimes of Grindelwald, El mayor regalo, and The Grinch.
Komuna – The cinema in a basement behind Nama department store is giving itself over to LIFFe this week.
Clubbing in Ljubljana
Compared to some European capitals it can seem that nightlife in Ljubljana ends rather early, especially along the river, but there are still bars that stay open late and clubs were you can dance until dawn, and perhaps the best place to stumble across something interesting is the legendary Metelkova. Be aware it's a grungy kind of place and not for all tastes, but also that there's consideable variety to found within the various clubs there, from death metal to electropop, gay caberet to art noise. You can read "the rules" of the place here.
The biggest name of the week is Norman Cook, better known as Fatboy Slim, an early-adopter of rave who's been helping people rush on their pills for more than 20 years. This week he's playing at the Ljubljana Exhibition & Convention Center, Saturday, at 23:00, with tickets here, and a great mix from 2001, below.
Channel Zero – Monday night is Dub Lab, this week with an event called Haris Pilton: Gipsy Side Of Dub No.10. Friday there's another all-nighter, SUBØ: Bojler w/ Manara (UK), supported by a whole bunch of DJs, Manara (Night Slugs, BBC AZN Network / UK), cl_tr & Playboi Cati, Peglasus, Futon, and TMA, with the visuals provided by Smech. The week then ends on Saturday with Kung Fu Techno, with music from Glia, Illman, and Adamm and visuals from Mesec.
Gala Hala – Friday night there's live and DJ'd rap with Rx:tx in Rapetek: RAS_G & the Afrikan Space Program ft. MC Kahil. Saturday it's time to get your smiley face on with Rave Voyeur, with DJ Tolstoyed.
Klub Cirkus – The more kommercial end of klubland has two all-nighters this week. Friday there's TRIP ft. Kosta Radman, while on Saturday it's TUTTI Frutti: 90s & 00s Hits, with Matthew Z vs DJ Dey.
Klub K4 – Meanwhile, the klub for kool kids is also offering two all-nighters. On Friday the event is K4DNB w. Critical Sound, The Upbeats, Kasra, Misanthrop and others, playing drum'n'bass. Saturday you can then enjoy SOLVD w. Bronski.
In Metelkova news, psychiatric treatment has been recommended for the man who burned down Jalla Jalla, as reported here.
Photo: Neža Loštrek
Kurzschluss – Friday there's an all-nighter, Cocoon with Sven Väthom, which is promising Ibiza in Ljubljana.
<iframe width="100%" height="120" src="https://www.mixcloud.com/widget/iframe/?hide_cover=1&light=1&feed=%2Fibizasonica%2Fsven-vath-cocoon-stage-creamfields-buenos-aires-nov-2015%2F" frameborder="0" ></iframe>
Pritličje – Saturday night the vinyl will be spun by Thon Kland.
Harm reduction and drug testing
Drogart is an organization that aims to minimise harm on the party scene, and offers drug-testing services and reports on their webpage. It's in Slovene, but you can Google translate it or work things out yourself. One thing they recently warned of were pink Pharaoh pills with around twice the normal MDMA content (measured at 261 mg). See pictures and learn more here, but do remember that all the usual drugs remain illegal in Slovenia, while our in-depth profile of the group is here. We've also heard increasing reports - albeit anecdotal - of women's drinks being spiked in the city, so take care and let friends know where you're going.
Things to do with children in Ljubljana
You can find our Top 12 list of things to do with kids in Ljubljana here. If want to read more about the philosophy behind the wonderful House of Experiments look here, while our trip to the Museum of Illusions is documented here, and there's always riverside walks, ice cream and pizza.
Photo: JL Flanner
Fun facts about Ljubljana Castle
The city's main tourist attraction is the Castle, and you'll enjoy your visit a lot more if you know what you're looking at, so take a look at our 25 Things to Know about Ljubljana Castle and learn, among other things, what the holes shown below were used for. Whjile
Photo: JL Flanner
LGBT+ Ljubljana
If you want to learn more about Ljubljana Pride, then take a look at our interview with its president here. If you're looking for more general links on "gay Slovenia", including a history of the scene and various projects, then you can find that here. We recently also published an interview with the LGBT activist and writer Suzana Tratnik, talking about - among other things - the occupation of Metelkova. The big event this week is probably Tuesday set of events focusing on transgender issues, starting at 15:00 in Argentina Park and ending up at Pritljiče, as noted below - details (in Slovene) here.
Klub Monokel – No events are being promoted this week, but that's no reason not to head to this lesbian bar and see what's happening on Friday night.
Klub Tiffany – The gay bar next door to Monokel is also open every Friday, and every Monday until June 2019 there's tango at 18:00.
Pritličje – This is the closest Ljubljana comes to a "gay bar" so it's a good thing this LGBT-friendly cafe / bar / events space is such a good one, and open from morning to night. You can read more about it here. This week, on Tuesday 18:00 to 19:00 there's Trans Mic, an open mic evening for the transgender community and their allies. This is then followed by a poetry and writing event at 20:00.
Museums and galleries in Ljubljana
Most public galleries and museums are closed on Mondays, although not the National Museum.
Ljubljana Castle has an exhibition on the history of dragons in Slovenia and around the world that runs until November 11, and there's plenty more to see and do when up there, including some nice walks in nature. Note that the bathroom is in the basement and rather difficult to find.
Plečnik's desk. Photo: JL Flanner
Plečnik's House is worth a visit if you want to learn more about the architect who gave Ljubljana much of its character. Read about our guided tour here.
Cankerjev dom – Running until the end of February 2019 is an exhibition titled Ivan Cankar and Europe: Between Shakespeare and Kafka. This is "An examination of Cankar's art through an analysis of influences and interpretations, and juxtaposition with contemporary European writers. The visually elaborate architectural and graphic layout, supported by audio-visual media, installation art and diverse visual highlights, offers a vivid account of Cankar's excellence, his comprehensively exquisite aesthetic and artistic vision."
City Art Gallery – The gallery in the Old Town, just a few buildings down from City Hall (and thus near the beautiful, but fake, Robba Fountain), has a presentation at 19:00 Tuesday  new show from Tuesday on "Calliope - In Corn We Trust", a project by Maxime Berthou and Mark Pozlep that will start as a restoration of a traditional paddle steamer, to cruise the 1712 miles of the Mississippi River from it source in Minnesota to its mouth in Louisiana.
City Museum – The Museum in French Revolution Square has an exhibition on the writer Ivan Cankar that's on until the end of February 2019, with pictures, books and manuscripts, all presented in Slovene and English. It also has a very interesting permanent exhibition on the history of Ljubljana, from prehistoric times to the present day, with many artefacts, models and so on that bring the story alive.You can read about my recent visit here. Until March 2019 there's a show highlighting the work Elza Kastl Obereigner (1884-1973), a pioneer Slovenian sculptress, with an example of her work shown below.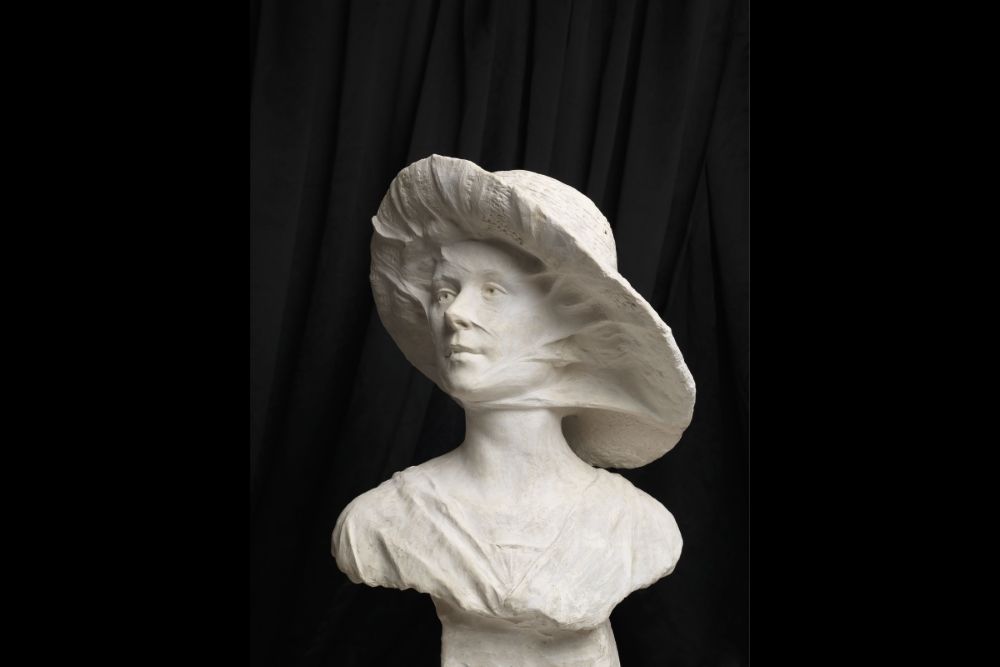 Photo: M Paternoster
The Faces of Ljubljana in the City Museum. Photo: JL Flanner
Galerija Vžigalica – Saša Spačal has a show here until January 6, 2019 called Earthlink, "working at the intersection of intermedia art, exploration of living systems and audio frequencies, links Earth to the post-human present, that includes both a seed of the future as well as a shadow of the past." A promotional image is what's shown below.
Simbiom – ekonomija simbioze, 2016 © Dejan HabichtArhiv Moderne galerije
International Centre of Graphic Arts – Running until November 11 is an exhibition of works by Riko Debenjak, including prints, drawings, paintings and illustrations.
Ljubljana Exhibition & Convention Centre – Just outside the centre of town, at Dunajska cesta 18, you can see a lot of plasticized bodies at the Body Worlds Vital show, running from October 20 until January 20 2019.
Photo: Body Works Vital
MAO – The Museum of Architecture and Design is showcasing Slovenian designers in a show called Made in Slovenia, lasting until the end of 2018: "The selling exhibition aims to present good practices of Slovenian designers and companies in the creative sector." The same venue has an exhibition based on Slovenia's Pavilion at the 16th International Architecture Exhibition – La Biennale di Venezia, called "Living with Water", and on until November 25.
Sam, 1966, fotografija na srebroželatinskem papirju. ©Stojan Kerbler
Moderna galerija – The main branch of this gallery, to be found near the entrance to Tivoli Park, has a good collection of modern art, as well a nice café in the basement, and it's latest exhibition focuses on the photographer Stojan Kerbler, which runs until January 13, 2019, and shows rural live in Slovenia for the recent past.
Museum of Contemporary History – The museum in Tivoli Park has two new shows. One is called Museum's (R)evolution 1948-2018, marking the place's 70th anniversary with an exhibition tracing its evolution through artefacts, photographs and personal stories and running until January 6 2019 (details here). There's also In Search of Freedom: 1968-2018, looking at the 1968 student protests.
National Gallery – The country's main gallery has "the best" of what's on offer from the Middle Ages to non-contemporary modern visual arts, and is in a great location for exploring other areas, just by Tivoli Park and opposite the main branch of the Moderna galerija. Running until February 10 2019 is a show called Ivana Kobilca (1861-1926): But Of Course, Painting Is Something Beautiful!, featuring works like the one below. You can read about our visit to the room containing scared art from the Middle Ages here, and see a picture from our trip after the two girls.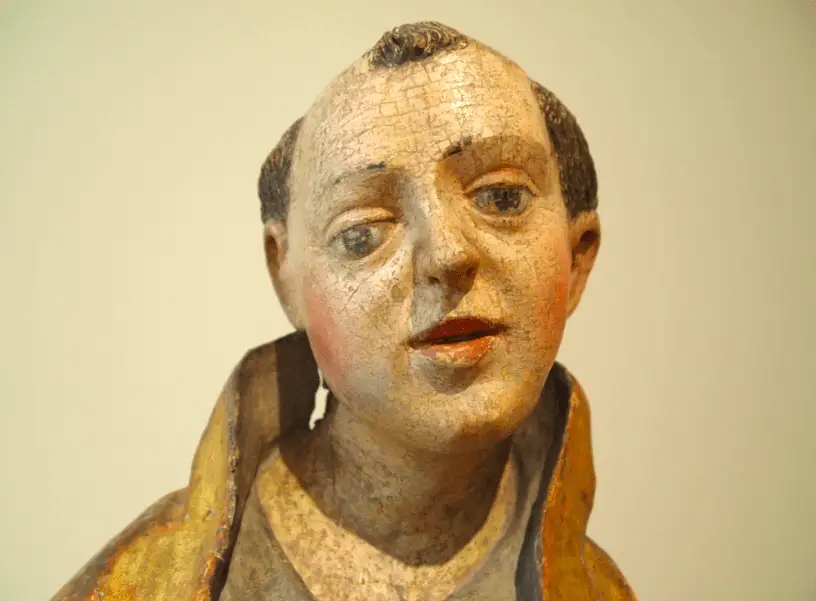 JL Flanner
National Museum of Slovenia – There's plenty to see in the permanent collection here, from Roman times, Egypt and more, with the big draw this season being the exhibition of over 140 items of gold from Ming Dyntasy China, as reported here, and with an example below.
Photo: Wang Wei Chang
Meanwhile, the museum's Metelkova branch, located between one branch of the Moderna galerija and the Ethnographic Museum has some rooms on Church art, funiture and weapons, with the latter including more guns than you'll see anywhere else in town, and quite a thrill if coming from a nation where such objects are not household objects.
Slovene Ethnographic Museum – The museum currently has a temporary show on Bees and Beekeeping, as well two permanent exhibitions. One of these is called Between Nature and Culture, and has a great collection of objects from Slovenia and around the world, well worth the trip up to the third floor to see it (as recounted here). This place is located near the newer branch of the Moderna galerija and Metelkova.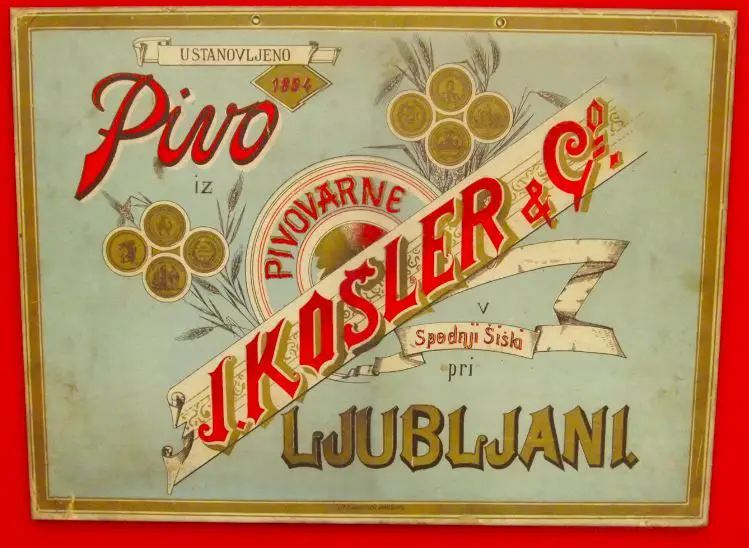 Photo: JL Flanner
Union Experience – The Ljubljana-based brewer has a museum showing the history of the company, with the ticket also including access to part of the factory and a few samples of the product. You can read about our visit here.
It's not a formal museum, but if you're interested in "Yugo-stalgia" then you'll enjoy a trip to Verba, a small, privately run space that's crammed with objects and pop culture items from the era, and is conveniently located at the start of one of the short walks to the castle. It's also a great place to take pictures, if you leave a donation, and you can read more about it here.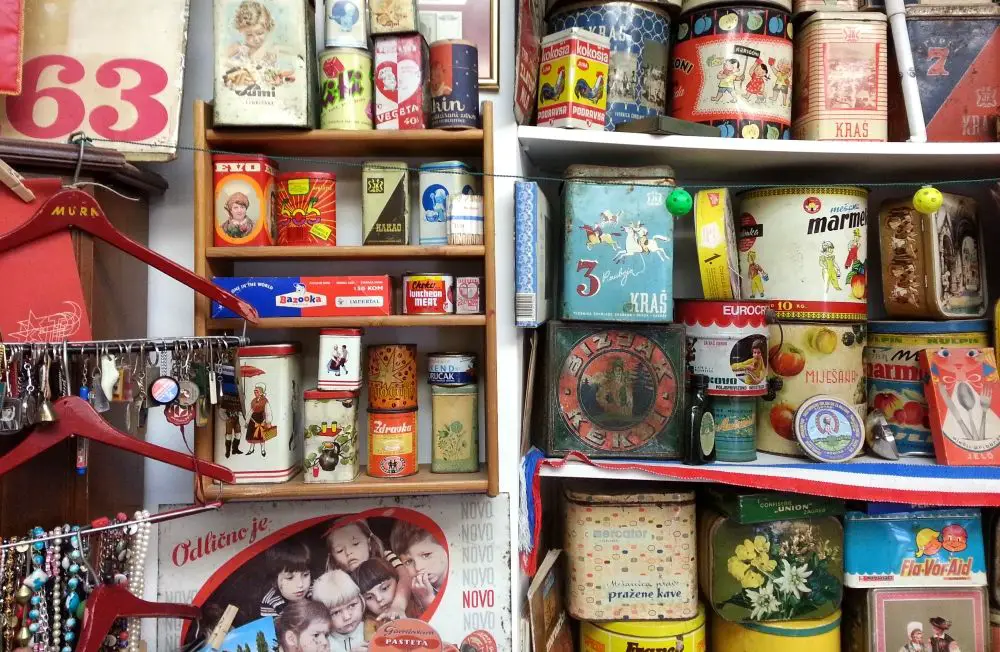 Verba. Photo: JL Flanner
Alternative Ljubljana isn't a museum or gallery, as such, but instead turns the city streets into a museum and gallery. Learn more about their tours of street art, history and LGBT Ljubljana here.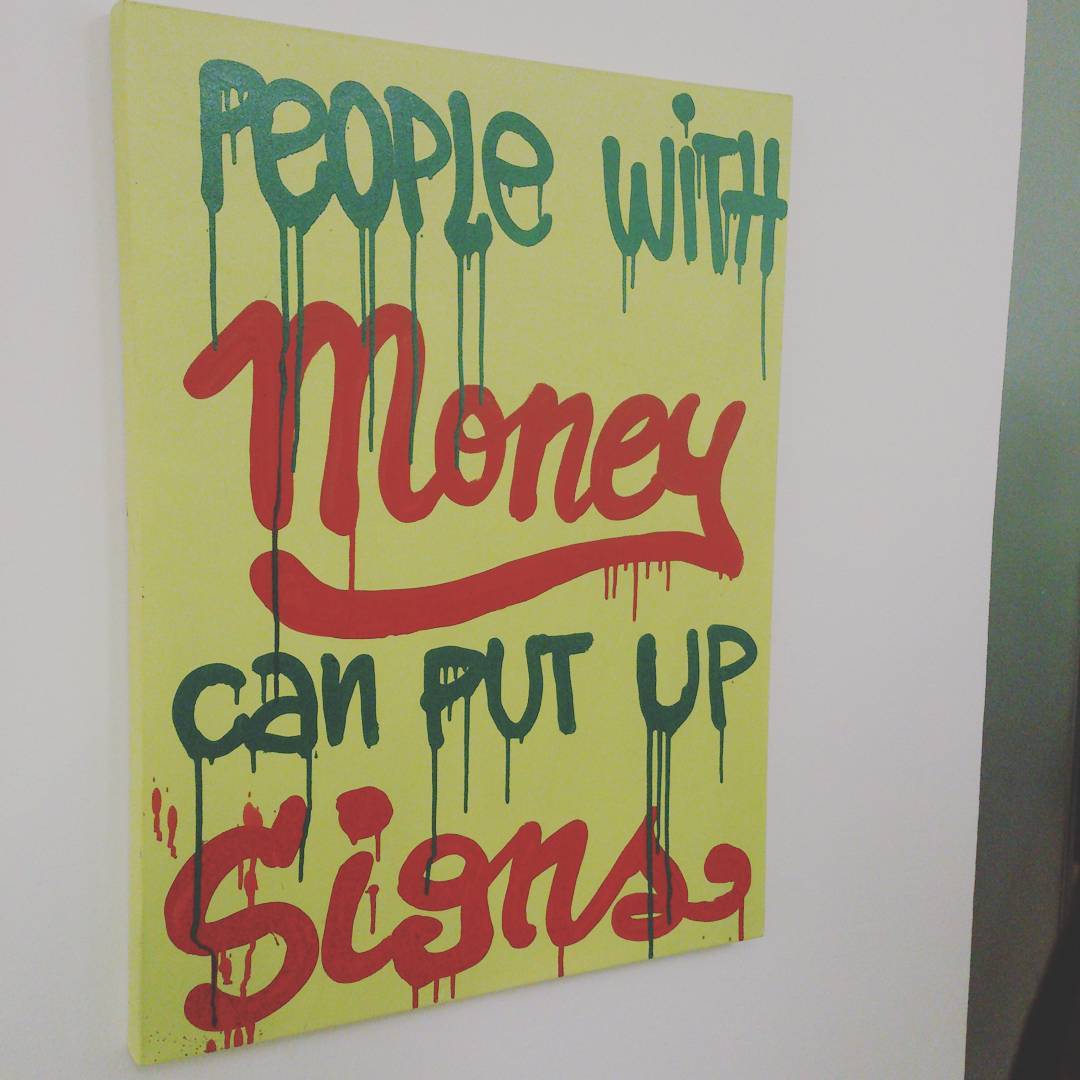 Photo: Alternative Ljubljana
Live music in Ljubljana
Cankerjev dom – Tuesday evening there's live music from Teo Collori and Momento Cigano, which is being promoted with the following video.