Ana Monro, the highly acclaimed street theatre group that as founded in 1981 and is behind such annual events as Ana Desetnica, Ana Mraz, and Ana Plamenita, will putting on its last performance of its interactive street theatre show Ljubljana Stories this Friday, 4 October (2019) at 19:00. The experience will take you through the Old Town, and specifically the street that runs through it, aka Gornji trg. The show is being promoted as follows:
Guaranteeing a different experience of Ljubljana, Ljubljana Stories is an unforgettable journey, a funny and educational interactive walk through more than 500 years of the Gornji trg's rich history, an exclusive tour of the parts of the old town that are usually neglected by tour guides, and a unique experience of theatre art in the public space.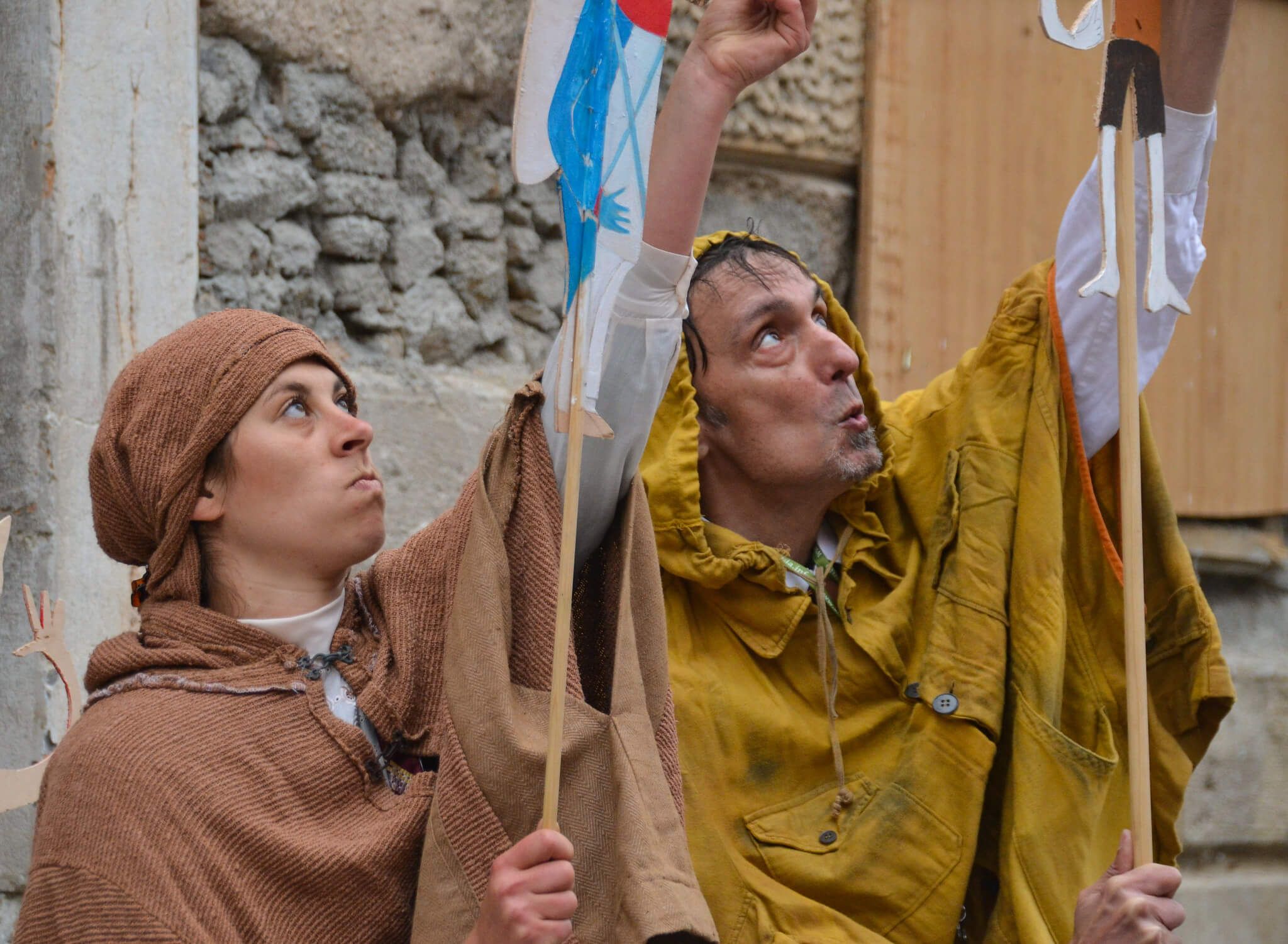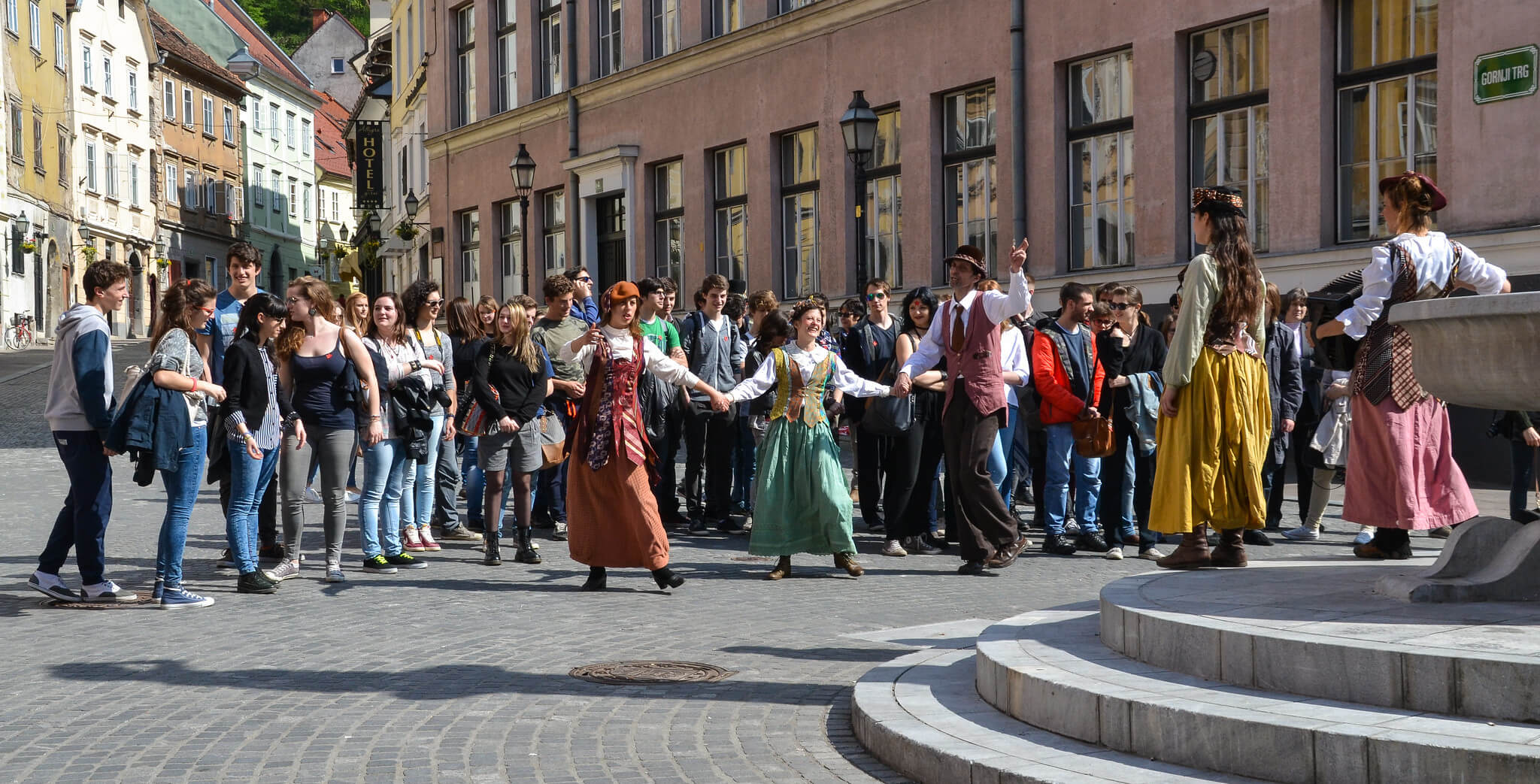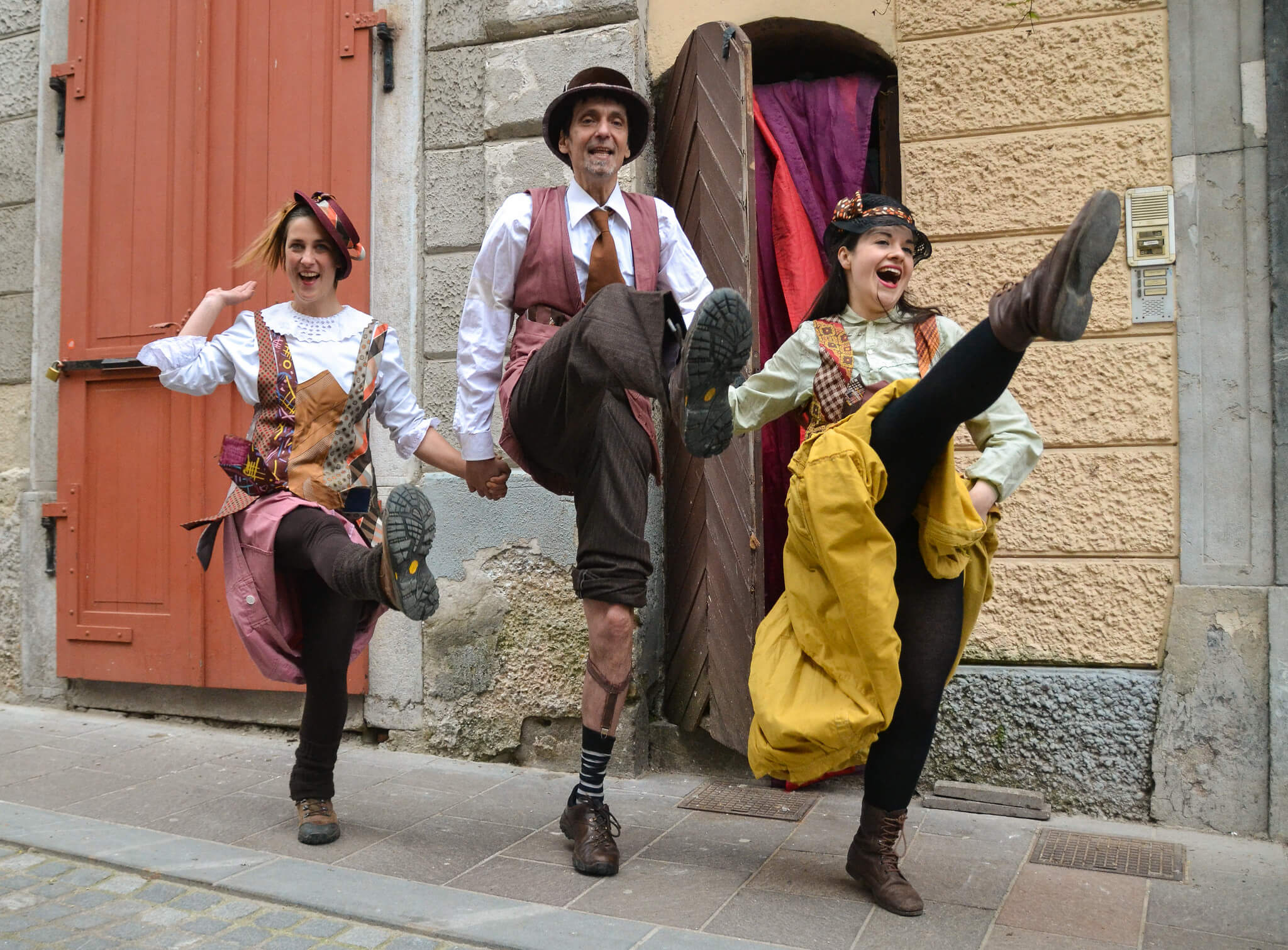 Ljubljana Stories will take you for an interactive walk – not your ordinary walk, mind you. The show is based on real places and the history of the city while presenting a brand new view of the past. Are you interest in what it was like to live in fascist-occupied Ljubljana or the Illyrian Provinces? Would you like to experience a fatal earthquake, what it's like to be a beggar, get to know and feel the modern spirit of the city, fall in love, and/or dance with the Water Man? If so – welcome to our street theatre time-travel adventure!
The performance starts under the chandelier in front of St. Florian's church in the Gornji trg square. It's carried out in any weather. Only a limited number of spectators may join, so please send an email first to This email address is being protected from spambots. You need JavaScript enabled to view it.. Send your applications by 15:00 on Friday, 4 October. There's NO ENTRANCE FEE, however, the artists are going to ask you for an EXIT FEE. (The recommended contribution is €10 per adult.)
In town and want to see what' on in Ljubljana this week? Check here
Ljubljana: 25 Things to Know about Slovenia's Green City of Dragons