The days between Christmas and New Year are some of the most magical of the year. Most people are in good spirits, having relatively light work schedules, homes full of seasonal treats and the chance to catch up with friends and family while remembering the past and looking ahead to the future. There's much to recommend these days, and if you're in Ljubljana, Maribor or Radovljica then here's something else to add to the job: free street theatre in the evening to bring wonder and laughter to the faces of old and young alike, a celebration of real world performances in real time, instead of the recorded and virtual. The occasion is Ana Mraz, the annual festival that's out on this time of year by the Ana Monro group, the team behind the summer's huge Ana Desetnica programme, and the autumn's fiery Ana Plamenita.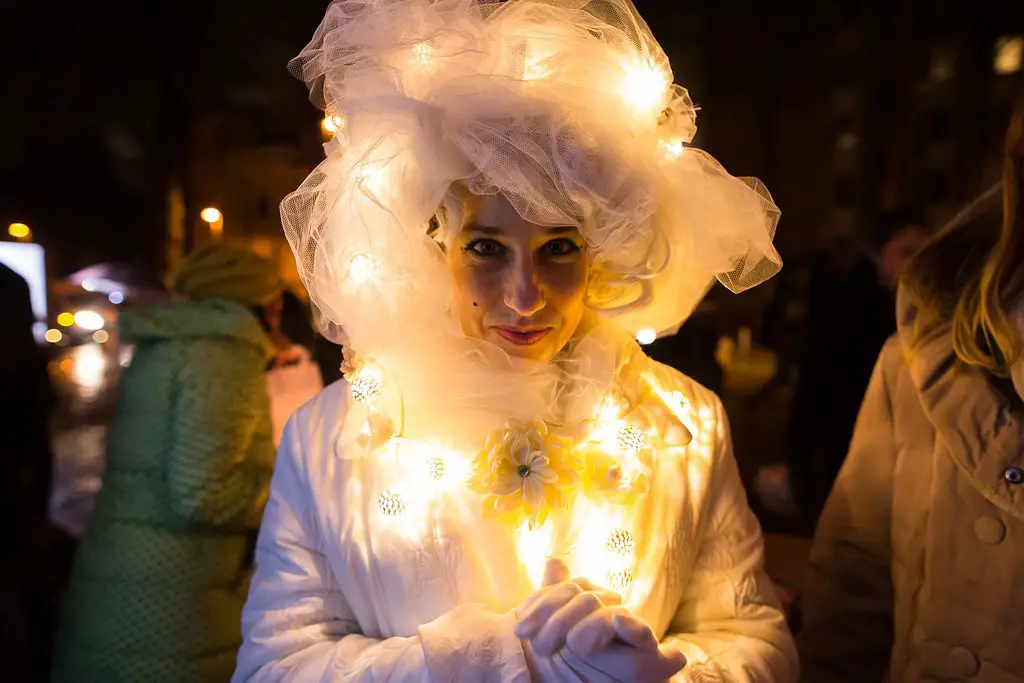 Ana Monro itself started almost four decades ago, when a group of performers in what was then Yugoslavia got together to organize their street actions and bring them to a wider audience. The group was named after a legendary, and fictional, figure. The story goes that a woman called Ana Monro was working in the tobacco factory in Ljubljana (aka Tobačna) during the day, and dancing at Nebotičnik in the night. Then she left the city and went to a forest, and came back with a manifesto for the theatre troupe that still bears her name. That group travelled around the world with their shows until it eventually disbanded as a performance troupe in 2012, although one member remained and continued with the work, leading Ana Monro to its current form as an association with a growing and evolving set of interests.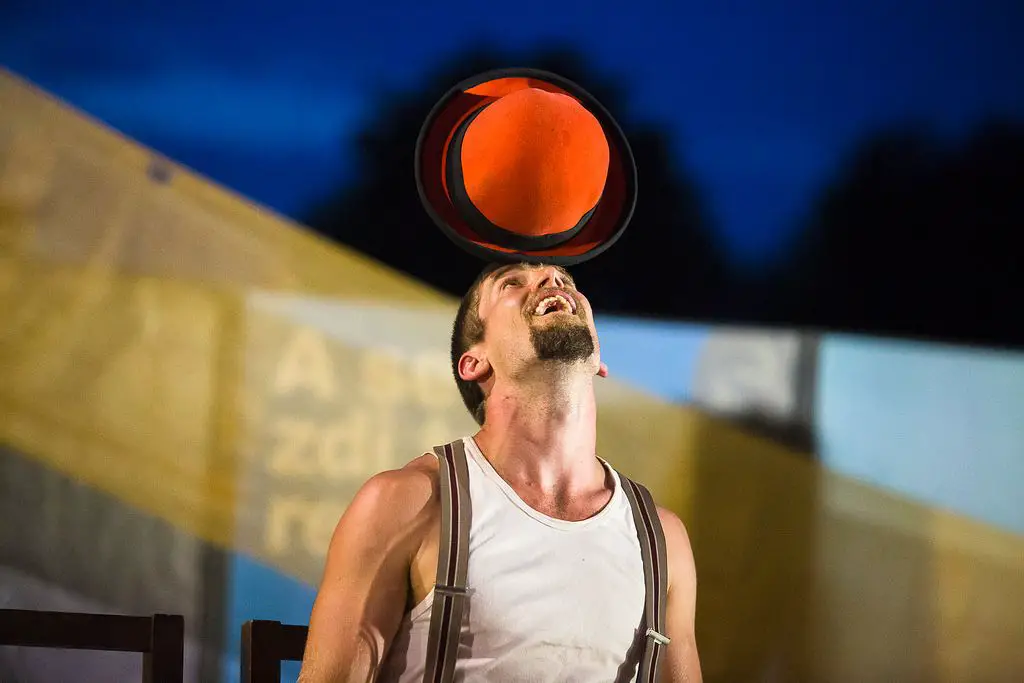 The summer's Ana Desetnica festival of international street theatre is the main project the group is known for, but much of Ana Monro's work remains unseen by the general public as it works to consolidate its position as the leading name in Slovenian street theatre, and an increasingly well-known one abroad. There are four pillars to the group's current activities: the festivals, education, creativity, and international.
With regard to education, Šugla is a school for street theatre, while the group also visits regular schools and offers mentoring to emerging performers. The creative aspect of Ana Monro is being promoted with a corporate programme offering entertainment and team-building to companies, once again taking theatre out of it's usual context and brining it to new audiences. Finally, the international pillar is one that sees Ana Monro building bridges with other street theatre communities around Europe and beyond, taking Slovenian culture abroad, and bringing the world to Slovenia.
Your next chance to see the group in action is next week, from December 26 to 30. The shows in Ljubljana, the main venue, all take place in Špica, not far from the centre of town, and run from 18:00 to 20:00.
Each evening will see at least three different acts, suitable for all the family and mostly without the use of spoken language (with the performers coming from Slovenia, Croatia, Greece, Belgium, Italy, the USA, Ukraine, Colombia and Ghana). Variety is assured, and while choosing one act to highlight is rather unfair we'll turn the spotlight on Nanirossi & McFois, from Italy, festival favourites who are returning to town with an award-winning show that features a car. You can catch this in Ljubljana on the 27th and 29th, starting at 19:20. They're also performing in Maribor, December 28 at 19:00 at Židovski trg. In fact, Maribor actually has a mini-festival of it's own, lasting from December 27 to 30, starting at 18:00, while Radovljica's Linhartov trg is playing host to two acts, both starting at 17:00 on the December 25 and 30. The full schedule for all three placs can be found here, while photos from last year's event can be seen here.
In short, if you're in one of these towns to see the lights in the days head then a trip to see Ana Mraz would be an excellent, and free, addition to the evening, and another element that helps make Slovenia so attractive at this time of year