STA, 17 February 2022 - The government has approved up to EUR 2 million to subsidise the construction of an observation tower in Rogaška Slatina, the community in eastern Slovenia known for centuries for its natural spas.
A release issued by the Government Communication Office after Wednesday's correspondence session of the cabinet said the government approved the funding as it included the project in the 2022-2025 plan of development programmes.
The 106-metre high Crystal Tower is one of the key projects in Rogaška Slatina's strategy to develop as a tourism destination, boost revenue from the industry and make the town and the region more competitive.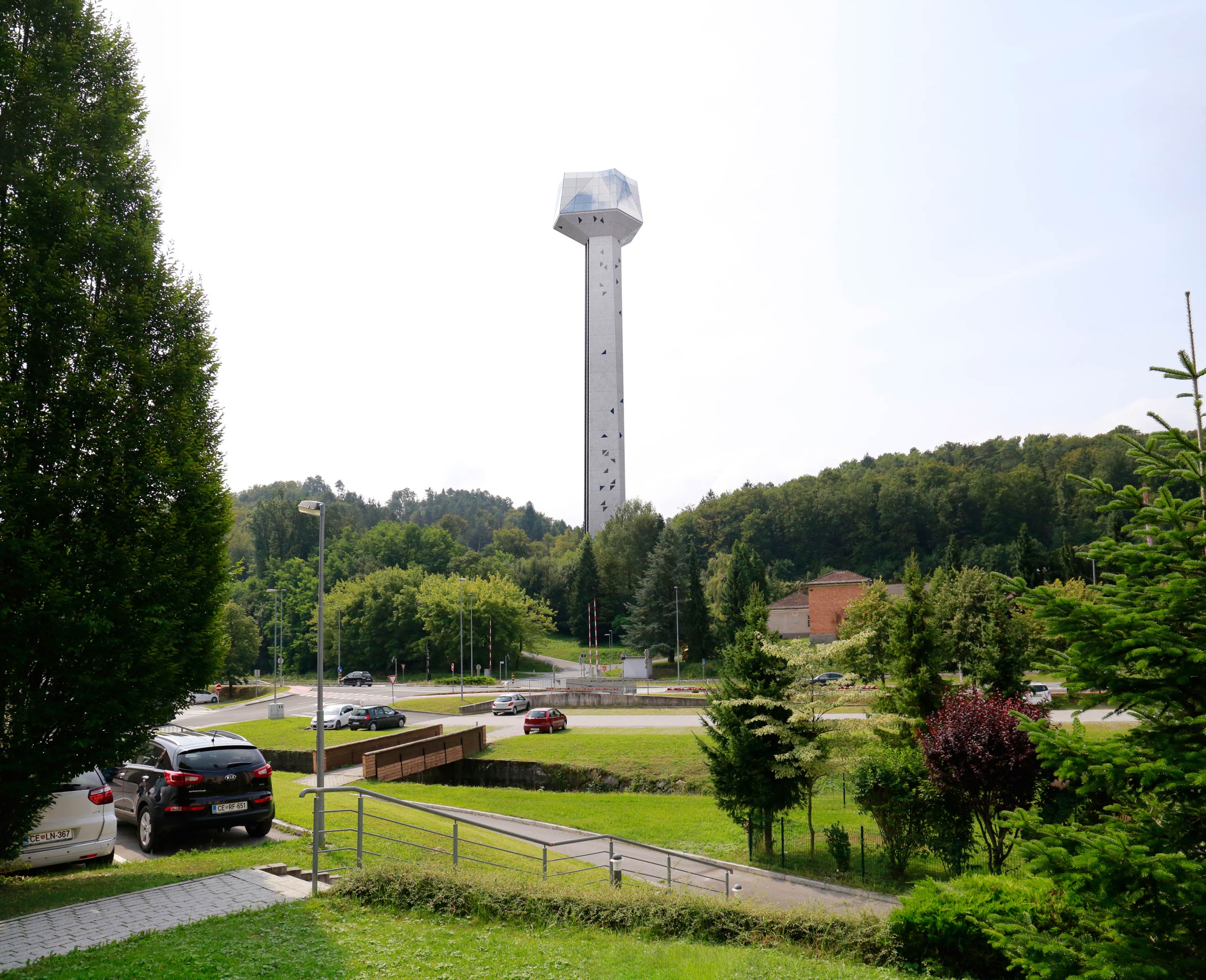 Picture: www.ponting.si
The release from the government says the project will create new jobs, five directly once the investment is completed, as well as indirectly in its multiplier effect on the economy as a whole. As the tower will be located in a degraded urban area it will tap on the as yet unused potential of the destination.
The local community backed the erection of what will be the tallest observation tower in Slovenia in a referendum in December 2020 in the aftermath of objections raised by part of the residents.
The investment is valued at EUR 3.7 million. The municipal authorities acquired the development permit for the tower in July 2021 and reckon it could be completed by early 2023.