STA, 10 September 2020 - Following the success of the Vinarium observation tower in Lendava, Slovenia seems to be caught in a tower craze. But not everyone seems to like the idea of having a giant tower in the city to attract visitors. Locals in Rogaška Slatina oppose the idea so much that they have launched a referendum initiative against the project.
After several Slovenian towns were inspired by the Lendava success story and built observation towers, including the ski resort Rogla and the spa resort Podčetrek, Rogaška Slatina, a spa town with a long tradition of tourism, is finalising plans for a huge tower to showcase its glass making heritage.
The planned 106-metre tower would be one of the tallest buildings in the country; only the smokestacks of the Trbovlje, Šoštanj and Ljubljana power plants, and the cooling tower of the Šoštanj power plant would be taller, according to Pirate Party councillor Gorazd Knific.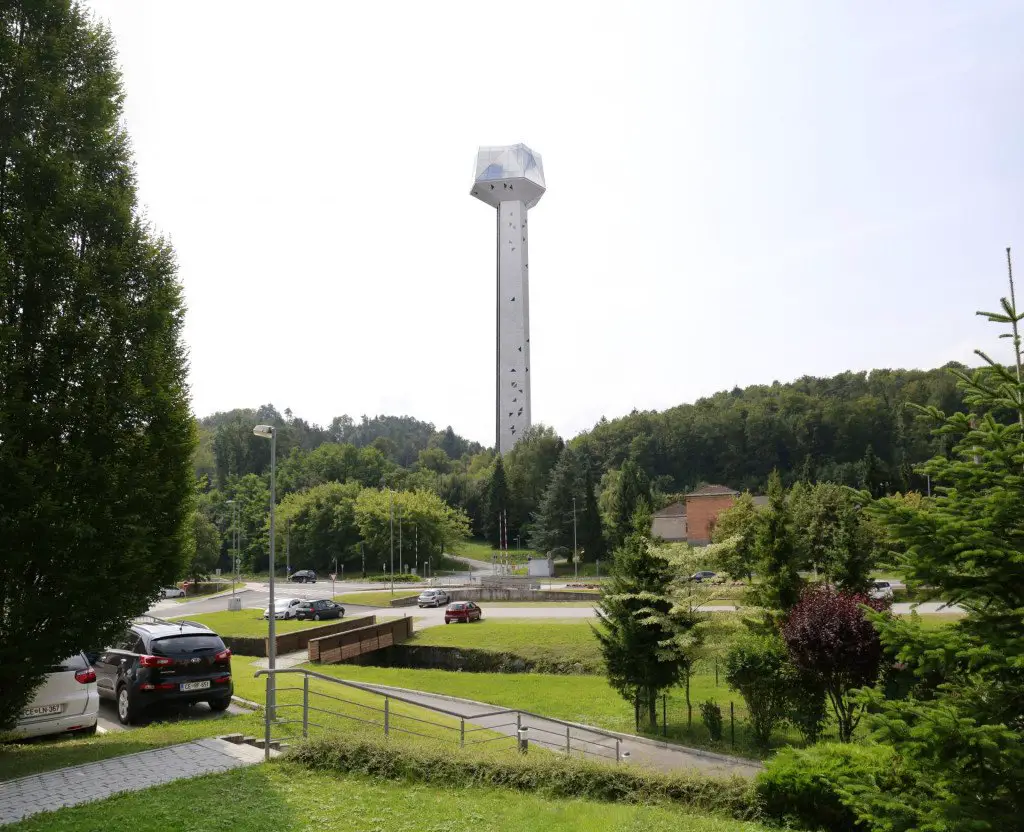 Tickets would be sold on the ground floor, where a souvenir shop and toilets would be located. Then visitors would take either a panoramic or a regular elevator to get to the top, where they would find a coffee shop and a terrace to enjoy the view.
But some locals oppose the project, finding it overblown for the town. They have even launched a referendum initiative against the project, which they feel would mar the image of their town.
According to the referendum initiator, Eva Žagajner, the huge tower is not in line with the municipal strategy of developing boutique tourism, as it would attract mostly one-day visitors.
Raising the issue of the costs of the project, which rose from the initial EUR 2.1 million to EUR 3.2 million, she said it was not even clear how many tourists the tower would attract.
Žagajner is also bothered by the fact that the tower would be built in the basin and not on a hill. She said referendum supporters, which include municipal committees of the Social Democrats, the Pirate Party and Good State, believe the municipality should instead revive and renovate observation towers on near-by hills.
The initiative needs to collect some 500 signatures until 15 October for the referendum to be held.
The municipality has already paid EUR 300,000 for the land where the tower is to be built and added an overhead walkway to the project. The 182-metre walkway is why the project cost has ballooned.
The government has already decided to allocate EUR 1.2 million from the Environment Fund for the walkway, while Rogaška Slatina is to chip in EUR 285,000. A private partner has also joined the project.
The construction of the walkway is to start next year.