STA, 14 December 2020 - Voters in Rogaška Slatina have confirmed plans by the local government to erect the tallest observation tower in Slovenia. At a cost of over two million euro, the 106-metre tower is designed to become one of the landmarks in a community best known for spa tourism.
Some 56% of voters endorsed the plan on a turnout of over 40% at a referendum Sunday called by opponents of the plan, who objected to the cost as well as the placement of the tower at the bottom of the valley and the perceived cost-to-benefit ratio.
The initiator of the referendum, local resident Eva Žgajner, said that despite the outcome, the local government should "make the project acceptable for everyone, which means changing the location of the tower".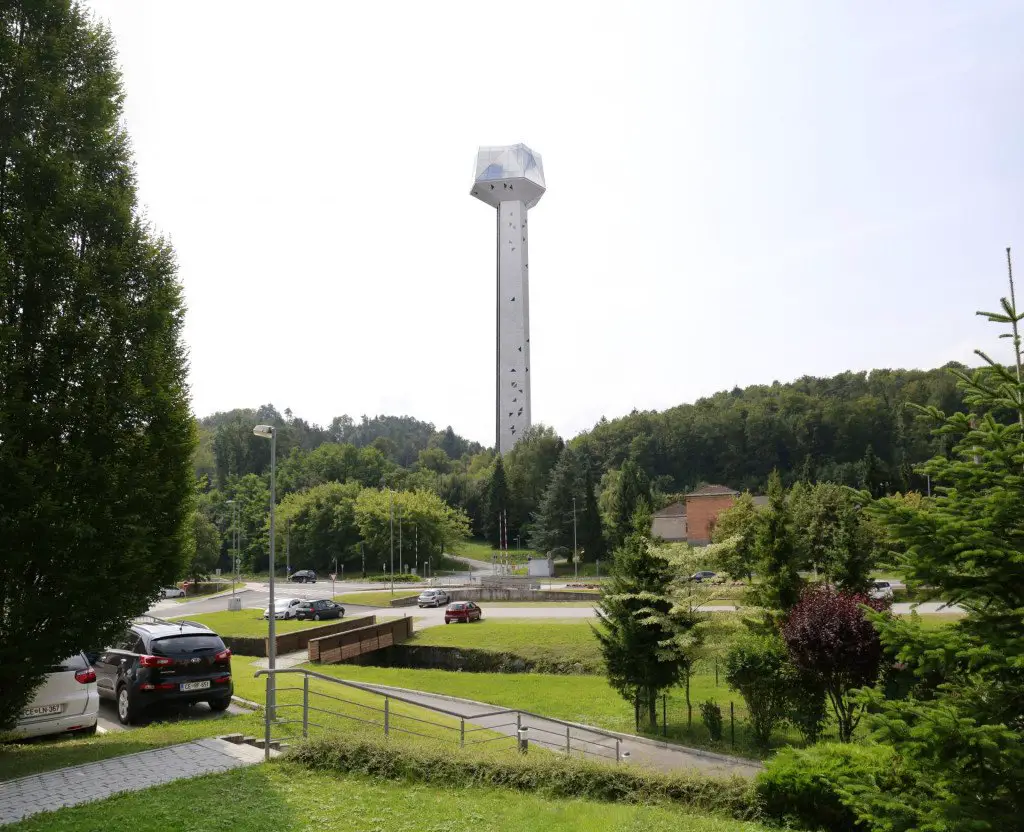 Mayor Branko Kidrič said he was glad people recognised that building the tallest tower in the country was important for the development of the municipality and the knock-on effects it will bring.
The municipality has said the tower, called Crystal to evoke the rich glassmaking heritage of the region, would drive tourism figures. It thinks it will result in EUR 300,000 in additional local government revenue per year.
The project has been bitterly contested from the start and the referendum was held despite the National Institute of Public Health (NIJZ) issuing a negative opinion due to the coronavirus epidemic. The government opined the referendum could be held as long as all public health guidelines are followed.
Slovenia has seen a frenzy of tower construction in recent years after the success of the Vinarium Tower in Lendava, which has attracted tens of thousands of tourists to the region.