Špela Vodovc, the woman behind Culinary Slovenia, has made it her life and work to share kitchen secrets of the country with people curious to learn more about the food and drink enjoyed in this small but varied nation, with its diverse climates, neighbors and history all leaving their mark on the table. For the last few years Špela has been organizing food tours of the country, as well as cooking classes, but now she's got a project that will bring the edible cultural heritage of Slovenia to an even larger audience, wherever they are in the world - a book of Slovenian recipes.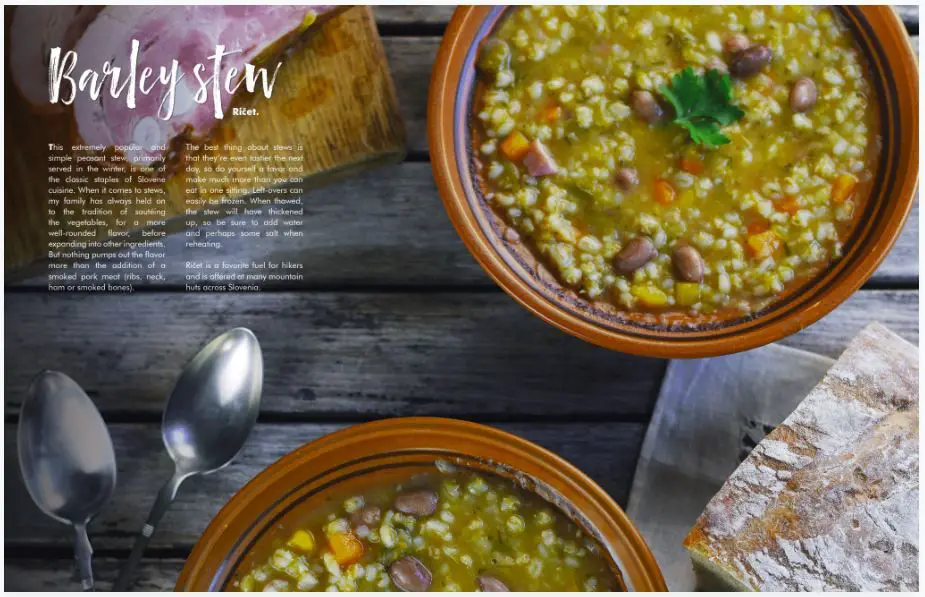 100 easy to follow Slovenian recipes are introduced with inspiring pictures and clear instructions
Dishes from the family table
It's a work that present the culinary tradition of the nation, based on the family recipes that Špela learned from her parents and grandparents. The book, called Cook Eat Slovenia, presents tried and true recipes and tips that will quickly enable you to turn out a tasty jota, štruklji, potica or any other of 100 dishes that are enjoyed in homes and restaurants across the country, including traditional Easter food and other seasonal feasts.
Štruklji
Špela Vodovc and one of the most requested Slovenian recipes - potica
 Well aware that the recipes that people are most likely to use in cook books are those that come with a photo, the team behind the book, including designer Gregor Žakelj have worked to ensure that Cook Eat Slovenia will get maximum use, as every dish is illustrated with beautiful photos by Mateja Jordović Potočnik, whose work can be seen in the images accompanying this story, with the dishes styled by Špela and her mother, Branka.
Jota
The coast isn't neglected
St Martin's feast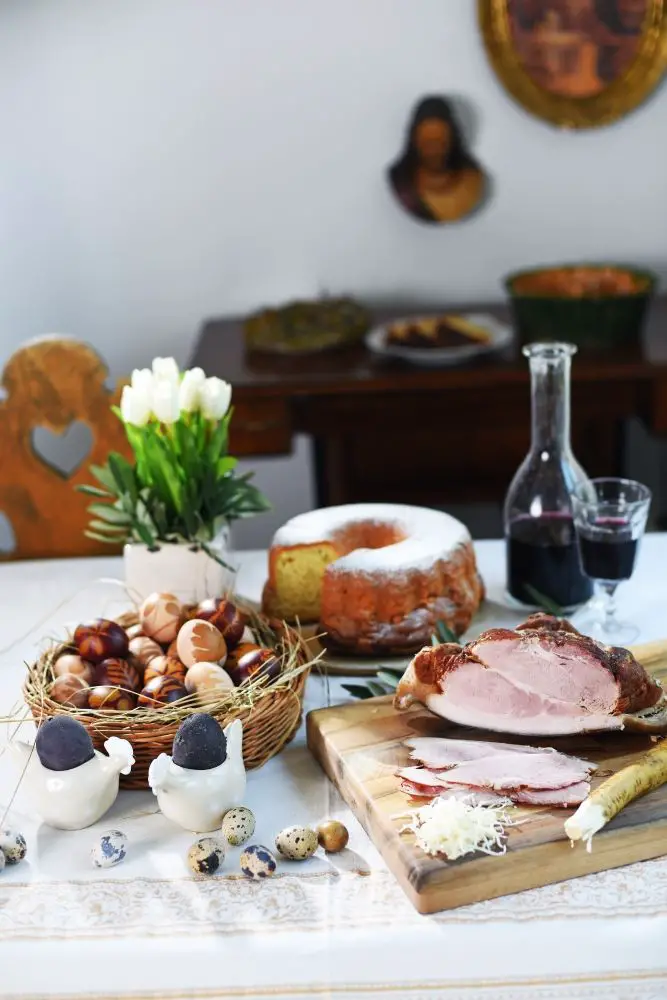 Easter breakfast
Tours and workshops focusing on Slovenian recipes are also available
More than just a collection of recipes, Cook Eat Slovenia aims to take you on a tour of the country and all 24 of its culinary regions. The book will be available to order on Kickstarter from November 14th to 13th December 2018, for an early bird price – not the €24.99 that will be charged in stores -- and you can sign up to get more details here, with the finished book scheduled to be released in July 2019 Those interested in a more hands on approach can learn about Culinary Slovenia's tours here and workshops here, while you can read our interview with Špela Vodovc here.
And if you'd like to see our own growing collection of Slovenian recipes, then check out this page.