The average tourist spends just four days in Slovenia, barely enough time to fit in Ljubljana and a couple of day trips, and much too short to even see half of what this country has to offer.
It's thus no surprise that many are seeking to encourage longer stays and more immersive experiences, and one such individual is Špela Vodovc, the woman behind Culinary Slovenia, a provider of cooking workshops, food walks and week-long tours, all with a focus on sharing the country's foodways with her guests, enabling them to experience the country beyond the usual tourist sights.
We recently sat down for coffee in Ljubljana, and I asked Špela about her work, and what people can expect on the cooking and wine-tasting tours she organises.
How did this all begin?
I started with cooking workshops in Ljubljana 2013, so teaching travellers from around the world how to cook traditional Slovenian food with locals. It's a very different kind of things to going to a restaurant, where they just serve food and you eat it, maybe without knowing anything about what's on your plate.
With a workshop guests participate in making what they'll eat, learn about the ingredients and how it's made. So it's not just about the food and wine, but the overall experience as a way into this part of Slovenian culture, its history and the present.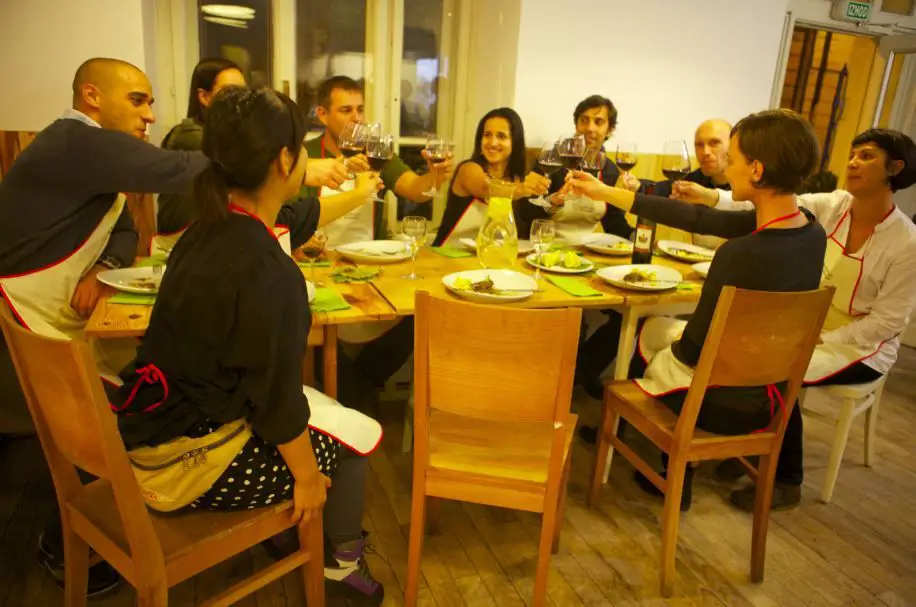 What kind of thing do guests learn to make on a cooking workshop?
For those based in Ljubljana I try and give guests a little journey around Slovenia in food, so we start with a few appetizers. The workshop is very hands-on, I share with them our local cooking philosophy and treasured family recipes. The menu depends on the season and we prepare a three-course meal. You don't need any previous culinary experience to enjoy the delicacies we prepare. Each dish is served fresh, immediately after preparation. They also try different Slovenian wines, and for the end some typical Slovenian digestive schnapps and liqueurs.
Tell me more about the one-week tours.
First, I believe traveling in small groups is the best way for an authentic experience. The guests spend time with locals and get to see many of Slovenia's hidden gems, which are often overlooked, and we have two long tours to help them achieve this.
A video made by one of the guest on the hiking and food tour
One is a combination hiking and gourmet tour, and the second is cooking and wine-tasting. I really like outdoor sports, so that's why I set up the hiking one, and that's done with professional guides who have all the licences to take you into the Julian Alps and so on. That's aimed at what I call "active foodies", people who want to get up every day, go for a long walk, swim in a lake, build up an appetite, then enjoy the best of whatever food and wine is available in the region. Right now that's the more popular tour, and we've had a lot of media coverage for it, so this year I'm looking to grow the market for cooking and wine-tasting.
What's that tour like?
The idea is to experience terrific food and wine, and supply guests with an insight into local traditions and a chance to meet with food producers, chefs and winemakers. A tour is for from two to eight people. It starts in Ljubljana, or we can pick you up at the airport, travelling with a van and a guide. The guests spending the nights on a tourist farm in Goriška brda, but the aim is experience five culinary regions in one week, with a focus on the Mediterranean (Goriška brda, the Vipava Valley, the Karst and coast and the Julian Alps (Kobarid). Luckily Slovenia has a lot of variety in a small space, so you can do all of this without too much time on the road.
A video made by one of the guest on the food and wine tour
Can you talk me through a typical week?
I want to show people the beautiful things in each part of Slovenia we go to, and not always the normal tourist things. You can find the full itinerary on the website, so I won't go through everything here, but we start in Ljubljana and then head to Goriška brda, where we're based for the rest of the trip, staying on a tourist farm.
We have a long tradition of these in Slovenia, and you can find them all over the country. First they were farmers, but because they had a lot of food they also wanted to sell or serve some to guests, and that's really something special that we can offer, because these places already exist, and it's great to be able to share them with others
So guests can stay on a farm, use that as a base, and explore the area. Kind of going back to basics, not staying in a big hotel, and being more connected with nature, with the food. Whenever possible I work with a tourist farms where they serve traditional local food.
On a hiking tour
That sounds pretty busy.
Yes and no. There's enough to see and do, but not so much that you're busy the whole time, so you can take it easy and relax. This is a seven-day tour, not Slovenia in a day, so travelling and timetables are kept to a minimum.
What about the cooking part of the tour?
We have two cooking classes taught by local women. They guide you through the preparation of a variety Slovenian recipes and reveal some of their culinary secrets. While everyone cooks, and eats what they cook, we make sure everything is well-controlled and easily achievable. You don't have to be a masterchef to do it.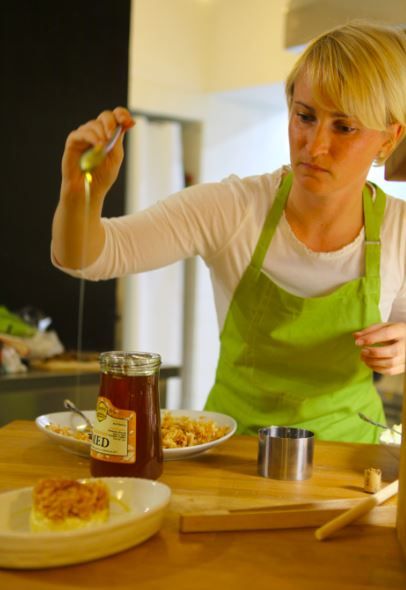 Is there a lot of walking on the tour?
No, the food tour is very different to the hiking one, and there's no more than 30 minutes walking at a time, like when we go and see the Kozjak Waterfall in Soča Valley. And that's a really special day, in fact, because we have a nice walk in nature and then go to both of the restaurants run by Ana Roš and her husband Valter. For lunch we go to Hiša Polonka, which is their more local place, with traditional dishes, but then at night we go to Hiša Franko for the full fine-dining experience. [Note: Ana Roš was named World's Best Female Chef in 2017].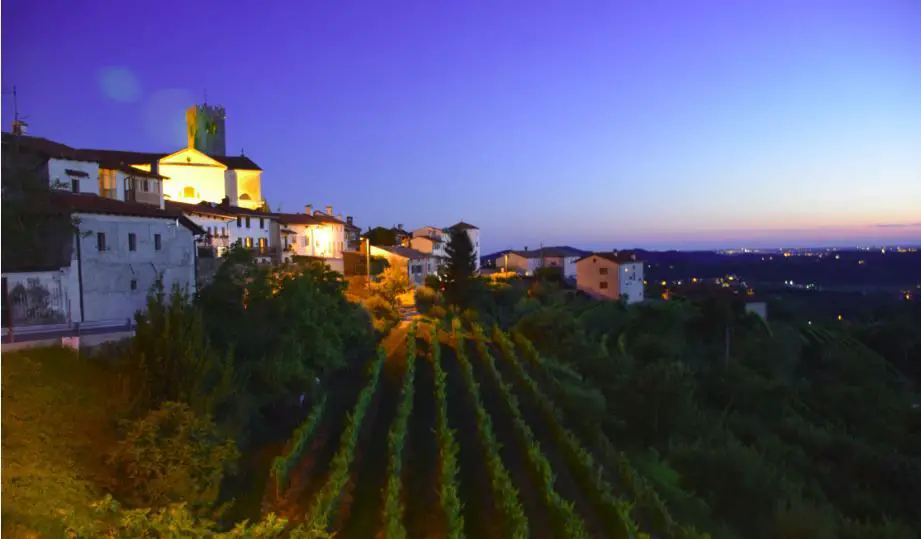 And what about the wine experience on this tour?
We take our guests to the best vineyards in each region and taste wine from world class producers. They get to tour the family's wine cellars where the owners show them how they follow and nurture centuries-old traditions of winemaking, in addition to offering diverse range of their products to try.
Overall, on this tour it's all about the experience, and it's a combination that allows you to sample both the region's most refined cuisine and its most rustic traditions, with a selection of great Slovenian wine.
If you'd like to learn more about Špela's workshops and tours, visit Culinary Slovenia.