I recently took a trip to Bela krajina, and as part of that stayed a few days at Big Berry resort, by the River Kolpa. It a was nice, relaxing experience, a way to get away from the demands of my day job and do nothing but eat, drink, read and sleep.
But not everyone goes to Big Berry to leave work behind, as I found out when talking to one of the staff, Tjaša Perhavec, who told me about the many organisations who come to the site for team-building exercises, as follows…
How long have you been offering team-building, and what kind of organisations come here?
We've been doing it since the beginning, four years ago, but started more actively in the last year. Now that the product is really defined and the guests can truly enjoy all the benefits this amazing location can offer.
With regard to organisations, there's a great variety, but some of the bigger names you might recognise are BMW, AMZS, Finance, Moje leče, Porsche Slovenija, Časnik Finance, HP, the Slovenian Olympic Committee, and IEDC - Bled School of Management.
And what do offer organisations like that?
The first and the biggest asset is definitely the entire resort, with its 25.000 m2 of fairytale land caught between two rivers, a spring and a picturesque field. This is a large area that offers enough space and variety for all sorts of outdoor activities on land and in the water. All major companies that have team-building exercises can find the perfect spot for whatever activity they want to do, no matter the size.
Other than that we provide seven luxurious houses that can serve as accommodation for smaller groups. These have everything one would need for a productive stay here – big comfortable beds, private bathrooms, a kitchen with all the utilities, a living room connected directly to the terrace and the outdoor space. Each house has its own private hot tub with an amazing direct view of the river. They offer privacy, relaxation and the possibility to reconnect with nature, oneself and the team.
Besides that, teams can also use the BBQ area located on the resort. It can be used for a barbecue, to have private meetings in nature, as a catering venue. The other covered option for the activities is the reception and connected terrace, where we also offer the technical equipment needed for meetings and lectures.
How long can organisations spend at BB for team-building?
They can come for just half a day if that's all the time they have, just to have a couple of productive and out-of-the-box meetings away from the crowds and a good, relaxing time. However, the majority stay for a couple of days, to really soak in the nature, experience the local hospitality and connect with the team. But there is also a possibility of a longer stay of up to a month and even more for individuals and for teams – the idea of a so-called "workation" when remote work is strongly connected with a vacation. Just imagine waking up to birdsong with an all local fresh breakfast and working with your colleagues or our own team in a coworking space with the amazing view of the river and all the green scenery that surrounds us. And then just jump in the river for a quick break.
What about the food and drink?
The local food is just amazing. The majority is eco-friendly and all of it as fresh as it gets. We directly only offer a breakfast basket, filled with local products that will help you start the day right. For everything else we recommend local partner restaurants and catering because they know what they are doing and they are amazing at it. Everything can be organised on the location as well, if the group prefers to stay in the resort, such as local food catering, finger food, a BBQ picnic, homemade goulash by our chef or even a traditional pig or lamb on a spit.
Besides regular meals for the teams we also strongly suggest workshops - like one showing how to make the local flat bread, Belokrajinska pogača – or different wines and even local beer tastings. These can be done in the local cellars or on the resort.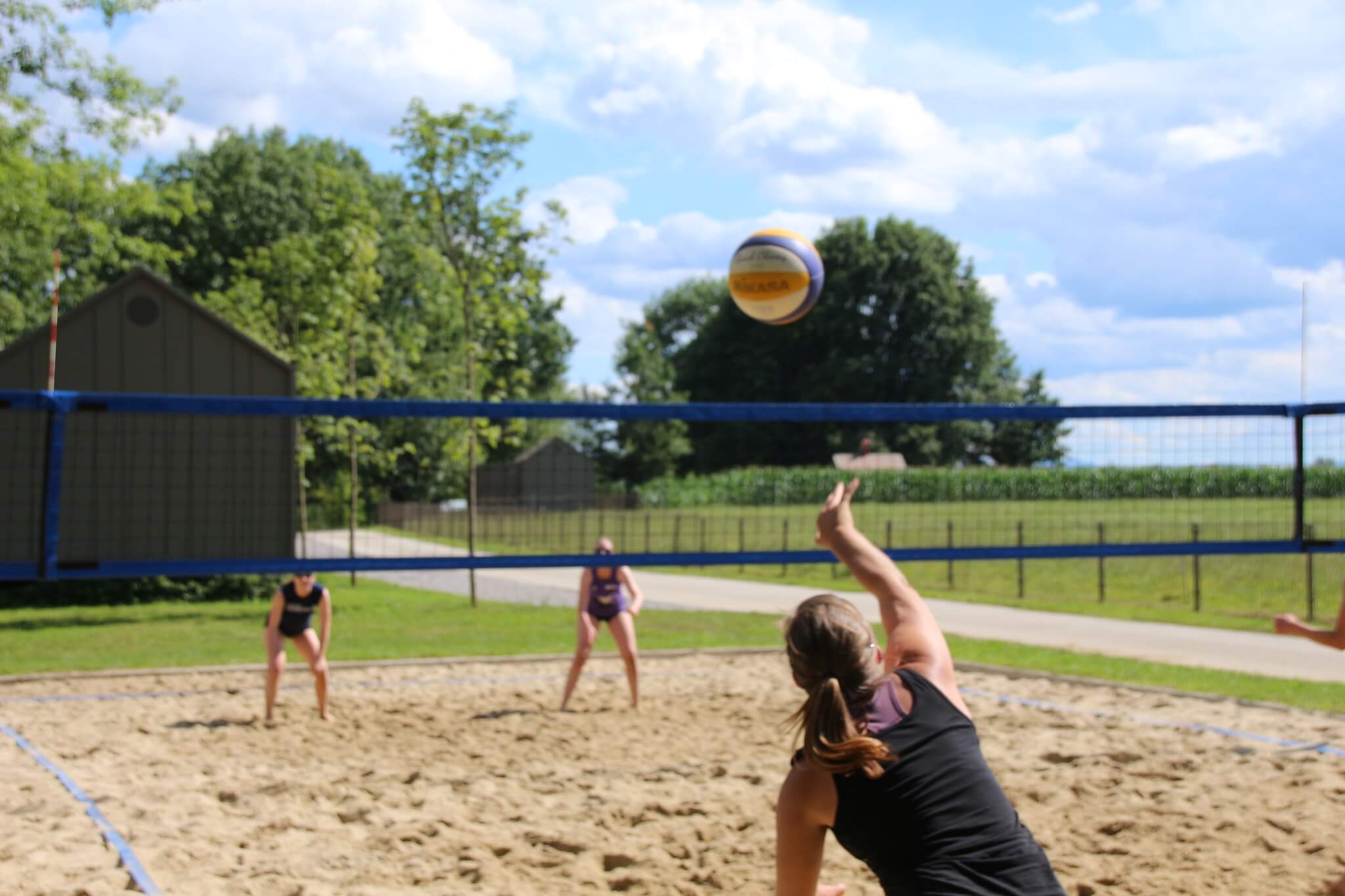 What about at the end of day, when the work is over?
Anyone who stays here can use the bicycles, canoes, beach volleyball court and a lounge area for relaxation. Through our many local partners we can also provide them with local catering, workshops, wine or beer tastings, yoga classes, massages, activities on the river and so on, the possibilities are endless.
Then there are many possibilities for after-work events on the terrace or anywhere on the resort. We can offer several band and DJ options – although guests can bring their own as well – that go well with our new mobile cocktail BB van. We can even organise an outdoor movie night for the team, or have any "daytime" activity done at night.
To be honest, it's just that the sky and your imagination are the limits. We'll do everything we can to make you feel comfortable and we're sure you'll love it.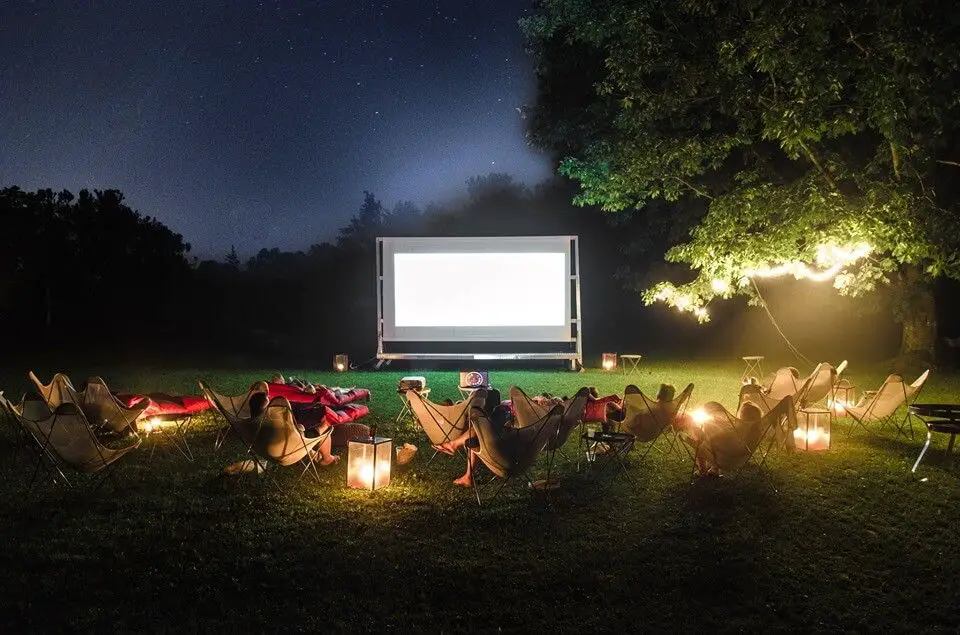 You can learn more about Big Berry, as a team-building or vacation destination, here.