In the village of Lokev, you can step back to a time and see how people shopped from the 1870s to the 1950s. Fabiani's Museum Shop is unique in Slovenia, the only fully-preserved and equipped mixed-good store from the era. The museum was opened in 2007, and is in the same space as a store that was opened in 1869 by Jacob Fabiani.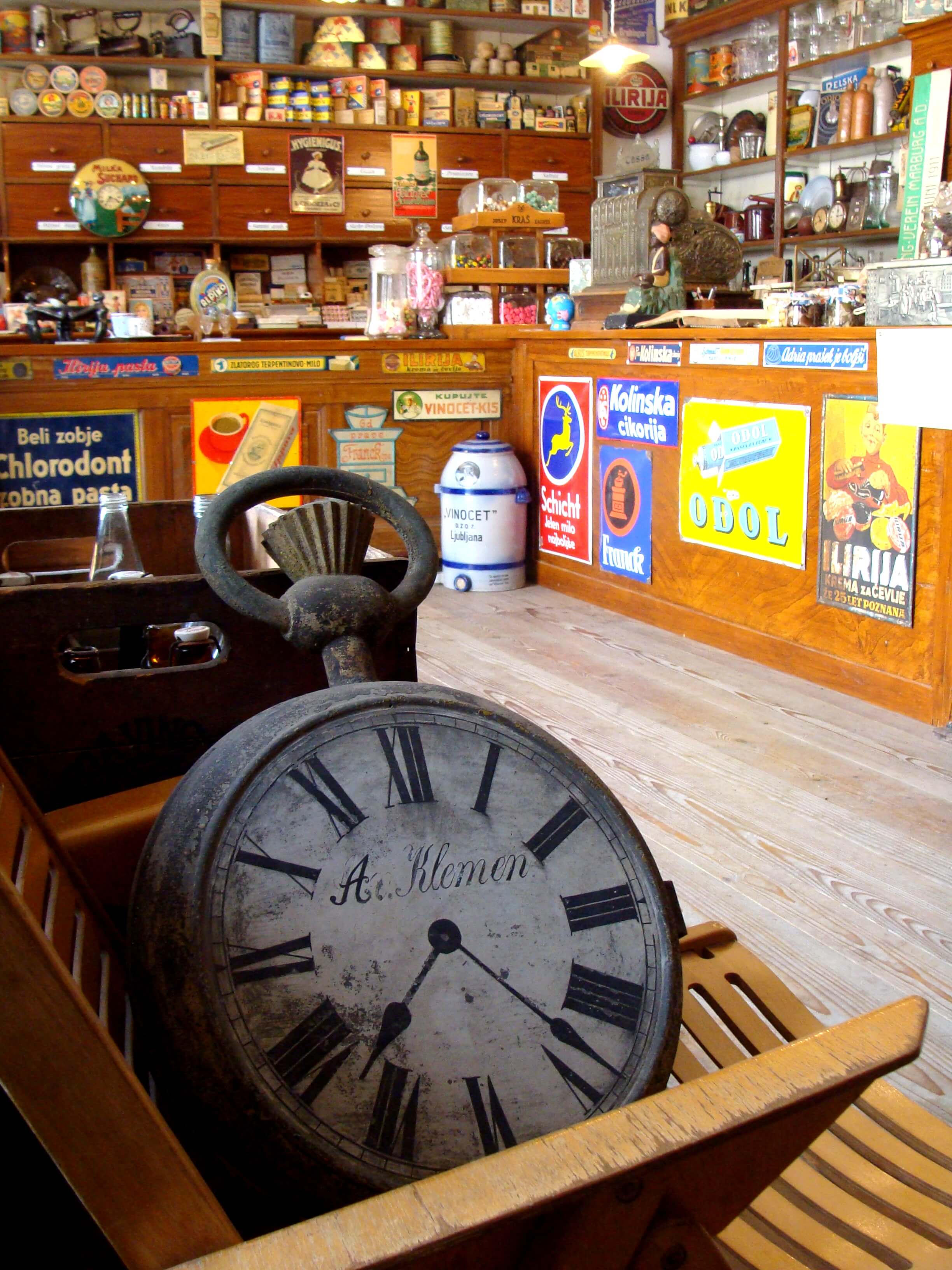 Step inside and you'll be greeted by a sales assistant from the 1930s who will guide you through the store and answer any questions that you have about the more 7,000 items on display. These include a varied range, such as candy, seeds, shoe creams, baking powder, vinegar, cosmetics, petroleum, stationary, sewing supplies, tobacco products, spices, washing powders, soaps, various types of coffee, paints, enamelled and galvanized containers and many more, all the things you'd expect in a mixed goods store serving a community in the days before supermarkets or department stores.
In addition to the goods that were once sold at Fabiani's there also a collection of old advertising items in the museum, with posters, statuettes, metal and cardboard billboards, as well as many other advertising products from the years covered.
Of interest to anyone who has ever been in a shop or is curious about the past, and especially Slovenian history, a trip to Fabiani's Museum Shop in Lokev can also be combined with two other museums, as the village also has the Tabor Military Museum and the oldest prosciutto factory in the Slovene Karst, Pršutarna Lokev. There's also the nearby Vilenca cave, and the famous white Lipica horses.
Fabianova muzejska trgovina, Lokev 118, 6219 Lokev. Website
The museum is open on Saturdays from April to November, and group trips are also possible during the week by prior arrangement. However, the owners may not always be there on Saturday, so if planning a special trip it's best to call or email Miro first to see if the place will be open 00 386 41 976 385, This email address is being protected from spambots. You need JavaScript enabled to view it.
Related: Verba - Yugostalgia, tours and 28 languages in Ljubljana