The Wisconsin-based theatre company Theatre Gigante, last seen in Slovenia in March 2019 with a production of Tarzan, "an exotic drama"  by the Maribor-based writer, poet, playwright, singer and songwriter Rok Vilčnik, is now performing it's latest production to a worldwide audience under full, COVID-compliant conditions.
Inspired by The Decameron, Boccaccio's classic collection of tales told by folk isolating to avoid the plague, Theatre Gigante  has created a series of performances hosted online under the title A Cosmic Fairy Tale A Day Keeps The Doctor Away. This is composed of 31 fairy tales from the mind of Vilčnik, as told by storytellers from Milwaukee to California, Colorado to Chicago and Boston, Taiwan to Italy and France.
Rok Vilčnik. Photo Urška Lukovnjak CC-by-SA.-3.0-unported
The stories – which touch on hopes and dreams, beginnings and endings, many questions and few answers – cover a wide range of moods from the playful to philosophical. Each is from two to 12 minutes long, and is available to view on Vimeo throughout the month of March, to be enjoyed over days or binged in an evening or weekend.
Photo: Theatre Gigante
Rok Vilčnik's Slovene texts have been translated by students of Translation Studies at the Faculty of Arts, the University of Maribor, lprimarily Ana Arnejčič and Nejc Golob, under the mentorship of Professor Melita Koletnik. The translations were then revised and edited by Isabelle Kralj. The production is supported by visual design from Justin Thomas and music by Frank Pahl, seen below.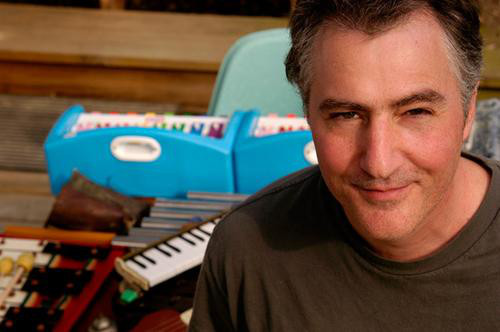 Tickets cost $31, or just under €26, and for that you gain access to the performances online and can enjoy them for the rest of the month, becoming more familiar with the work of a local author, while also strengthening the links between Slovenia and the world. Tickets can be found here, while you can read more about the show here.