Check the date at the top of the page, and you can find all the "morning headlines" stories here. You can also follow us on Facebook and get all the news in your feed.
This summary is provided by the STA: 
Epidemic extended by 30 days as coronavirus doesn't let up
LJUBLJANA - The government decided to extend the Covid-19 epidemic declared as of 18 October for 30 days by another 30 days - until 17 December, as stricter lockdown measures kicked in today. The latest data show Slovenia recorded 501 coronavirus cases for Sunday as the test positivity rate remained a high 28%. A further 34 patients with Covid-19 died, bringing the death total to 831. Covid-19 hospitalisations rose to 1,264 with a record 207 patients in intensive care. The rolling 14-day average of cases per 100,000 residents fell to 922. Presenting the statistics, government Covid-19 spokesman Jelko Kacin said the virus was still spreading too fast; the reproduction number is now at 0.93.
Slovenia not to appeal Teran decision
LJUBLJANA - Slovenia will not challenge the decision of the EU General Court to dismiss the country's appeal to annul the European Commission delegated regulation of May 2017 that allows Croatian wine producers to use Teran, the name of a red wine protected by Slovenia, on their wine labels. The deadline to appeal the court's decision from September is on Thursday, with the State Attorney's Office telling the STA that Slovenia will not challenge it. This decision was made after the Agriculture Ministry examined the court's September decision. This means that the court's decision will take effect on Friday. Slovenia's decision was met with mixed responses.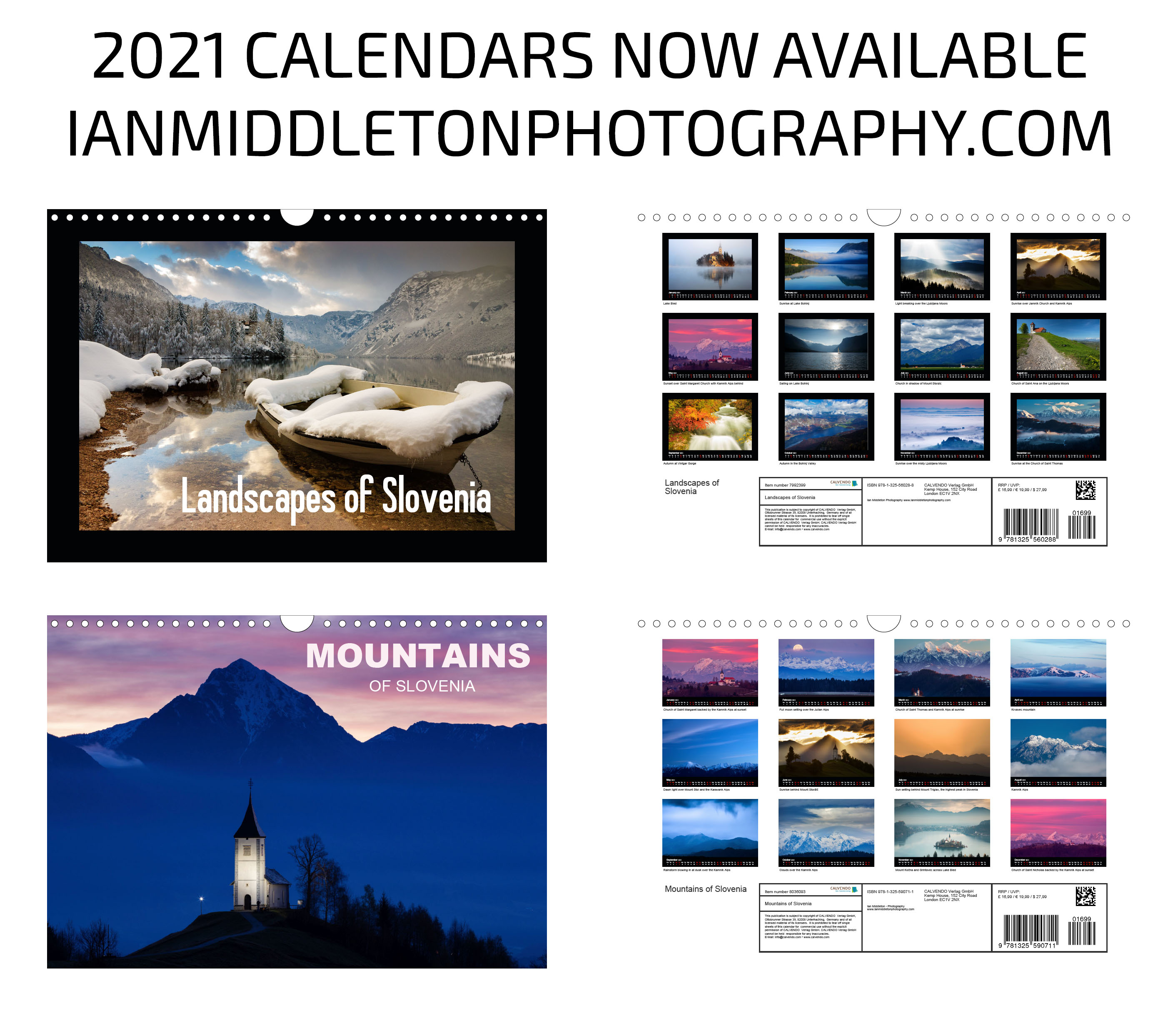 PM says he will happily congratulate US election winner
LJUBLJANA - PM Janez Janša told MPs during questions' time in parliament that he would be happy to congratulate whoever is elected US president. Answering a question from opposition MP Marjan Šarec, the previous prime minister, Janša said the election in the US was not yet over, which happens either when a side concedes a defeat or the official results are proclaimed. "Some have decided to follow the media wave but I decided the opposite. We'll see who was right," he said, assuring MPs this would not affect future relations between Slovenia and the US.
Pahor says still time for govt to congratulate Biden
LJUBLJANA - President Borut Pahor said there was still time for the government to congratulate US president elect Joe Biden, as he gave an interview with the public broadcaster RTV Slovenija on Sunday evening. Asked to comment on PM Janez Janša's tweets on the US election, he said "everyone wants me to say this was a mistake and that I get into an argument with the prime minister", but added that this was something he never did. He also assessed the government may have been late in introducing restrictive measures in the second wave of coronavirus infections.
Cerar argues Janša hurt Slovenia with US election tweeting
LJUBLJANA - Miro Cerar, a former prime minister and foreign minister, told the magazine Reporter in an interview he expected a more balanced US foreign policy and a return to multilateralism under Joseph Biden. He argued PM Janez Janša's tweets on the US election hurt Slovenia. "We probably will not even notice it... They simply ignore you and you don't have certain access options," he said. He also accused the junior coalition parties of failing to counter the aggressive policies of Janša's Democrats (SDS).
No details about Janša's US troops proposal
LJUBLJANA - PM Janez Janša, discussing his US election-related tweets in questions' time in parliament, was happy to note how some of his tweets had prompted what he termed "a pro-American wave" among the opposition. "I hope that you will support unanimously our proposal to the US for placing a US military rotation unit in Slovenia and endorse Slovenia's dedication to meet its obligations in NATO more consistently," he said, but did not specify. His office, answering an STA query, said it did "not comment on the prime minister's words" and also provided no comment on whether this was perhaps an initiative of Janša's Democrats (SDS). The foreign and defence ministries meanwhile referred the STA back to Janša's office when asked whether this was a government initiative. Back in summer after the US decided to withdraw its troops from Germany to deploy them in other European countries, Janša tweeted that US soldiers would be welcome in Slovenia.
Lockdown restrictions tightened further
LJUBLJANA - Slovenia entered a two-week period of severe lockdown restrictions to break the circuit of coronavirus infections with all non-essential shops closing and public transport being suspended. Exceptions include taxis as well as stores selling groceries, personal care products, stocks for farmers, pharmacies and produce markets. New border crossing restrictions also came into a force, with owners of property abroad being no longer exempt from quarantine when crossing the border. All courts also switched to lockdown mode, expect for urgent matters, until further notice. Health Minister Tomaž Gantar said he expected the new, stricter measures to show their effects in two weeks, which was when they could start being relaxed.
Survey: Over 50% of Slovenians don't plan to get vaccinated against Covid-19
LJUBLJANA - More than half of Slovenians do not intend (26%) or are not likely (31%) to get vaccinated when a Covid-19 vaccine becomes available in Slovenia because of their mistrust of the vaccine, a Valicon survey showed, indicating people were more likely to get a Covid-19 jab if they were at a greater risk of infection. On the other hand, one sixth plans to get vaccinated for sure and more than a quarter said they are likely to do so, with both groups totalling 43%. Most of those who would get vaccinated would do that out of a sense of responsibility for others (50%) or to reduce a chance of infection (45%).
Minister points to Covid-related issues in agriculture markets
LJUBLJANA - Agriculture Minister Jože Podgoršek noted on the sidelines of an online EU ministerial the impact of the pandemic on agriculture, in particular the repercussions experienced by the wine, beer, beef and pork industries. He said the agricultural sector could not adapt as quickly to the new circumstances as consumers had adapted to the new reality, pointing to a drop in sales of bread and an increase in sales of wheat and yeast as an example, adding a homebaking boom is likely here to stay. He thus announced that Slovenia would call for the EU's state aid temporary framework to be extended until the end of 2021.
Janša: Slovenia's rules on medicinal and industrial cannabis too rigid
LJUBLJANA - PM Janez Janša announced in parliament support for the relaxing of rules on the growing of cannabis for medicinal and industrial purposes, saying the Agriculture Ministry was already drawing up changes, which were expected to be confirmed in the spring. Asked by Janja Sluga of the junior coalition Modern Centre Party (SMC) whether the government planned a comprehensive regulatory framework for this field, Janša agreed that certain rules on growing medicinal and industrial cannabis were "probably too rigid and undermined the competitive ability of Slovenian producers".
Govt, coalition rating down in Vox Populi poll
LJUBLJANA/MARIBOR - The approval rating of the government and the majority of the coalition parties declined in the latest Vox Populi poll, while the opposition remained stagnant as the share of undecided voters ticked up. Slightly under 30% of respondents assessed the government's work in November as successful compared to 41% in October, whereas the share of those who deem it unsuccessful rose to 66.8% from 49%, shows the poll released by Večer and Dnevnik. The Democrats (SDS) remained firmly in the lead but lost a point to 20.4%, New Slovenia (NSi) was down 0.6 points to 4.6% and the Modern Centre Party (SMC) slipped to 0.2% from 0.8%.
Telekom Slovenije looking for buyers for TS Media
LJUBLJANA - Telekom Slovenije published a call for expressions of interest in a 100% stake in its subsidiary TS Media, the portfolio of which includes the news portal Siol.net, the search engine and web portal Najdi.si and the business information portal Bizi.si. The state-owned company had picked the firm KPMG as a consultant in the sales procedure. According to data from the Slovenian Advertising Chamber, Siol.net is the second most popular news portal in Slovenia.
BSH seeing scores of orders, looking at a good year
NAZARJE - The BSH Hišni Aparati plant in Nazarje, considered the largest producer of small household appliances in Europe, has been reporting good orders. The company expects to be locking back on a record-breaking business year, with the targets exceeded by more than 10%. The manufacturer is to put out more than eight million small household appliances this year, up by 1.1 million on 2019. Similar growth is expected in 2021.
Steklarna Rogaška glassworks sees drop in revenue, profit
ROGAŠKA SLATINA - The Steklarna Rogaška glassworks generated EUR 44.4 million in sales revenue last year, which is EUR 3 million less than in 2018. Net profit dropped by EUR 3.4 million to EUR 1.3 million. A drop in revenue is also expected this year, mostly because of the crisis in the US market. The management attributes the drop in profit to lower sales realisation and additional lowering of stock, and to some extent also to lower sales of fixed assets than in 2018.
Value of incoming travel down 56% y/y in H1
LJUBLJANA - The value of incoming travel in Slovenia dropped by 56.2% year-on-year in the January-September period, according to data from the Slovenian central bank. The decrease from nearly EUR 2.2 billion in the same period last year to EUR 961.61 million was caused by the global coronavirus pandemic, which has strongly affected tourism in Slovenia and elsewhere. Data for September show incoming travel generated EUR 127.59 million, 571% less than in September 2019.
Monthly wages down in September
LJUBLJANA - The average gross pay in Slovenia in September stood at EUR 1,799 gross or 1,169 net. Both figures decreased by 0.1% in nominal terms compared to August and by 0.3% in real terms, data from the Statistics Office show. If the average pay were calculated by the number of employees on the basis of paid hours and regardless of the staff figure, the average gross pay in September would have increased by 0.2% in nominal terms compared to the month before.
Slovenia with biggest drop in agricultural output in EU in 2019
BRUSSELS, Belgium - Slovenia suffered the biggest drop in agricultural output among all EU member states in 2019, Eurostat data shows. While the output declined in Slovenia by 3.3% on 2018, it was up 2.4% in total in the bloc. Three quarters of EU countries saw agricultural output increase least year, in particular Latvia (21.1%) and Estonia (16.1%), while Slovenia (-3.3%) and Slovakia (-2.4%) stood out among those which recorded a decrease.
Slovenia's youth jobs hardest hit in EU during spring lockdown
LUXEMBOURG, Luxembourg - Data from Eurostat show that young people in Slovenia felt the biggest impact of the first wave of coronavirus on their employment compared to their peers in the EU. The youth employment rate dropped the most in Slovenia among member states in the second quarter of 2020. The employment rate declined in most member states due to the economy's shutdown in the April-June period, and the quarter-on-quarter decrease then was the highest in the past two decades.
Coronavirus RNA detected in Ljubljana hospital wastewater
LJUBLJANA - Researchers from the National Laboratory for Health, Environment and Food detected the ribonucleic acid (RNA) of Sars-CoV-2 in the wastewater from the Ljubljana UKC hospital's Department of Infectious Diseases, Slovenia's main Covid-19 treatment facility. The study, whose findings are described in the journal Science of The Total Environment, detected the viral RNA when only one patient was hospitalised there. The researchers say their approach could serve as an early warning system.
Minister Šircelj's Facebook profile hacked
LJUBLJANA - Finance Minister Andrej Šircelj has had his personal Facebook profile hacked, the Finance Ministry said, adding it had already notified relevant bodies of the incident and urging anyone that would potentially receive messages from Šircelj's profile to ignore them to avoid falling victim to a fraud. Cybersecurity incidents in Slovenia are on the rise, as the national cyber security incident response centre, SI-CERT, recorded over 2,700 incidents in 2019, up 12% over 2018 and up almost six times over 2010.
Slovenia retain group lead after late win vs Kosovo
LJUBLJANA - Slovenia remain top of their group in the UEFA Nations League after securing a 2:1 win against Kosovo in Ljubljana on Sunday evening through a penalty kick by Josip Iličić in the last minute of the game. With a two-point lead ahead of Greece in Group 3 of League C, the Slovenian side needs at least a tie against Greece on Wednesday to advance to League B. Slovenia's manager Matjaž Kek and Iličić agreed that the win against Kosovo was deserving and they both praised the team's character.
If you're learning Slovenian then you can find all our dual texts here