Check the date at the top of the page, and you can find all the "morning headlines" stories here. You can also follow us on Facebook and get all the news in your feed.
This summary is provided by the STA:
Slovenia introducing 9pm-6am curfew as of Tuesday
LJUBLJANA - A 9pm-6am curfew will be put in place across Slovenia on Tuesday to limit the spread of coronavirus, Interior Minister Aleš Hojs announced on Monday. The ceiling for gatherings will be lowered from ten to six people and a blanket ban on movement among statistical regions will be in place, although there are some exceptions, notably those related to work, emergency situations and services, family assistance and farm work. Hojs stressed that all gatherings and events, including religious services and "semi-private ones like weddings" are banned.
537 new coronavirus cases confirmed in 2,637 tests on Sunday
LJUBLJANA - Slovenia confirmed 537 new coronavirus cases in 2,637 tests on Sunday. The positivity rate exceeded 20% for the first time, the government's coronavirus spokesman Jelko Kacin told the press. The number of cases confirmed since the start of the epidemic reached 13,678, of which 7,103 are active, according to data by the tracker Covid-19.Sledilnik. The 14-day cumulative rate of infection per 100,000 people reached 339 compared to 317 the day before.
Covid-19 task force head worried about fast increase in daily cases
LJUBLJANA - About 1% of Slovenia's population is infected with Sars-CoV-2 based on the test positivity rate, the head of the government task force Bojana Beović said. Under the optimistic scenario, between 480 and 680 people will be in hospital in the second half of November. She said the daily increase in cases was very high at the moment and Slovenia was slowly nearing the EU countries that have borne the brunt of Covid-19. While the situation is under control at the moment, this will unlikely be the case in a month's time, she indicated.
President confident Slovenia will overcome Covid-19 together
LJUBLJANA - President Borut Pahor delivered an address to the people, underlining that at the time of crisis, community closes its ranks. "We have to be courageous and determined but also tolerant and patient. This is particularly important for politics. It must make an honest effort for mutual respect and cooperation," he said. "Sooner or later we will bring it under control, there is no doubt about it," the president was optimistic but acknowledged that the path ahead will likely be very hard.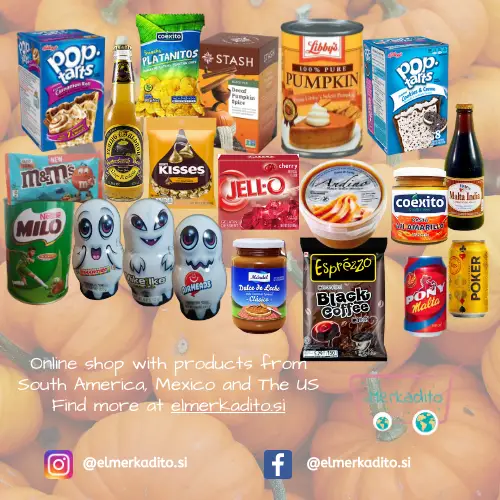 Janša tells MPs Slovenia had prepared for second Covid-19 wave
LJUBLJANA - Facing criticism from the opposition in parliament about the government's response to the Covid-19 epidemic, Prime Minister Janez Janša assured MPs that Slovenia had prepared well for the second wave. He said the second wave of the epidemic would eventually pass and that only then it would be possible to make comparisons with other countries. "I assure you that Slovenia will be among the winners." He said there were now at least 400 beds for Covid-19 patients, but it was impossible to double the health staff in this period.
Large part of opposition finds declaring epidemic via Twitter inappropriate
LJUBLJANA - The four left-leaning opposition parties believe announcing an epidemic on Twitter like Prime Minister Janez Janša did Sunday evening was inappropriate. Opposition leaders say adopting measures overnight makes people confused and frightened, with Marjan Šarec saying measures should be communicated at least 24 hours in advance and Tanja Fajon saying the mode of communication used had been disrespectful. The opposition National Party (SNS) and the coalition New Slovenia (NSi) say the measures have been expected.
Janša says govt plans to invest into healthcare, infrastructure
LJUBLJANA - Prime Minister Janez Janša presented in parliament the government's plans regarding the distribution of EU and state recovery funds. He said rapid investments were planned in the sectors that were crucial for recovery to secure additional capital for the healthcare system and infrastructure. "Two new infectious disease clinics will be built in Ljubljana and Maribor, nursing hospitals in all regions, and in some the existing hospitals will be turned into nursing hospitals while new regional hospitals will be built. We will significantly increase the capacities of the health system in the sections that have proven to be too small or where we need more reserves," he said.
Janša says govt willing to consider good proposals for Demographic Fund
LJUBLJANA - Prime Minister Janez Janša announced during Q&A time at the National Assembly that the government would consider all good proposals when setting up the Demographic Fund, including some of the ideas in a rival bill submitted by the opposition Social Democrats (SD) and Alenka Bratušek Party (SAB). But this does not mean it will change the course started, a course where "we have a single fund, where the management of state assets is uniform and transparent, where oversight involves - irrespective of who is in power - both the government and opposition".
Logar, Osmani discuss North Macedonia's EU membership bid
LJUBLJANA - Foreign Minister Anže Logar hosted his counterpart from North Macedonia Bujar Osmani for talks that focused on preparations for an intergovernmental conference at which North Macedonia expects to start EU membership talks. Logar expressed the belief that the talks would start during Germany's presidency of the EU. He also expressed Slovenia's firm support for North Macedonia's membership bid. Osmani said North Macedonia expected accession negotiations to start by the end of this year.
Pahor hails potential of Three Seas initiative, warns against divisions
LJUBLJANA - President Borut Pahor stressed at a virtual summit of the Three Seas initiative that this platform offers a unique opportunity to change this part of Europe into a modern, sustainable and innovative society. He added that the initiative must not be understood as a grouping of certain EU members countering other members. Foreign Minister Anže Logar took part in a ministerial panel devoted to "smart money", focusing on the Three Seas Initiative fund, the role of participating countries, and strategic cross-border infrastructural projects, and the fund's importance for their financing.
Report: Prosecution throws out criminal complaint over NLB
LJUBLJANA - Prosecutor Ivan Pridigar dismissed a criminal complaint filed by the parliamentary commission in 2018 against NLB bankers over transactions at NLB's Swiss subsidiary which allegedly caused the bank damage of EUR 400 million. The prosecutor said the claims could not be confirmed, web portal 24ur.com learned unofficially. The prosecutor found the claims not specific enough an said the complaint did not contain any data that could raise the suspicion to a higher level by presenting grounds for suspicion.
Ljubljana City Council says militias, nationalist groups not welcome
LJUBLJANA - Ljubljana's city councillors adopted a statement condemning any activities or gatherings of paramilitary or nationalist groups in the capital. The opposition Democrats (SDS) and New Slovenia (NSi) protested, unsuccessfully proposing that the item be removed from the City Council's agenda. The statement, proposed by the councillors of the Left, caused a clash of opinions, with SDS and NSi councillors arguing the Left was out to provoke a harsh politics-fuelled debate. Meanwhile, the Left's argument that a symbolic gesture is necessary was echoed by Maša Kociper of the Alenka Bratušek Party (SAB), who spoke of a "group of individuals who think they can execute powers that are reserved for the army and police in any normal and democratic country".
Vojnović receives Polish literary prize
WROCLAW, Poland - Slovenian writer Goran Vojnović has received the Angelus Central European Literary Prize, conferred to works by Central European writers translated into the Polish, for his 2013 novel My Yugoslavia. The annual award is conferred by the Polish city of Wroclaw to writers who take up the most important topics for the present day. It comes with a cheque for 150,000 Polish zloty (roughly EUR 33,000). Vojnović, who attended Saturday's ceremony via video call, said Angelus was "undoubtedly the most important recognition I have ever received."
Report: Court annuls dismissal of ex NBI head Muženič
LJUBLJANA - The Nova Gorica Administrative Court has annulled the dismissal of former director of the National Bureau of Investigation (NBI) Darko Muženič, web portal 24ur.com reported. The case was remanded to police for re-examination. The court's decision is final, so there is no possibility of an appeal. Muženič decided to challenge his 6 May dismissal at the Administrative Court, claiming the no-fault dismissal procedure used to dismiss him in line with the act on public servants only applied to political office holders.
Ex-embassy employee acquitted in Austria of duty-free fraud charges
LJUBLJANA - A criminal court in Vienna has acquitted a former long-serving employee of the Slovenian embassy in Austria in a duty-free shopping case due to lack of evidence, the newspaper Delo reported. The man, who served as a driver for the embassy and has since been dismissed, made purchases at the UN duty-free shop, where only diplomats and bilateral mission employees can shop. The Austrian prosecution will not file an appeal, the paper says.
Ljubljana airport sees 80% drop in passengers
LJUBLJANA - Ljubljana Jože Pučnik Airport saw an almost 82% drop in the number of passengers in the first nine months compared to the same period last year. In September alone, the number of passengers dropped by 87.4% compared to the same month last year to 21,686, and in the first nine months only 267,780 passengers were recorded. "We'll finish the year with some 300,000 passengers, which will be 20% of what we expected at the start of the year, the airport operator Fraport Slovenija told the STA.
Three of Telekom's five supervisors resign
LJUBLJANA - Chief supervisor of telco Telekom Slovenije Aleš Šabeder and supervisors Barbara Cerovšek Zupančič and Bernarda Babič resigned, citing the current situation in the five-strong supervisory board, the company said in press releases. Šabeder expects the remaining two supervisory board members to follow suit in order to avoid damage to the company and subsequent liability of the supervisory board.
Slovenia amends ESA association agreement, full membership targeted for 2024
LJUBLJANA - Economy Minister Zdravko Počivalšek signed a set of amendments to Slovenia's association agreement with the European Space Agency (ESA), which he said meant an important step towards full-fledged membership. The minister expects cooperation with ESA will deepen further. Slovenia has been an associate member of ESA since 2016 and so far 11 Slovenian companies have signed cooperation contracts with ESA on the basis of the association agreement. Slovenia's associate membership expires at the end of 2021 and rather than become a full-fledged member after that, Slovenia has opted for an amended association agreement with a so called programme for new member states, with the goal being full membership in 2024.
If you're learning Slovenian then you can find all our dual texts here