Check the date at the top of the page, and you can find all the "morning headlines" stories here. You can also follow us on Facebook and get all the news in your feed.
This summary is provided by the STA:
Slovenia tightens restrictions as cases surge
LJUBLJANA - PM Janez Janša announced additional restrictive measures to contain the spread of coronavirus, including remote learning from the fifth grade of primary school up as of Monday and at least until the autumn holiday, as well as an inter-regional movement ban, limited gatherings and mandatory masks outdoors in seven red-listed regions as of Friday. The regions are Central Slovenia, Gorenjska, Koroška, Zasavje, Posavje, Savinja and South-eastern Slovenia. Moreover, reserves in the healthcare system are to be activated. Remote learning will apply to secondary schools as well, and colleges and universities are also urged to do as much work as possible remotely. The decree detailing the measures is to be published on Thursday. More details here
A record 707 Sars-CoV-2 infections confirmed in 4,902 tests on Tuesday
LJUBLJANA - A total of 707 new Sars-CoV-2 cases were confirmed in Slovenia on Tuesday, almost a doubling of Monday's figure and a new record by far, which comes on 4,902 tests conducted, a new high as well, as the positivity rate hit a record 14.4%. Slovenia's incidence rate, a key EU-wide indicator that shows the number of infections per 100,000 residents in the past 14 days, has increased to 202.75 from 178.91 the previous day. Covid-19 claimed two more lives, increasing Slovenia's death toll to 175. The number of Covid-19 patients in hospitals increased by 30 to 210. The government is meeting in the afternoon to adopt new restrictions.
Top officials from Slovenia, Hungary and Croatia launch key investment
LJUBLJANA - Prime Minister Janez Janša, his Hungarian counterpart Viktor Orban and Croatian Foreign Minister Gordan Grlić Radman addressed a ceremony in the north-east of the country launching construction of a power line that will link the three countries. The EUR 150 million project has been almost two decades in the making, mainly due to lengthy zoning procedures. Janša said that the project should give fresh impetus to efforts to speed up relevant procedures, Orban described the event as historic, and Grlić Radman said additional steps would be needed in the future to make the energy system reliable in the long term.
Austria extends border control with Slovenia until May 2021
VIENNA, Austria - Austria extended border control on its borders with Slovenia and Hungary by another six months, until 11 May 2021. Austria's Interior Minister Karl Nehammer listed migration pressure, safety concerns and Covid-19 as reasons for the move. The measure can be extended based on approval from the European Commission, which has been notified of the step.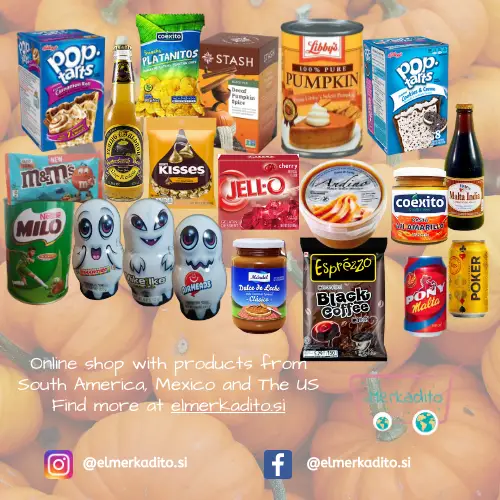 Coordination of Covid-19 measures in focus of Logar's talks in Prague
PRAGUE, Czech Republic - Coordination of measures to limit the spread of coronavirus topped the agenda as Foreign Minister Anže Logar held talks with his Czech counterpart Tomaš Petriček. The ministers agreed coordination at EU level should be more efficient and endorsed the common EU approach to the development of a vaccine, the Foreign Ministry said. Logar expressed interest in closer ties between the Slovenian and Czech logistics sectors.
Constitutional judge candidate to protect human rights, law and Constitution
LJUBLJANA - A constitutional judge must not be just another court instance but must be able to show the sensitivity that previous instances many not have showed, said constitutional judge candidate Anže Erbežnik during his hearing in parliament. "Currently there is a clash between two paradigms - one is the paradigm of human rights and the other is the paradigm whose vision is for the world to become a technological dictatorship in the future," said the 44-year-old Erbežnik, a professor who has been working for the European Parliament for 17 years, including ten years as counsellor of the Committee on Civil Liberties, Justice and Home Affairs. Erbežnik is against narrowing access to the top court.
Candidate for C-bank vice-governor says she boasts academic, practical experience
LJUBLJANA - The candidate for vice-governor of the central bank Arjana Brezigar Masten argued during her confirmation hearing in parliament that she had both academic and practical experience. If appointed, she will improve coordination among Banka Slovenije departments, and promote the strengthening of know-how and the image of Banka Slovenije in the euro system. Currently the director of analytics and research at the central bank, she sees Banka Slovenije as an important link between Slovenia and other eurozone members, and a leverage for Slovenia to implement its interests in the common monetary policy and international finance world. MPs are expected to decide on her appointment at the plenary starting on Monday.
Brussels urges Slovenia to support renewables, energy efficiency
BRUSSELS, Belgium - The European Commission called on Slovenia to invest and make reforms towards promoting renewable sources of energy and in support of energy efficiency and sustainable transport in its state of the energy union report. It said that Slovenia's plans in renewable energy lacked ambition, while the ambition in energy efficiency was assessed as modest or small.
IJS: Slovenia's reproduction number at 1.93
LJUBLJANA - Slovenia's reproduction number, showing how many people one infected person will pass the virus on to, has climbed to 1.93, while the epidemic has been spreading with the doubling time of 7.4 days, the Jožef Stefan Institute (IJS) said, highlighting that the key defence wall preventing the further spreading of the virus, the epidemiological service, was under enormous pressure and was starting to show cracks.
Maribor mayor tests positive for coronavirus
MARIBOR - Maribor Mayor Saša Arsenovič tested positive for coronavirus. The mayor probably contracted the virus at a family lunch as his father has tested positive as well, Arsenovič's office said, adding that the mayor is feeling well and quarantining. All of his staff at his office and at the city administration who have been in direct contact with him will be quarantining from Thursday, it added. Due to having had a working meeting with Arsenovič on Monday, four MPs from Maribor will start self-isolating, reported news portal Politikis.
Govt adopts regulator merger bill
LJUBLJANA - The government adopted a bill which would merge eight major regulators into two agencies. The main change in comparison with the preliminary draft is that the agency's management and supervisory bodies would be appointed by the parliament, not the government.
Doctors, dentists express indignation over statement by Left MP
LJUBLJANA - Three major organisations representing doctors and dentists expressed indignation over a statement by the opposition Left MP Miha Kordiš in which he called a part of private practitioners quacks. Two of the organisations expect an apology, while the FIDES trade union wants senior officials to make a stand. The Left responded by saying that such an interpretation of Kordiš's claim was a manipulation and that his statement was in fact accurate. However, the party also apologised to anyone who might have been offended.
Four bidders short-listed for principal works on Divača-Koper track
LJUBLJANA - Four consortia of construction companies respectively led by Slovenian builder Gorenjska Gradbena Družba, Austria's Strabag, Slovenia's Kolektor CPG and Turkish builder Cengiz have qualified for the next round of tendering for principal works on the Divača-Koper rail projects, 2TDK, the company managing the project, reported. 2TDK director Pavel Hevka said complaints were to be expected.
Sava Re management proposing dividend payout amounting to EUR 16.3m
LJUBLJANA - The management of insurer Sava Re has called an AGM for 16 November to decide on a dividend payout although the insurance sector was recommended not to pay out dividends due to Covid-19 uncertainties. In line with the management's proposal, EUR 16.3 million of the distributable profit of EUR 34.7 million would be allocated for dividends, which amounts to EUR 1.05 gross per share. Dividends would thus be 10.5% higher than last year. Sava Re argues current operations show dividends would not harm its solvency despite the uncertainties.
Zorčič acquainted with Slovenian minority issues ahead of Rome visit
LJUBLJANA - Parliamentary Speaker Igor Zorčič received representatives of the Slovenian minority in Italy, who acquainted him in detail with the situation and wishes of the minority ahead of Zorčič's working visit in Rome on Friday, the National Assembly said. The minority representatives would like the new electoral law to secure representation of the Slovenian minority in the Italian parliament in accordance with Article 26 of the minority protection law. The meeting also discussed the need to keep the Slovenian-Italian border open.
New UK ambassador to Slovenia highlights shared values
LJUBLJANA - There are shared values between Slovenia and the UK representing the foundations for efforts to strengthen bilateral ties and tackle global issues together, including climate change and the Covid-19 crisis, the UK's new ambassador to Slovenia Tiffany Sadler has told the STA in an interview. Succeeding Sophie Honey, who served as ambassador from March 2015, Sadler arrived in Slovenia roughly a week ago. As an economist she sees numerous ways to further boost business ties between the two countries, and she considers Slovenia attractive to British businesses including because of its geographical location and educated workforce.
Business and academia team up to demand boost in research funds
LJUBLJANA - Slovenia's largest business association has entered a partnership with university chancellors and independent research institutes to urge the government to use EU recovery funds to boost investment in research and development. Presenting their development partnership at a virtual press conference, representatives of the Chamber of Commerce and Industry (GZS), Chancellors' Conference and Coordination of Independent Research Institutes called for cooperation at what they said was a critical juncture.
If you're learning Slovenian then you can find all our dual texts here