Check the date at the top of the page, and you can find all the "morning headlines" stories here. You can also follow us on Facebook and get all the news in your feed.
This summary is provided by the STA:
New record for Slovenia as 387 test positive for coronavirus
LJUBLJANA - A record 387 Covid-19 tests came back positive on Wednesday, a slight increase from the day before and a new record since the start of the epidemic in March. There were slightly fewer tests performed than the day before, 3,665, with the positivity rate climbing above 10% for the first time. The number of patients currently in hospital rose from 122 to 131, a new record, despite 15 being discharged from hospital. A total of 21 patients were in intensive care, one fewer than the day before. One person died, bringing the death toll to 160. Slovenian epidemiologists announced they have readjusted their contact tracing strategy to focus on contacts of infected persons in care homes, education, healthcare and shared households.
Gatherings limited to 10 from Friday amid stepped-up policing
LJUBLJANA - The government has imposed new restrictions following a sharp rise in Slovenia's coronavirus curve, including a ban on gatherings of more than ten people, except for organised events sanctioned by the National Institute of Public Health (NIJZ). The ban, which applies to public and private gatherings, will come into effect on Friday, and police will stiffen oversight and fining. Those organising events of up to 500 people, including religious services and sporting events, will need to obtain the go-ahead from the NIJZ, however catering or the serving of food or drinks at those events will no longer be allowed.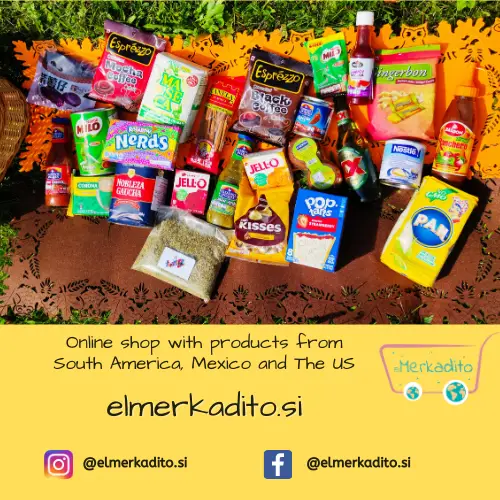 Hojs: Slovenia for effective EU return policy
LJUBLJANA - Interior Minister Aleš Hojs told his EU counterparts, who discussed the new migration and asylum pact for the first time, that more focus should be given to an effective EU return policy. He believes a compromise is needed to enhance external border control if compulsory relocation of migrants is kept for member states. Hojs said the very extensive pact raised many questions which called for answers if measures were to bring results, while also welcoming the European Commission's drafting a document which is a serious basis for further talks. He however added that "it's impossible to say the pact does not contain compulsory relocation" and that "this can be quite a problem in the talks in the coming months."
Pahor, Van der Bellen call for minority protection 100 years after Carinthian plebiscite
LJUBLJANA/VIENNA, Austria - The Slovenian and Austrian presidents, Borut Pahor and Alexander Van der Bellen, called for the protection of minorities as an element that enriches as they spoke with the STA and APA ahead of the 100th anniversary of the Carinthian plebiscite. Pahor and Van der Bellen would like to mark the "fact that now we live in a joint European home". Van der Bellen said past anniversaries of the plebiscite had been "regularly abused in the sense that it opened old wounds", but a new sense of belonging was developing now.
Slovenians welcome Austria's doubling funds for minorities
LJUBLJANA/KLAGENFURT - Carinthian Slovenians and the Government Office for Slovenians Abroad lauded Austria's decision to double the funds for minorities in the country. The office regrets though that Article 7 of the Austrian State Treaty, setting down rights of the Slovenian minority in southern Austria, has not yet been implemented. All three umbrella organisations of ethnic Slovenians living in Austria's Carinthia welcome the step as well as an additional EUR 4 million for the Slovenian minority, a gift by Austria marking the upcoming centenary of the Carinthian plebiscite, which will be celebrated on Saturday. It was however noted that this is the first increase in funds for Austrian minorities in a quarter of a century.
Govt adopts draft national recovery plan
LJUBLJANA - The government has endorsed a draft National Recovery and Resilience Plan as a basis to tap on EUR 5.2 billion from the the EUR 750 billion recovery facility agreed by EU leaders in July in response to the fallout from the coronavirus pandemic. The plan sets out reforms and structural adjustments in five areas. EUR 334 million in grants is earmarked in support of reforms and EUR 1.705 billion in grants and EUR 2.933 billion in loans for investment projects, the Government Office for Development and European Cohesion Policy said.
Protest movement calls for moving away from neoliberalism
LJUBLJANA - Representatives of the anti-government protest movement, which has been holding rallies every Friday since April, presented their main demands and proposals in a manifesto. The document headlined Guidelines of the Protesting People's Assembly was formed at an assembly held on 17 July, at which 3,000 people expressed their views on the topical social issues, Jaša Jenull, one of the leaders of the protests, said. Another representative said the list of progressive ideas centres on the people and environment, and moves away from a neoliberal development concept. "We will allow no privatisation. We demand public education, public healthcare, access to public services and a reflection on the political system we live in," Tea Jarc from the youth trade union Mladi Plus said.
Pahor receives new ambassadors of UK, Slovakia
LJUBLJANA - President Borut Pahor received the credentials of the UK's new ambassador to Slovenia Tiffany Sadler and of her Slovak counterpart Peter Zelenak. Sadler has served at the Foreign and Commonwealth Office since 1994, most recently as director for Tech Overhaul Programme until 2019. A career diplomat, Zelenak has served as deputy head of mission of the Slovak Republic to the United States, among other things.
Hungarian FM Szijjarto becomes Lendava's honorary resident
LENDAVA - The city council of Lendava, a bilingual municipality on the border with Hungary, has honoured Hungarian Foreign Minister Peter Szijjarto by making him an honorary resident. The proposal was adopted on Wednesday with an overwhelming majority, with only one councillor voting against and none wanting to debate the motion. Szijjarto has contributed the most to Hungary's giving several million euros for the development of mixed-nationality areas populated by a Hungarian minority, Mayor Janez Magyar told the STA. Szijjarto is the second Hungarian foreign minister to be made an honorary resident of Lendava since his predecessor Janos Martonyi in 2014.
Filmmakers urging govt to release budget funds
LJUBLJANA - The coronacrisis has severely impacted film and television production in Slovenia. Red tape and lack of government efforts have exacerbated the situation, filmmakers said at two panels at the Festival of Slovenian Film on Wednesday. They called on the government to release overdue funds and boost and streamline film funding. Director Metod Pevec said the lack of public funds made it impossible for Slovenian producers to take part in co-productions and international tenders.
Slovenia 14th in Energy Trilemma Index
LONDON, UK - Slovenia placed 14th among 128 countries in the World Energy Council's 2020 Energy Trilemma Index, which ranks countries by their ability to provide sustainable energy. The country lost two spots compared with the year before, but the methodology has changed. The London-based World Energy Council gauges countries' energy systems through three dimensions: energy security, energy equity and environmental sustainability. Slovenia scored 78.2 of the maximum 100 points, which gives it a balance grade of ABAa.
Little change in fuel prices a week into deregulation
LJUBLJANA - Fuel retailers have only slightly adjusted prices of diesel and regular petrol at service stations outside motorways the first week after full deregulation. Data available at the web site goriva.si show that market leader Petrol has marked down the price of regular petrol at service stations outside motorways by 0.2 cents to EUR 0.998 per litre, while marking up diesel by as much to EUR 1.002. OMV, the second largest service station operator, left the price of regular flat at one euro and raised the price of diesel to EUR 1.002.
Bled among Lonely Planet's top 10 destinations
LJUBLJANA - Lonely Planet has selected Bled, Slovenia's Alpine town with a picturesque lake and island, among the top 10 destinations which offer unique and memorable experiences. The second edition of the list of recommended destinations puts Bled sixth alongside the world's most famous sights such as Petra, Uluru or Yellowstone. Lonely Planet described it as a place of natural beauty with a unique island with a church, labelling Lake Bled with the island the most photogenic lake on the planet.
If you're learning Slovenian then you can find all our dual texts here