We're huge fans of the K67 kiosk, the modular unit that (as noted in our earlier feature):
was designed in 1966 by the then young Slovenian architect Saša Janez Mächtig (b. 1941, Ljubljana), a former student of Edvard Ravnikar, and put into mass production in various colours two years later. It was made of reinforced polyfibre, steel, and glass, and was intended as to be used as part of modular structures – as seen in some of these photographs – as well as for temporary events. While they stopped being produced shortly after Slovenian independence, many still remain in use around Eastern Europe, although more have disappeared, and others sit abandoned, waiting to be rediscovered by urban explorers.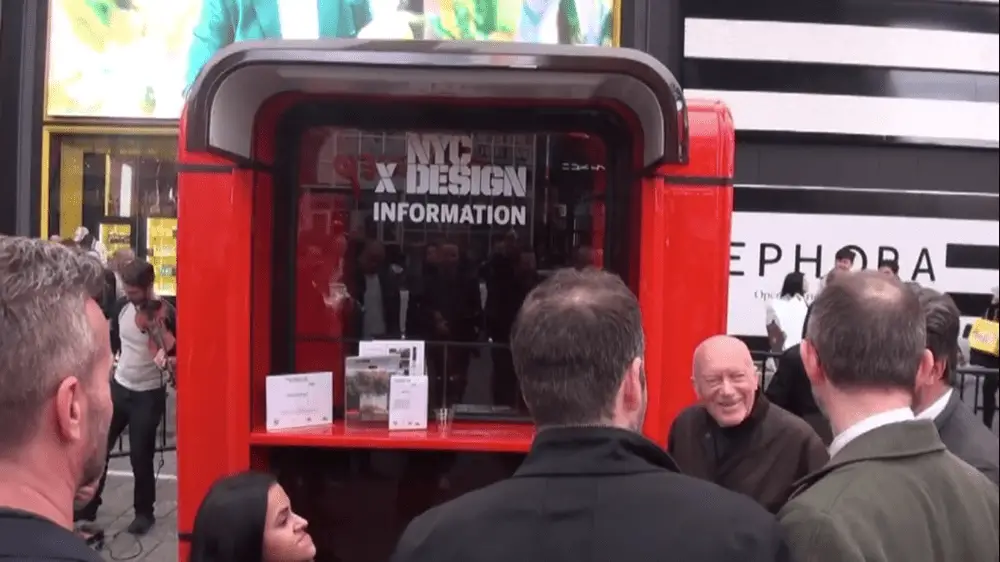 Saša Janez Mächtig, the designer, in front of one of his many creations. Screenshot from the www.24ur.com report
While one of these little wonders sits in New York's MoMA, another has is now touched down not far away in Times Square, as part of the NYC Design Pavillion, fulfilling one of its more traditional roles as an information centre. The event runs until May 22, and you can see a short video report on the K67, including an interview with the still vibrant Saša Janez Mächtig, here. The president of the Times Square Alliance, Tim Tompkins, can also be seen saying that the aim of the event was to present the best design from around the world, and joked that the K67 brought a little bit of Europe into the New World, a bit of beauty to a not-so-beautiful place, even a bit of socialism to the centre of capitalism.
K67s in the wild, courtesy of Google Image Search
You can learn more about the K67 in our earlier story, and add a little excitement to your time in Slovenia, and nearby, by then being to spot a design classic that really does deserve the title hidden gem.
All our stories on architecture in Slovenia can be found here