It's been a strange summer, for obvious reasons, with many events being cancelled. Three of the larger ones for the season are still on, though – the Ljubljana Festival (which continues until 30 August), Piran and Koper's Tartini Festival (until 11 September), and Maribor's Lent, which started yesterday and is on until 29 August.
Ana Desetnica will be there. Photo: Festival Lent
Lent – which takes its name from the location, not the time before Easter, and thus no fasting required – offers a packed programme of folklore and dance, music, theatre, film, art, exhibitions, children's activities, sport and more. There really is a lot going on in Maribor the next 10 days, so if curious – and if there's any chance you'll be in Maribor this month then you should be curious, because who knows when you'll next see a live show again? – take a look at the website and dig around. It's all in Slovenian, but plays well with Google Translate.
Photo: Festival Lent
Look at the music alone and you'll see a truly eclectic line-up that includes big local names such as Siddharta, Terra Pop, Pero Lovšin, the Wacky Blues Professors (Prismojeni profesorji bluesa), Igor Matkovič, Koala Voice, MRFY, Vlado Kreslin, Dan D, Lačni Franz and Elvis Jackson, in addition to a reduced selection of foreign guests, due to the covid restrictions, making this year's Lent an especially Slovenian celebration culture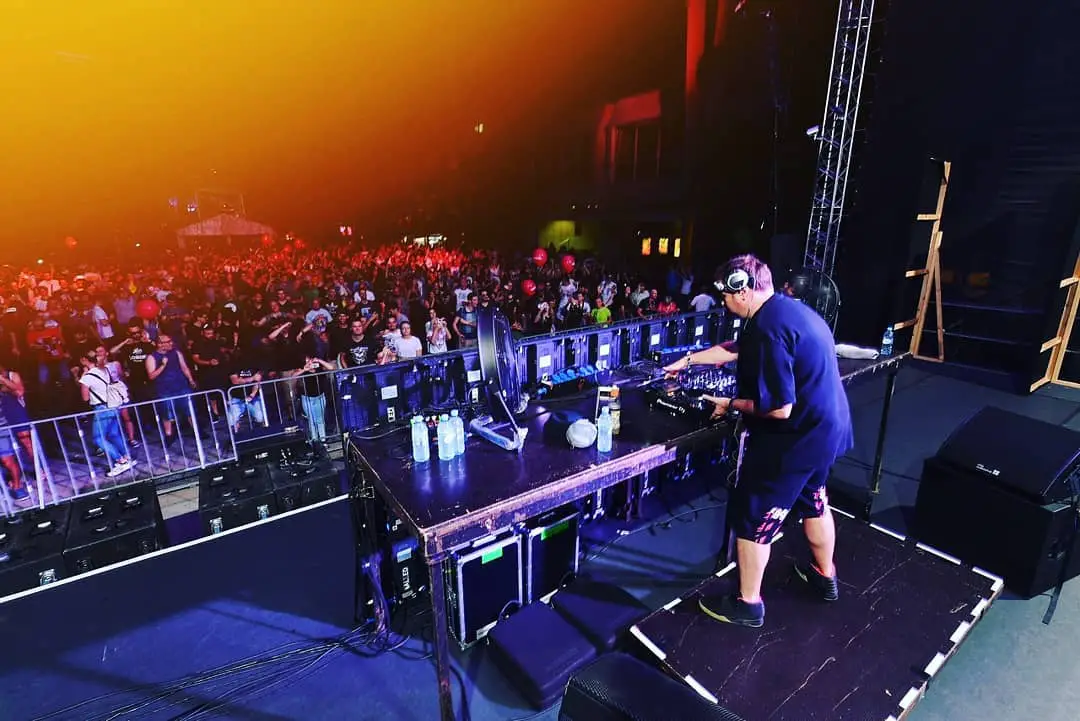 DJ Umek, in 2019. Photo: Festival Lent
The full programme – for music, theatre, art, and so on – can be found here. Take a look, click around, and find another good reason to visit Maribor this summer.