February 14, 2018
For all the wine enthusiasts out there, one event that shouldn't be missed is the 5th Salon of Sparkling Wines, which will take place at Grand Hotel Union in Ljubljana this Friday.
Slovenia seems to have become the regional sparkling wine capital, a fact not only confirmed by the number of producers that have entered the industry, but also in recent competitions, where Slovenian sparkling wines took home the majority of top awards. The winners of this year's Salon of Sparkling Wines in Ljubljana were Bagueri brut 2010, from Klet Brda, and Penina pinela 2015, from Štokelj, in the category of whites, while the winning couple from the category of rosé were Donna Regina 2013 from Čarga, followed by the Brut rosé from Bjana in second place.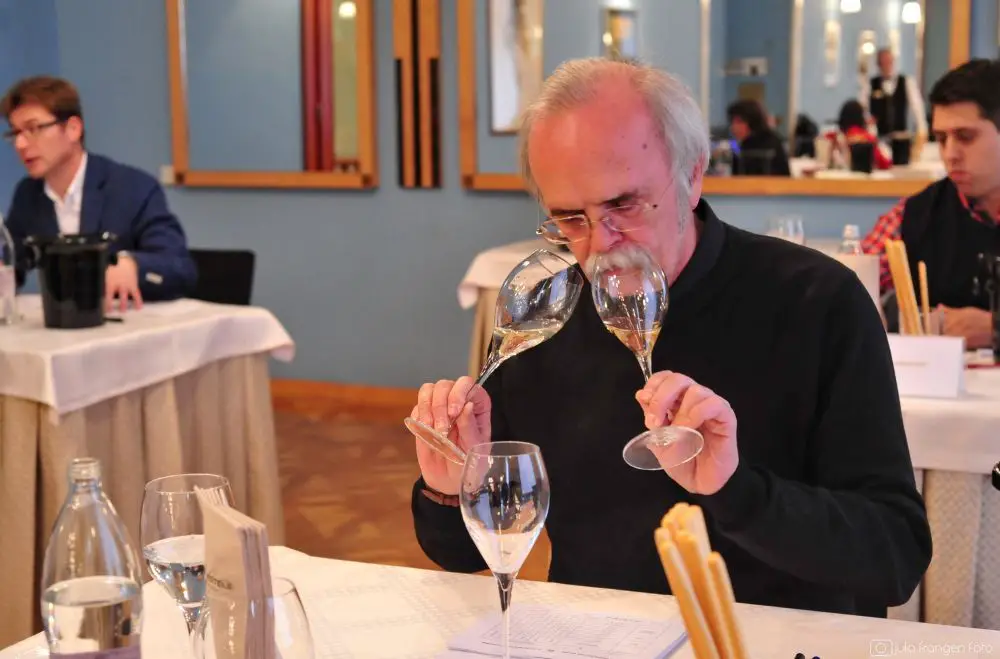 From the 2018 blind tasting competition, Photo: Julio Frangen, Salon of Sparkling Wines Ljubljana archive
The abundance of high quality sparkling wines at very competitive prices certainly makes Slovenia an attractive destination for everyone who loves a glass of bubbly, and this week's event presents a golden opportunity to sample the full range of what this country has to offer in this regard.
So, what to expect at the salon on Friday? For the entrance fee of 20 EUR (15 EUR for students), you will have the chance to sample about 120 sparkling wines from 44 wine producers, which includes the aforementioned winning bottles. You can thus compare and contrast the experts' opinions with your own, explore your tastes and try out various combinations of food and wine. However, note that the food, as prepared by the chefs of the Grand Hotel Union, is not included in the price of the ticket and nor are second glasses of wine at any single stand. This is not a bad thing, in our opinion, as it should encourage you to move to the next stall and continue with your exploration, since the main goal of the event is to learn something about the various varieties of this increasingly popular drink, although the underlying idea of drinking wine is pleasure. Cultured pleasure, that is, and thus hedonism with notes.
The Salon starts at 15:00 and closes at 21:00 on Friday, February 16, at Grand Hotel Union, with the entrance on Nazorjeva street, Ljubljana. The deposit for the wine tasting glass is 5 EUR, and if you want to take a home a favourite or two then some producers will also be selling by the bottle.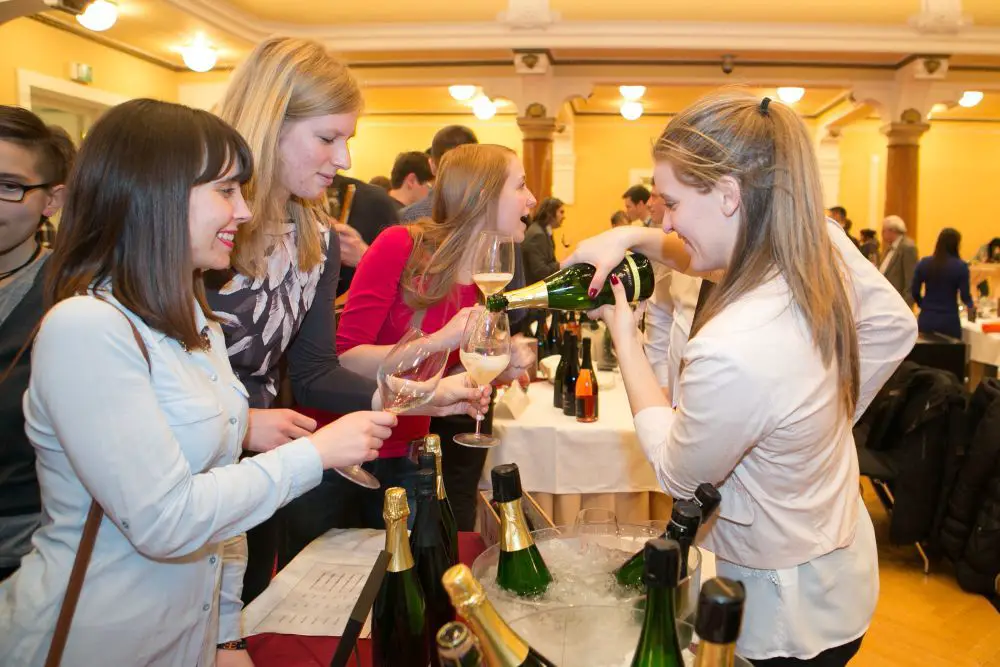 An image of the previous event. Photo: Julio Frangen, Salon of Sparkling Wines Ljubljana archive