The world of Slovenian craft beer is a fast moving one, and to help you follow the latest developments we're hoping this will be the first in a series on what's new, put together with aid of Damir Galijaš, the multi-lingual, multi-talented man behind the Lajbah Pub (Grudnovo nabrežje 15, Ljubljana) and the Že V Redu, Primož beer store and tap room (44 Trubarjeva cesta, Ljubljana), both offering a huge, varied and evolving selection of the best local and imported craft beers.
"When I go out I drink a pale ale, then an IPA, a sour, double IPA and finish with an imperial stout."
Here are four recent Slovenian craft beers, and one cider, that Damir has been enjoying, in the words of the man himself.
"Dr Orel is back. It was one of the first craft breweries in Slovenia, and it was totally focused on gluten free beer, which was good but ahead of its time. Now Hopsbrew (Domžale) have bought the licence and they've relaunched it, which I think is going to become more and more popular."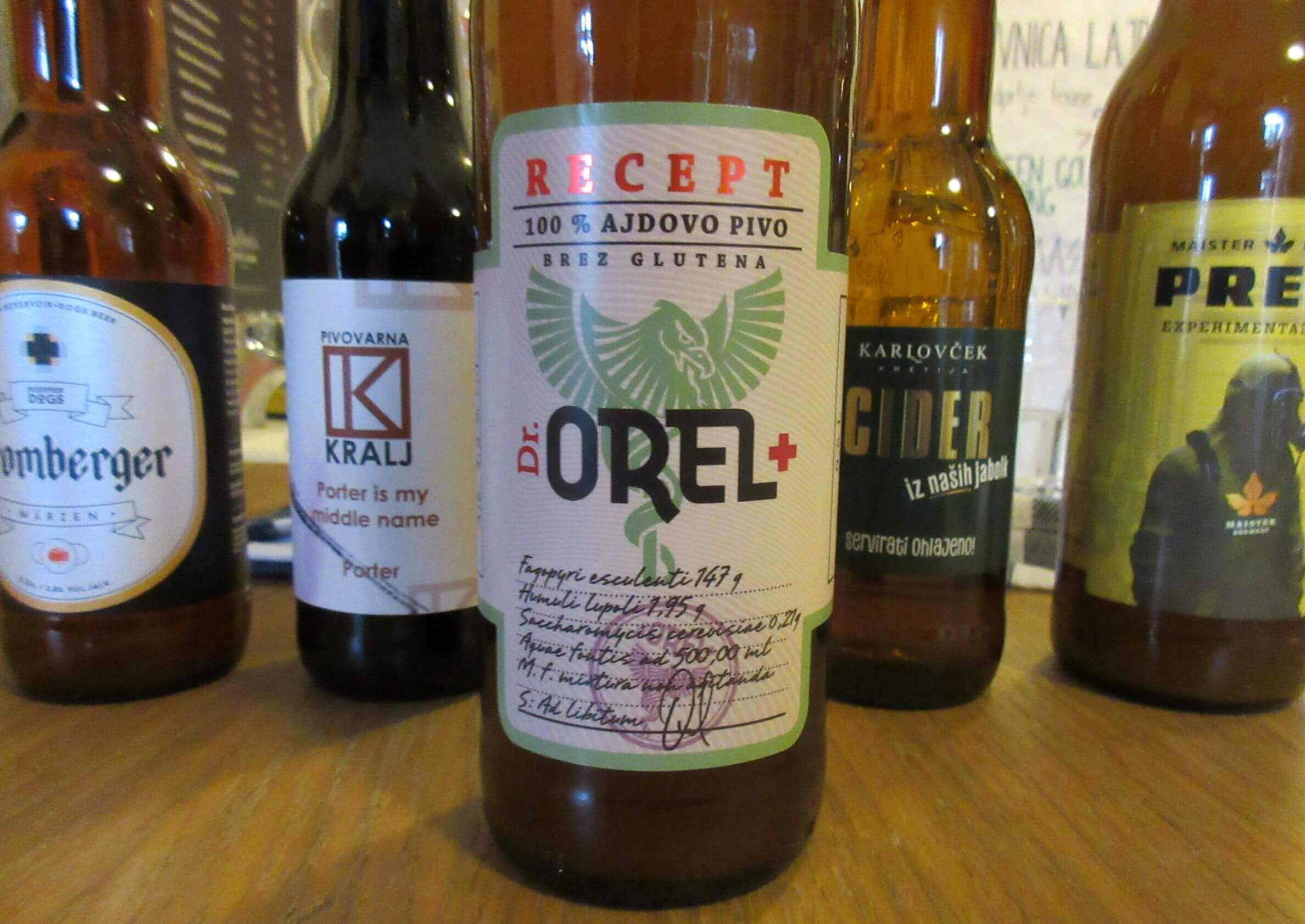 "This cider is from Karlovček, a small farm in Šentjernej with lots of apples, and so they started to make a craft cider. Of course it was very popular over the summer, but it's gluten free and so on, so it's something you can enjoy all the time."
"This is a coffee porter from Pivovarna Kralj, a very small brewery with very nice beers, based on the outskirts of Ljubljana. They have an old farm that's now a brewery. This porter is fantastic, which we also have on tap at Lajbah, with a very good price and performance. Going into autumn and winter the dark beers will be more popular, and this is a great one to sit on the couch in the evening and enjoy alone or with a friend."
"This is the new Kromberger pilsner from Reservoir Dogs, in Nova Gorica. It's a fresh beer, maybe just one month old, and a craft beer for people who don't like craft beer."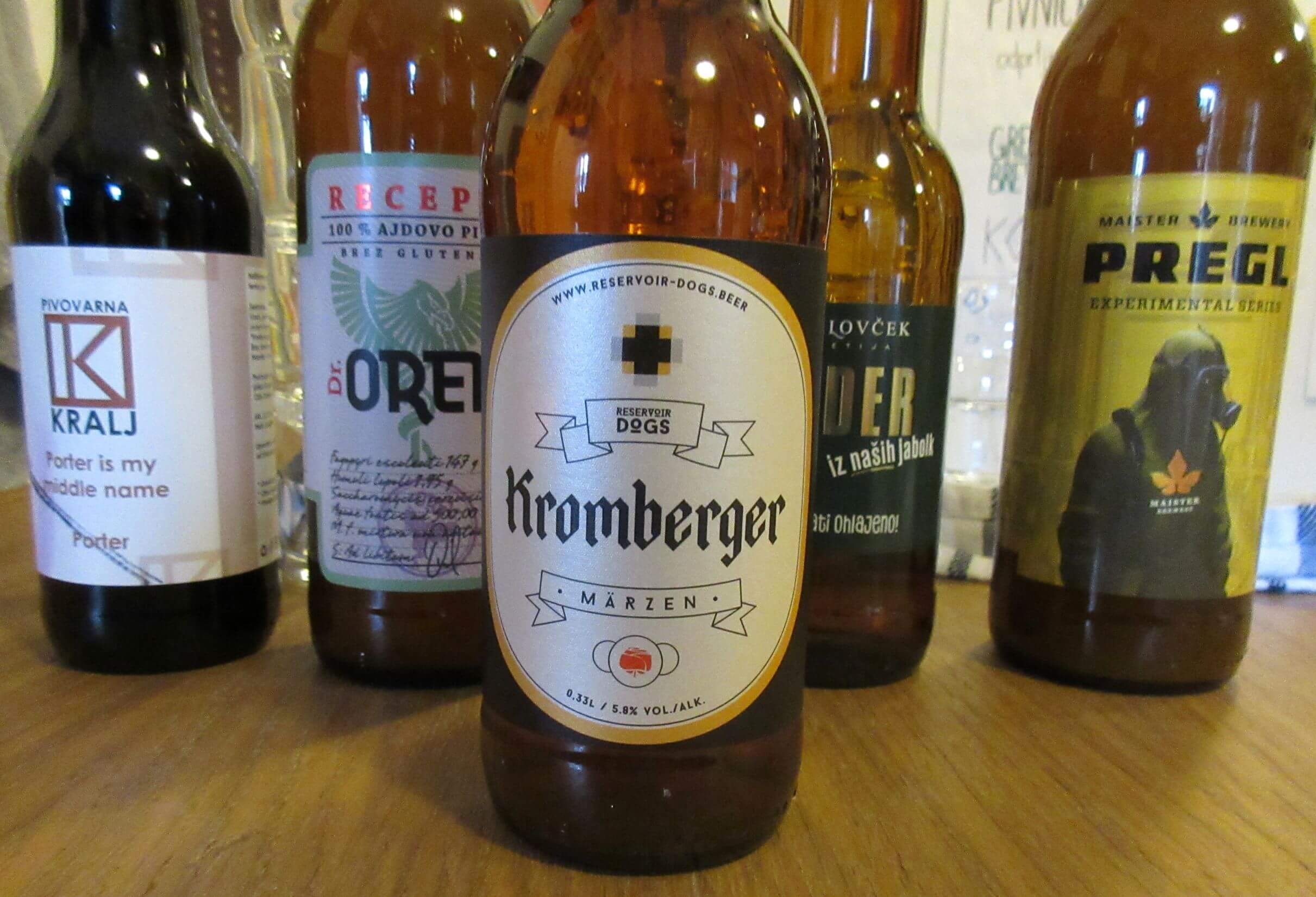 "Pregl is new beer from the experimental range of Kamnik's Maister Brewery. A very nice sour with passionfruit and mango."
All our stories on craft beer in Slovenia are here