January 22, 2018
Last week I began this series with Peter Herrity's Slovene – A Comprehensive Grammar, a book I raved about without stating my own inclinations and context. I used to teach English as a foreign language, and I like prefixes, suffixes and word families in general. A book like Herrity's is thus catnip to me but not all others, and I should have made that clearer.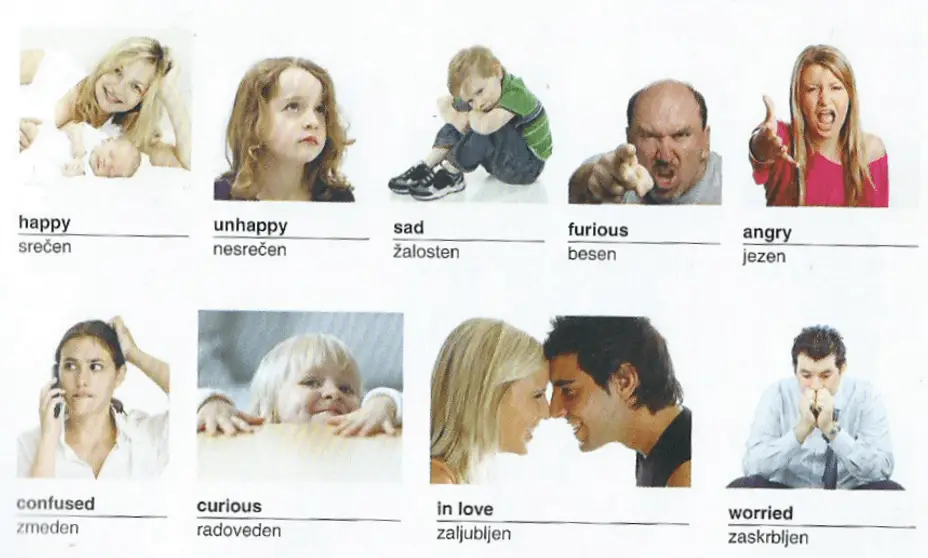 This week I'll make it plain before praising this next volume that I like words, pictures, and saving money. Thus biased, there's no surprise I love Učila's Angleško-Slovenski Slikovni Slovar, just 9.99 EUR from Felix, the budget bookstore with a sign like this:
This is a pile 'em high, sell 'em cheap chain offering new and remaindered books, and if you dig through the crap you'll find a lot to reward you, with learners of Slovene directed to the children's section, where there are many educational things with basic sentences, some of which we'll take a look at in the weeks ahead.

This little picture dictionary, just 12 cm by 15 cm, is aimed at Slovenian learners of English, and there are similar volumes for learners of French, Spanish, German and Italian. Each edition promises more than 2,400 colour photos and illustrations and over 6,300 words and phrases.
If this book can't teach you something, then you already speak good Slovene. Moreover, because this book is aimed at Slovenes learning English the terms sklon, case and declension are never used.
From jobs...
...to the odd parts of string instruments...
...and from wildlife...
...to the stars.
The main body of the work is just over 300 pages, and the content is arranged into 13 sections: people, health, education and professional life, house, hobbies, food and drinks, in the city, transportation, travel, plants and animals, figures and facts, earth and geography, further expressions and idioms.
You can order it online at Felix or pick up a copy in store, where you may also be able to find next week's book for learning Slovene, a comic-book classic to enjoy in translation.