Ljubljana isn't a 24-hour city, and you're not going to get fine dining at 3am. You understand these realities, and are aware this is not what you should be doing. That whatever you did to end up here, at this time and in this condition, must have been a significant jolt to the system. And what you need is a place to chill out, a bite to eat and maybe a beer, a person who's not going to ask what you've been doing or why you aren't in bed, but simply what you'd like to order.
Related: Five places to buy cigarettes at night in Ljubljana
Burek Olimpija is a little hard to find, but not far from the train station or Intercontinental Hotel. Photo: JL Flanner
Whenever the hunger strikes you, at 5 after midnight, 3am or 6, there are just a few places where you be assured of a welcome in Ljubljana, with lights, people and commercial activity focused on the provision of carbohydrates, protein, and fat, seasoned with sugar and salt. Pizza, burek, kebab, burger and fries. Soda, coffee and beer. You know the kind of places.
Baked good and coffee, but no seats, opposite the station. Photo: JL Flanner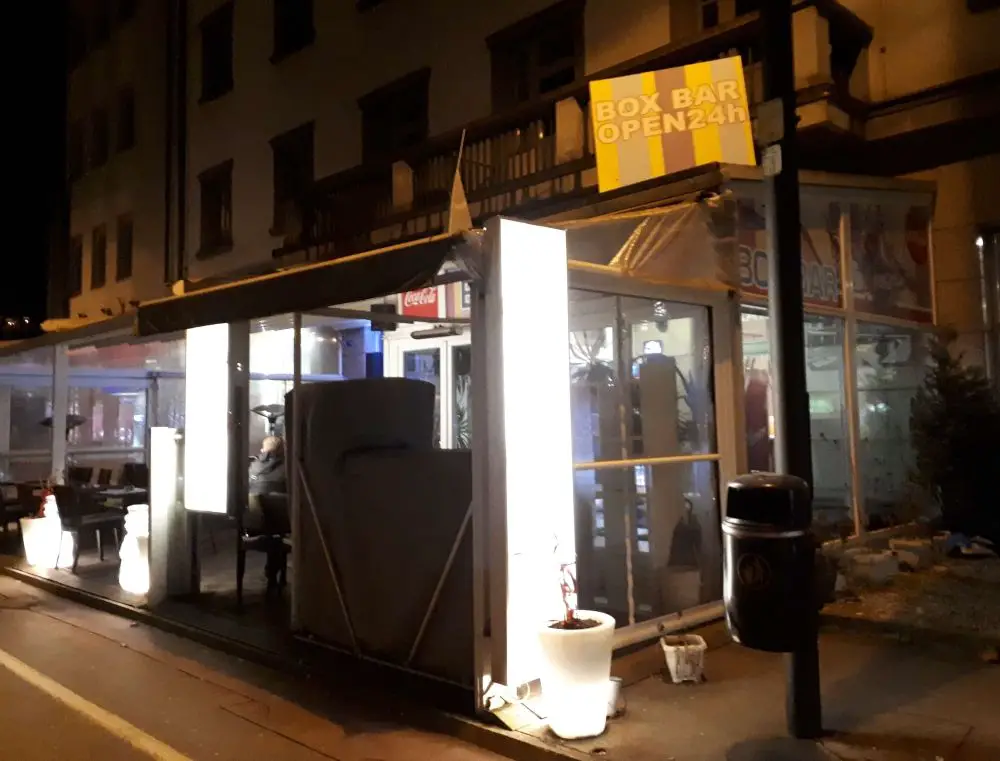 The Box Bar looks like the kind of place you can drink 24 hours a day. Photo: JL Flanner
Between midnight and 6am your best options for food in the capital, as a tourist or visitor without access to a kitchen of your own, are mostly clustered around the train station, close enough to each other that you can browse before making a decision.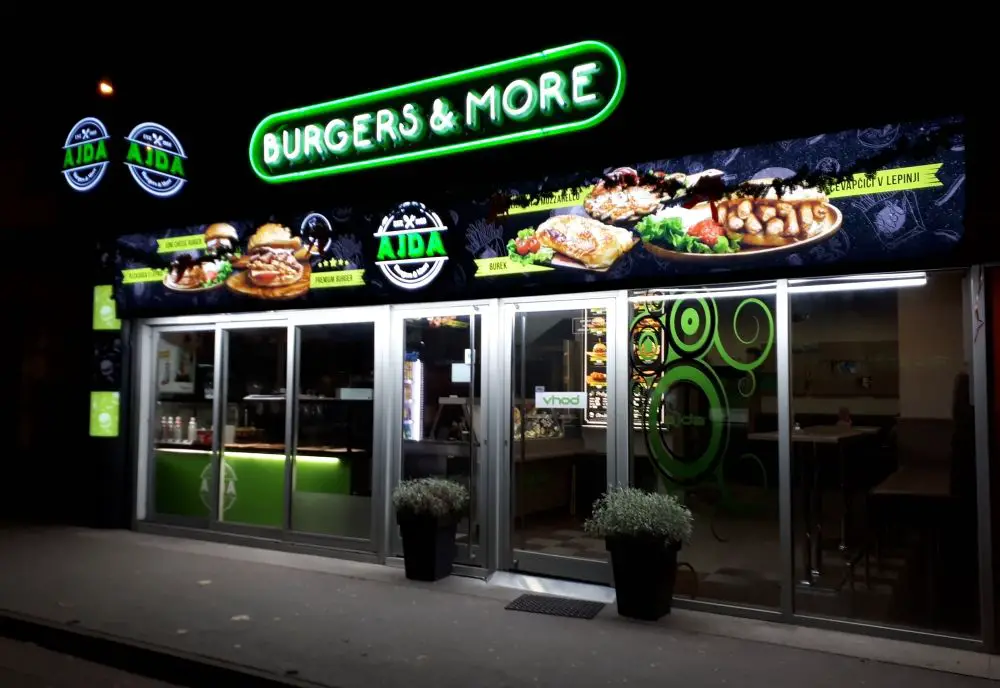 Fans of fried meat and bread are in for a treat, no matter what the clock says. Photo: JL Flanner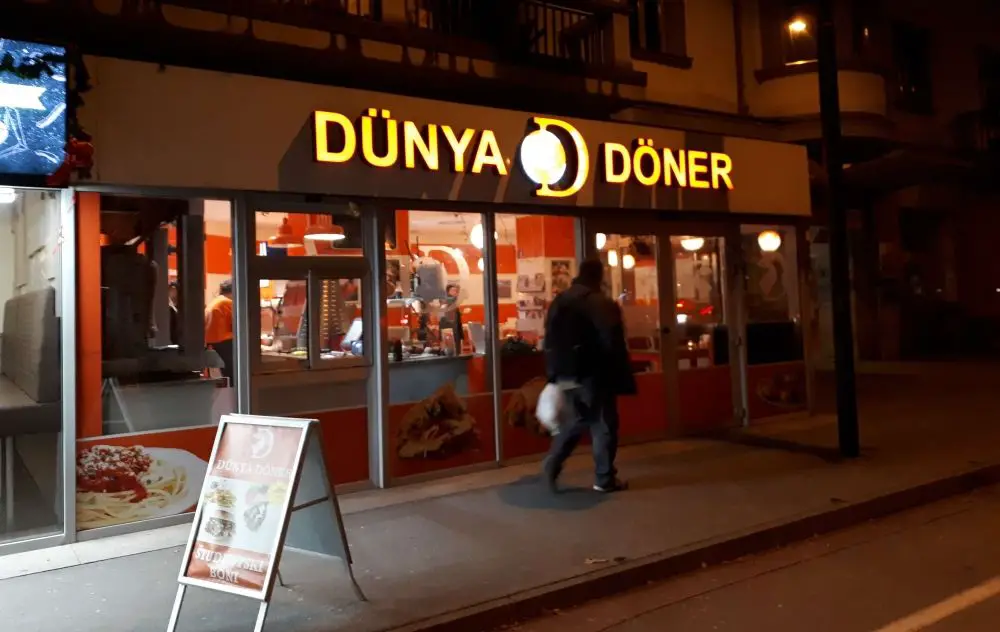 And next door there are kebabs. Photo: JL Flanner
Facing from the station and going from left to right you have a bakery, a café bar (where you can sit and drink till sunrise), a burger place, and a kebab store. Going back a few streets and you can find two burek places. Burek Olimpija has been selling these pastries since 1979, and claims to have been the first such store in the city. Currently it's slightly hard to find as there's roadworks obscuring the front of the store, but the bold green signs can still be seen. A rival provider, Nobel Burek, is just a short distance away on Miklošičeva.
On Trubarjeva cesta, next to Dragon bridge, there's Šeherezada, a fresh, fast Turkish restaurant with kebabs, falafel, salads, and more, and a best option for food well after midnight on the street. Just up the street from this, heading out of the centre, is Abi Falafal, a clean, well-lit place that offers an extensive menu offering Arabian food and open until 01:00 from Thursday to Saturday. (In general, Trubarjeva is the best street for ethnic food, and you can learn more about that here.)