Trubarjeva cesta is not one of the more obvious tourist streets of Ljubljana. It's not the Old Town and it's not by the river. It doesn't have great views of the Castle or many beautiful buildings. It's where the smart townhouses end and the smaller homes begin, where the artisans used to live and the actual work got done.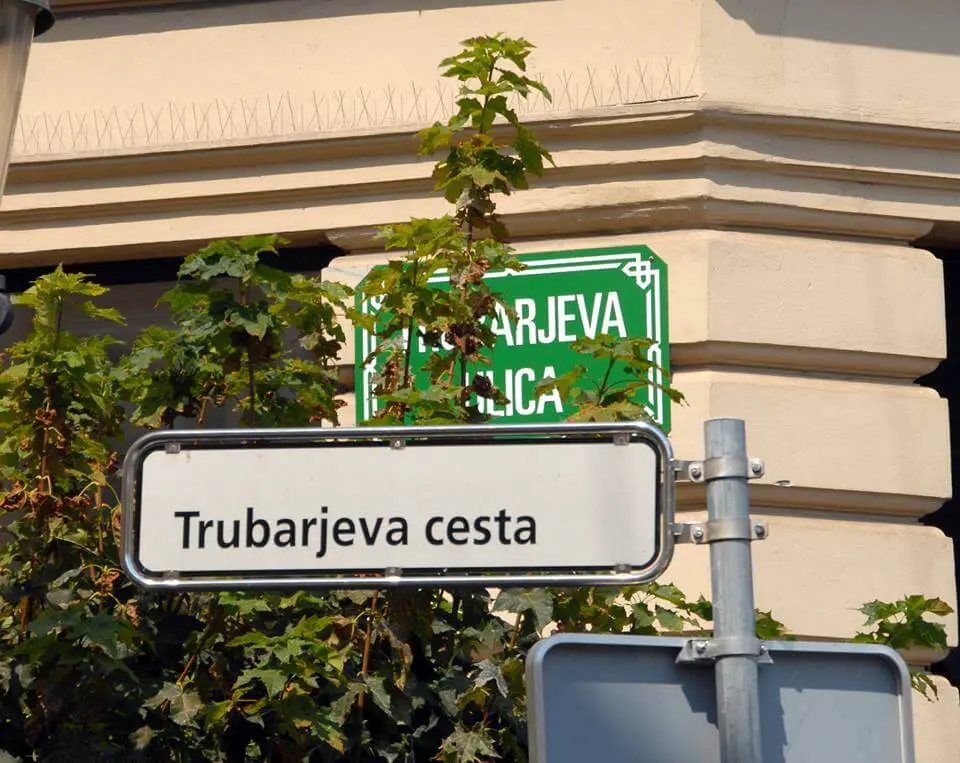 Photo: Gordana Grlič
Of course it's changing as the city becomes more famous, and well-visited, but it's still got a character all its own, especially the half that starts around Dragon Bridge and heads out of town. It's a diverse, graffiti-covered part of the street that has perhaps the greatest mix of ethnicities in Ljubljana, and thus the country, along with the greatest variety of food on offer, from budget prices on up. A place you want to go if you're hungry, or thirsty, or to see some of street level life of the city, and one with food options to midnight and beyond.
Photo: Gordana Grlič
Right now the road being torn up and replaced, and in some places a little hard to navigate. But the people who live and work there, including myself, are part of a real community of friends and neighbours, and business keeps going despite the dust and rubble. I thus present a walk along the street as of the end of June 2019 with an eye to the food you can get there, in the hope of encouraging you to make a visit and enjoy a meal or two.
Asian, Indian and Turkish food
Photo: Svilna pot, Facebook
We'll start our journey at 20 Trubarjeva cesta with Svilna Pot (Silk Road), a small Asian food centre where you can pick up spices, pastes, sauces, ramen, frozen food and so on, with a focus on the foods of India, China, SE Asia, Japan and Korea. It's run by the people behind Osha – the Thai / Vietnamese place further up the street. A little further up there's the very lively Centralna Postaja (Central Station) , which offers drinks, burgers and DJ sets.
Photo: JL Flanner
Photo: JL Flanner
Keep walking and you'll hit Namaste Express, an Indian restaurant, while next door is Šeherezada, a fresh, fast Turkish restaurant with kebabs, falafel, salads, and more, and a best option for food well after midnight on the street. On the opposite side of the street, on the corner, there's another late night option, the Pekarna Zmajski most (Dragon Bridge Bakery) is open even on days when nothing else is.
Photo: JL Flanner
Balkan, Arabic, Thai, Vietnamese and Slovenian food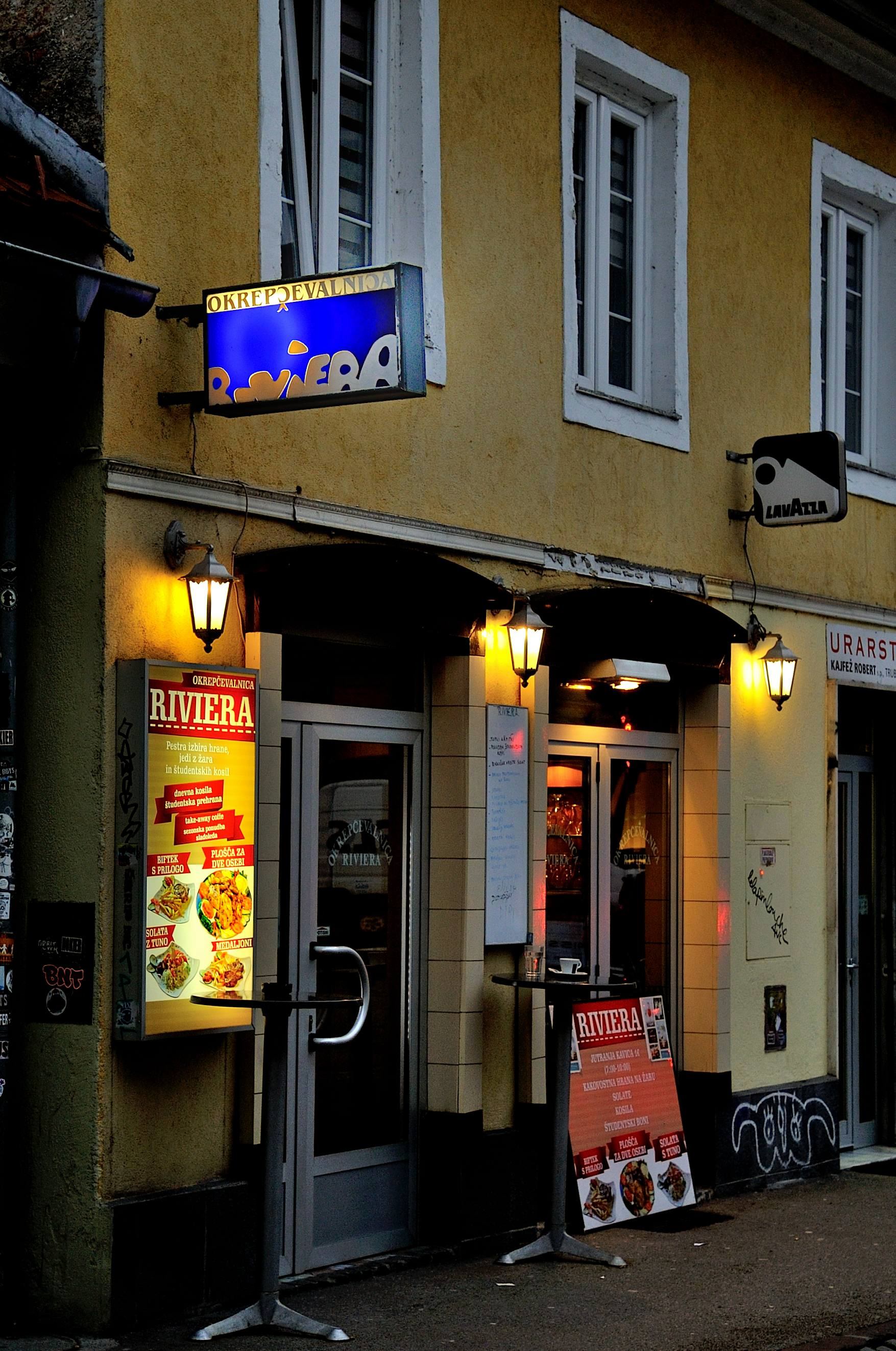 Photo: Gordana Grlič
Cross the street and the livelier, funkier end of the Trubarjeva begins, with a narrower street, smaller buildings, and more graffiti. The first food place here is Riviera, and also the first so far with a Balkan menu of soups, steaks, burek, ćevapčići and the like, and open until 01:00. Big soccer games are shown outside or inside, depending on the weather>
A little further up there's a closely packed run of places that you'll want to stop and consider in turn.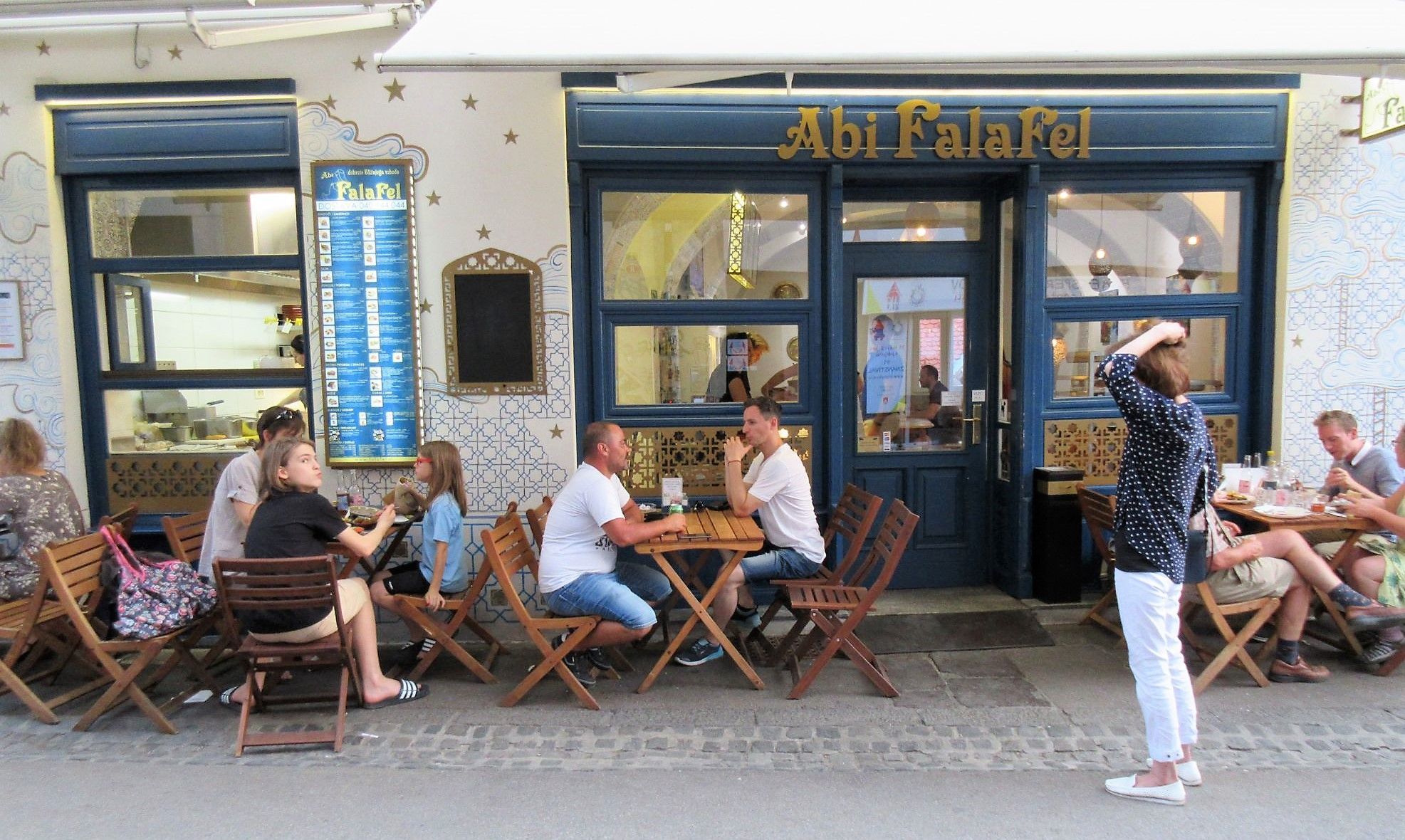 Photo: JL Flanner
Photo: JL Flanner
There's Abi Falafal, a clean, well-lit place that offers an extensive menu offering Arabian food and open until 01:00 from Thursday to Saturday. Just up from this is Osha, a Vietnamese / Thai place with soups, noodles, rice dishes and so on. Next to this is Čompa, a place that looks like nothing special from the outside but is fully booked almost every evening due to its lively atmosphere and short but well done menu of Slovenian meats and wines. It's one of the pricier places on the street, so check those first if on a budget, and book ahead if you want make sure of a table.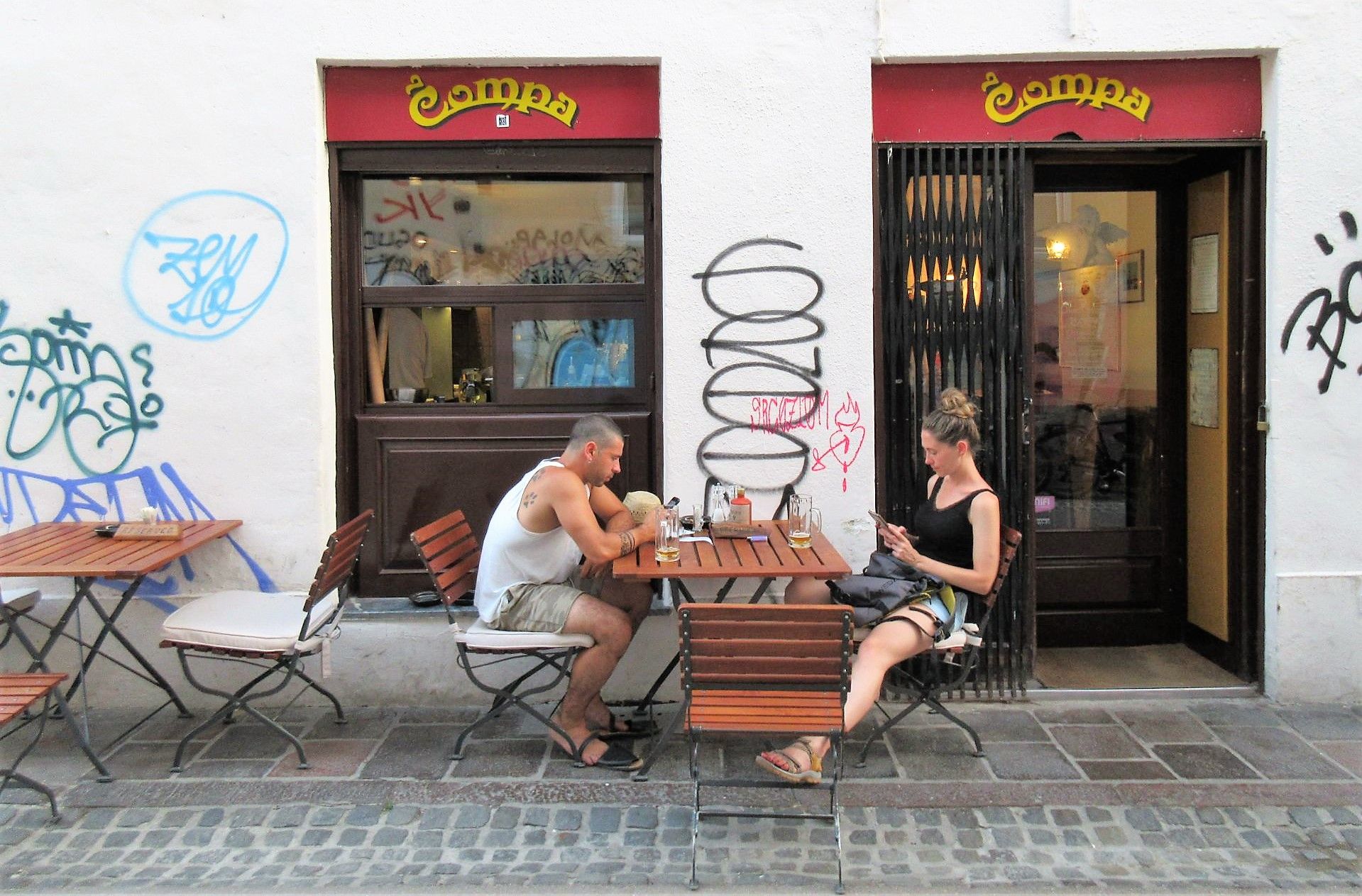 Photo: JL Flanner
Photo: JL Flanner
It's not a restaurant or bar, but just opposite these places is Hiša Začimb (House of Spices), a fantastic little store that has all the herbs and spices you want and many you've never heard of. Well worth checking out, and the only place in town to get many of these things.
Keep walking and on your left is Libanonske meze in drugi užitki (Lebanese meze and other delights). In the warmer months you can eat outside, but if you want some shade, or it's cold, head inside, down a few stairs, and be transported to another place. Read our interview with the owner here.
Photo: JL Flanner
On your right is then Kavarna Mačkon (Café Tomcat), a place you might hear before you see. It has a short café menu, more drinks and snacks than food, and if you like guitar-based music then this is a spot you'll want to sit down and enjoy, with the outside tables great for watching the life of the street. Next to this is Pinsa Rustika, a pizza place that sells by the slice, to go or eat in, along with beer and wine. The slices are sold by weight and cut to order.
Photo: JL Flanner
Opposite this, and tucked just off the street, is Burger Time and its craft beer tap room, with burgers, hotdogs and French fries in the formers, and a selection of craft beers in the latter. You might recognize the name from Izola. If you want vegan food then keep walking up through here and you'll come across Veganika (which is actually at Komenskega ulica 30).
Photo: JL Flanner
If you want more craft beer to go, and to choose from one of the best selections in the country, then next to Pinsa Rustika you'll want to visit the wonderful ŽE V REDU, Primož (Are you OK, Primož?). Run by the people by the Lajbah bar on the other side of town, the right side of the store has a selection of Slovenian beer, while the left side focuses on imports. Unless you're the owner I guarantee they have things you've never heard of, never mind tasted.
The food and drink action then pauses for 15 metres or so, until you come across Trubar on your left. This is a café bar that has all the usual drinks, along with ice creams in the summer and very good croissants and donuts. I've spent more time here than any place in Slovenia I don't keep a toothbrush in.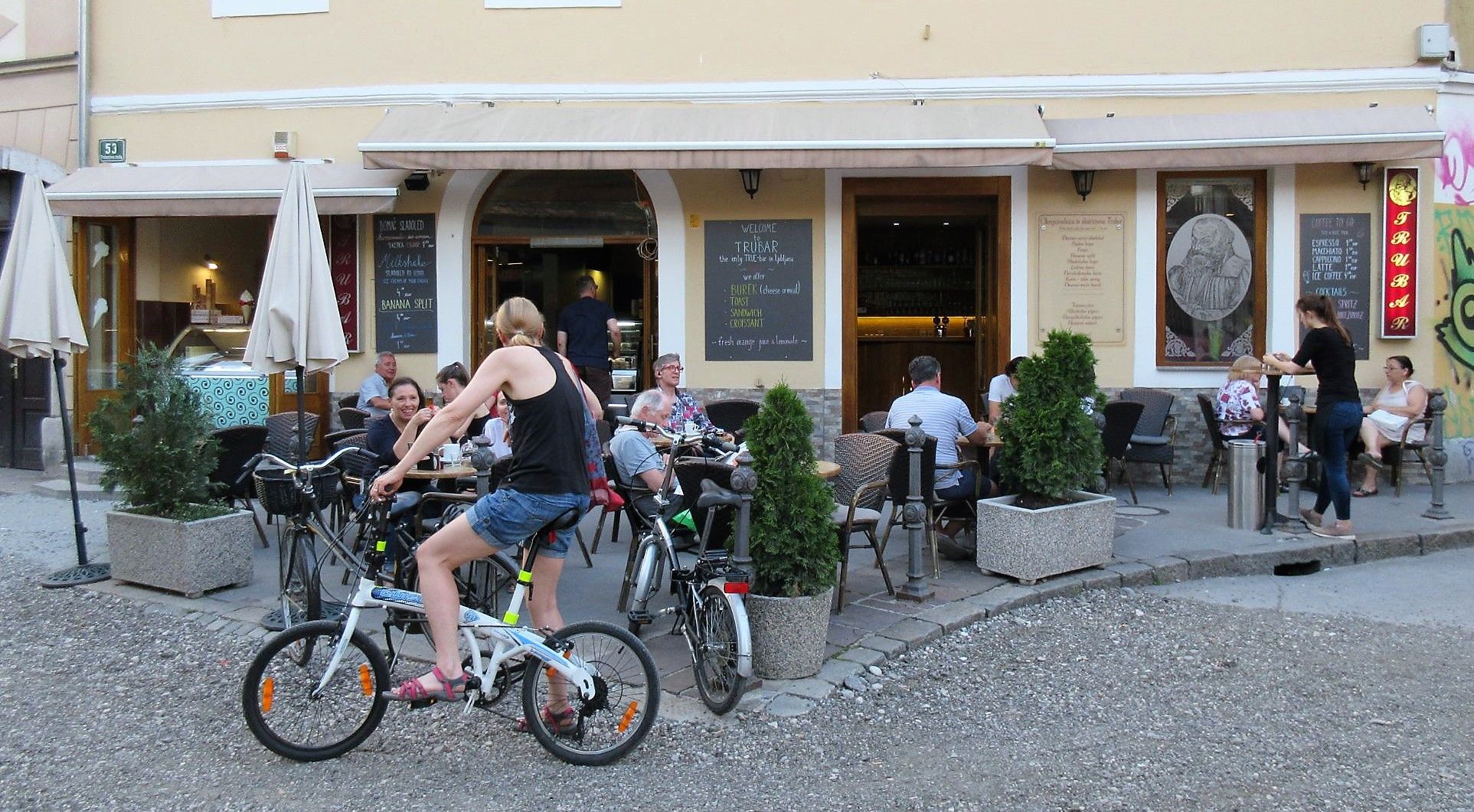 Photo: JL Flanner
Italian, Chinese, African and Indian food
Photo: JL Flanner
On the other side of the road, on a lane that takes you to the river, there's Capriccio, a pizzeria and Italian restaurant that's run by Italians. Pizzas are big, thin crust, and come fast – I eat here far too often. Opposite this is the Zhong Hua (China, in Chinese) Chinese restaurant, which is a pretty authentic place that tends toward the spicier dishes and sees a lot of Chinese tourists. If you can read Chinese – simplified or traditional – then ask for the Chinese menu, as the English or Slovenian names aren't always clear. I go for the 魚香肉絲.
Photo: JL Flanner
Photo: JL Flanner
If you return to Trubarjeva then there's just two more places before the street quietens down, in culinary terms. First up is the most diverse of the lot, and that's Skuhna. This project works at integrating recent immigrants by training them for restaurant work, and makes use of their skills by offering a rotating menu of specialities from around the world, with each day focusing on a different country, most often from Africa or Asia. It's a really interesting project that produces very good food, and you can learn more about it here. After this there's Tandoori, a small Indian restaurant that has a few – very few – seats inside, although it's easy to get something to go.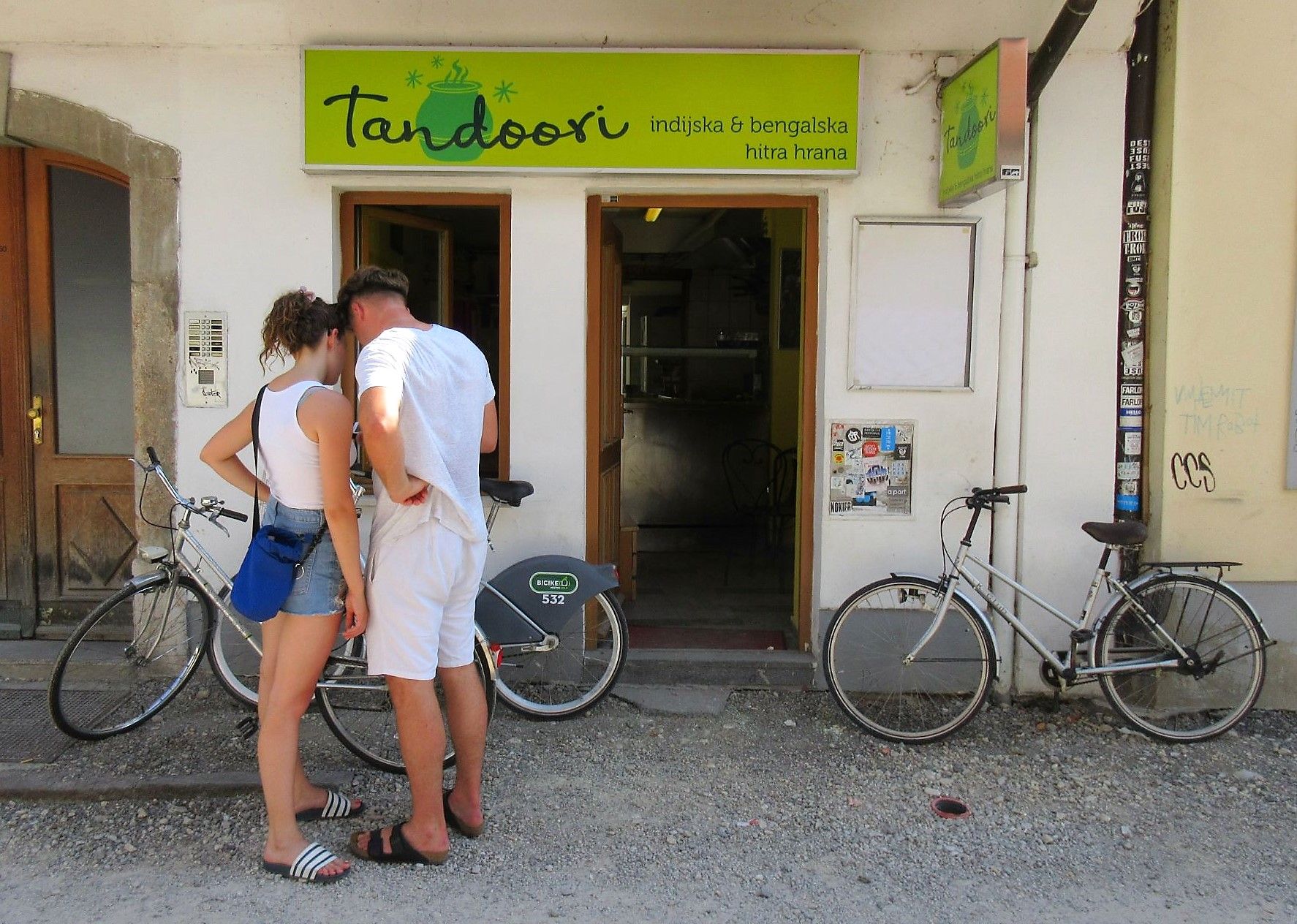 Photo: JL Flanner
And that, as of the start of summer 2019, is what the food scene is like on my favourite street in Ljubljana, and where I currently reside, Trubarjeva cesta. Check it out next time you're in town.
Note: This story was produced in collaboration with Trubarjeva na dljani (Trubarjeva at your fingertips), a community-led project to promote the street. You can follow it here