A new online store opened last week, El Merkadito, offering a growing range of products from the Americas, the kind of things you just can't find in Mercator or Spa. Always interested in the exotic, delicious, and spicy we got in touch with the found, Patricia Castillo (now Patricia Grm) from Veracruz, Mexico, to find out more…
How did you come to be in Slovenia?
In 2006, I started a relationship with a Slovenian guy who then became my husband in 2009. I moved to Slovenia in 2008, when I was 20 years old, and the next year we got married. So now I've been here for almost 12 years and totally love the country, its people and food. That said, I still miss Mexico, and the kind of food I could eat there, which is how I got the idea for the store.
What were you doing before this?
I've worked as a Spanish and English teacher for many years. Back in 2018, I became interested in remote work, and since then I've been working that way. Sometimes as a translator, customer support, social media assistant, and now I finally accomplished what I've desired for quite a long time, to have my own online shop.
Why now?
With the lockdown everyone was doing more shopping online, and that's when I noticed the lack of options for online food and drinks in Slovenia. Even local things, let alone foreign brands or products. Also, a great way to experience a country, especially when you can't visit it, like now, is by trying the real, authentic food. So this seems like a great time to bring some of the America's to Slovenia
Also, for myself, every time I go back to my lovely Mexico or Panama, where my father lives, I just want to eat the food and products you can easily find there non- stop. Maybe this is just nostalgia, but  in Slovenia I often miss the things I grew up with, so I thought why not bring them here? I'm also convinced many Slovenians are interested in trying new flavors and dishes.
What are some of the products people can find on El Merkadito?.
We have Mexican products such as dried chilies, spicy sauces, spicy candies, chocolate with cinnamon, beans, sweets, beer, and so on, while from the US, we have different brands like Jack Link's, Dr. Pepper, Hershey's, Kellog's, Reeses, M&M's, Cheetos, and more.
You can also find products from Latin American, like Yerba mate tea, pre-cooked white or yellow corn flour, and beer.
Since we're a small, new company, and in the spirit of solidarity with other small businesses in Slovenia and Europe, we also decided to offer some European products. Supporting each other is a good and healthy way to collaborate with other businesses, and we practice fair trade with the producers to keep this attitude in all aspects of our work.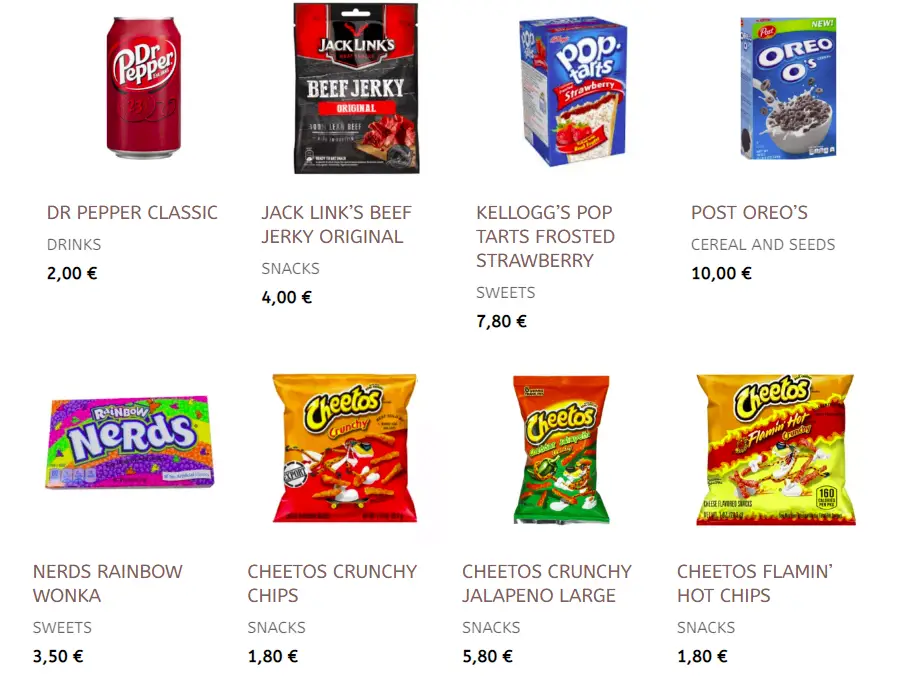 What's next?
I don't know, since these are early days, but I'm really excited about this new adventure. I believe expats, especially from the Americas, will be happy to have some things at home that remind them of their childhood or good memories from where they are from. I'm also sure Slovenians are going to be curious about this, and once they try some of the interesting, delicious and hard to find products El Merkadito offers, we'll become part of their "I love you list".
Check out the store now to see what you'd like to try, and follow on Facebook to find out when new products are added, with 15% off on your first order  in July.