Looking for gift ideas for Slovenian products and experiences? We put together a selection of the best #MadeInSlovenia gifts for Slovene-lovers – with prices from a few euros, to a few hundred euros.
This year, more than ever before, it's important to support our local Slovene brands, companies and products. So – why not vote with your wallet and choose one of these great Made In Slovenia products for your next Christmas or birthday gift?
Whilst most Slovenian gift lists stick to the tried and tested Slovene salt, honey and lace products, we've dug deeper into what Slovenia has to offer to bring you a range of interesting and original Slovenian gift ideas that might surprise you – from beer to books, backpacks to bikes – all made here in The Sunny Side of the Alps.
Under €10
Slovenian-made Masks
Dali is a long-running family company founded by a former professional parachutist that makes pro-level ski-jumping, rowing and running gear. However, due to the COVID-19 pandemic, they have added an additional product to their line: masks. Show your support for Slovenia with one of their fun and colourful masks for kids or adults. Price: from €4.50. Buy: https://www.dalisport.com/shop-1
Natural Slovenian Creams, Scents and Soaps
Nona Luisa handmakes cosmetic and health products, with a philosophy of eco-friendliness in the beautiful Brda area. Selling a range of products from soap bars to bath bombs, all products are made in small batches, with carefully selected ingredients and minimal packaging. Price: Face creams start at €2.50. Buy: https://nonaluisa.com/home/shop/?lang=en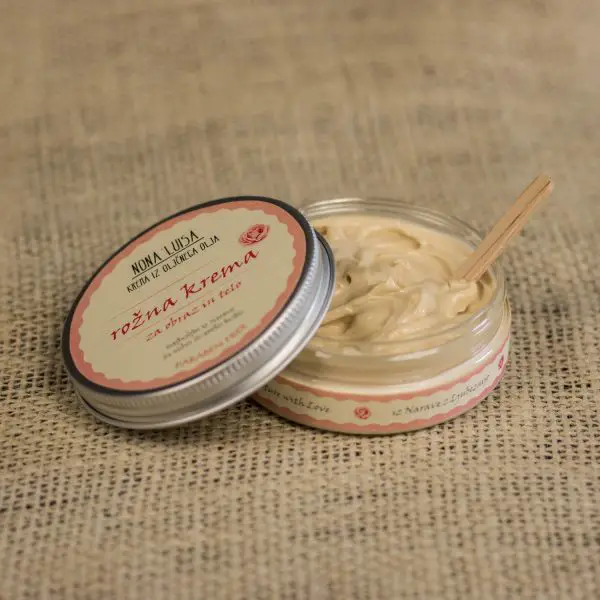 Environmental-friendly Slovenian Cosmetics
Madres is a Slovenian company that makes cosmetics, oils and deodorants, using only natural food-quality ingredients and are vegan, biodegradable, free of harmful chemicals and bear the 'cruelty free' label. Price: travel-size oils start at €10. Buy: https://madres.si/collections/vsi-izdelki

Slovenian Cheese
Like most European countries, Slovenia has a long history of cheese-making. Pustotnik Farm offers one of the best selections of Slovenian cheeses, both young and mature, made from cows', goats' and sheep milk. They also sell other delicious dairy products including whey, yogurt and butter. Price: from €3. Buy: https://www.kmetijapustotnik.si/en/products/

Slovenian Craft Beer
The craft-beer scene in Slovenia has exploded over the last decade, and Slovenia now has over 100 microbreweries making top stuff, such as Human Fish, Tektonic and Lobik. With far too many options to discuss here, your best bet for getting the finest amber nectar is to head to one of Ljubljana's speciality craft beer shops where the knowledgeable staff can advise you on buying an interesting brew or two. They deliver too. Price: €3 and up. Buy: Visit Primoz (http://pr-primozu.si/ ) or Craft Room (https://craftroom.si/en/ )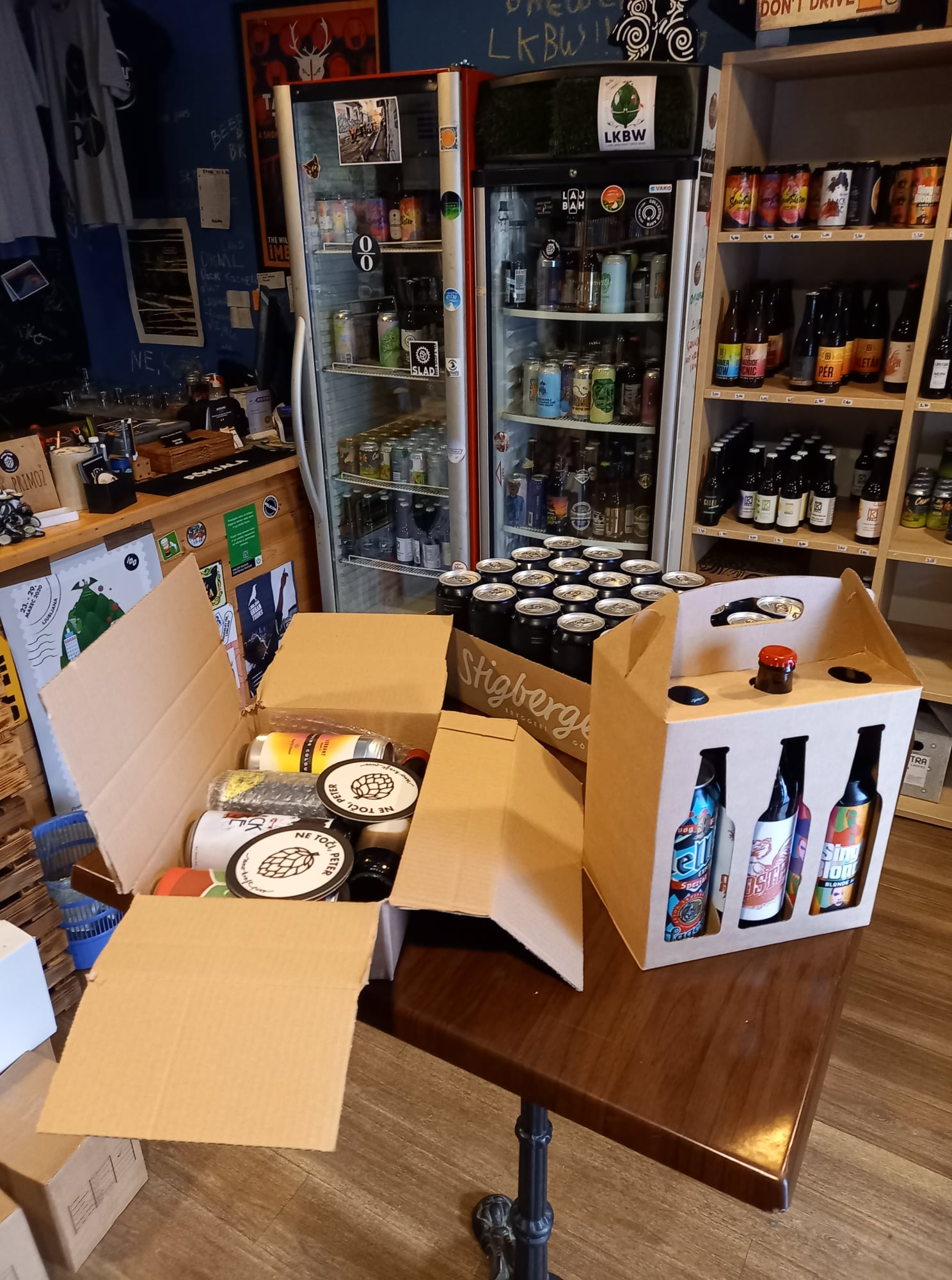 €25 or under
Slovenia-inspired Apparel
BREG Design is a new Slovenia-inspired t-shirt and apparel company that makes Slovenia designs that are different. Though there's no arguing that Slovenia is a beautiful country, much of Slovenia's merchandise is cliché and overly-cute. BREG is the antidote to that, making original artwork based on Slovenian culture, cuisine and language that avoids the sickly-sweet stereotype. The latest design is the TR3 Ljubljana shirt, that celebrates the 'brutal beauty' of Slovenia's TR3 tower block. Each design is available on various garments, in several colours, and ships worldwide. Price: from €25. Buy: www.BregDesign.com
A Slovenian-made Backpack
Created by Slovenian sisters Dominika and Katarina Bučar, the BOO brand started with a simple drawstring backpack, back in 2015. Their popular line now includes handbags, bum bags, t-shirts and tops – all made in small batches in Slovenia. With complete focus on style, quality and an eco-friendly ethic, BOO offers a lovely range of gifts for women. Price: Microbags start at €25. Buy: https://www.boopacks.com/collections/all-products

Slovenian Non-alcoholic Gin
As the global gin-market has exploded in the last 10 years, we are now seeing an interesting move into non-alcoholic spirits. Slovenian distiller Vera Spirits are based on Slovenia's Adriatic coastline and use botanicals from the area and spring water from the Julian Alps to create their range of non-alcoholic spirits. An ideal gift for gin-lovers who don't want the hangover. Price: bottles start at €23.90. Buy: https://veraspirits.com/collections/gin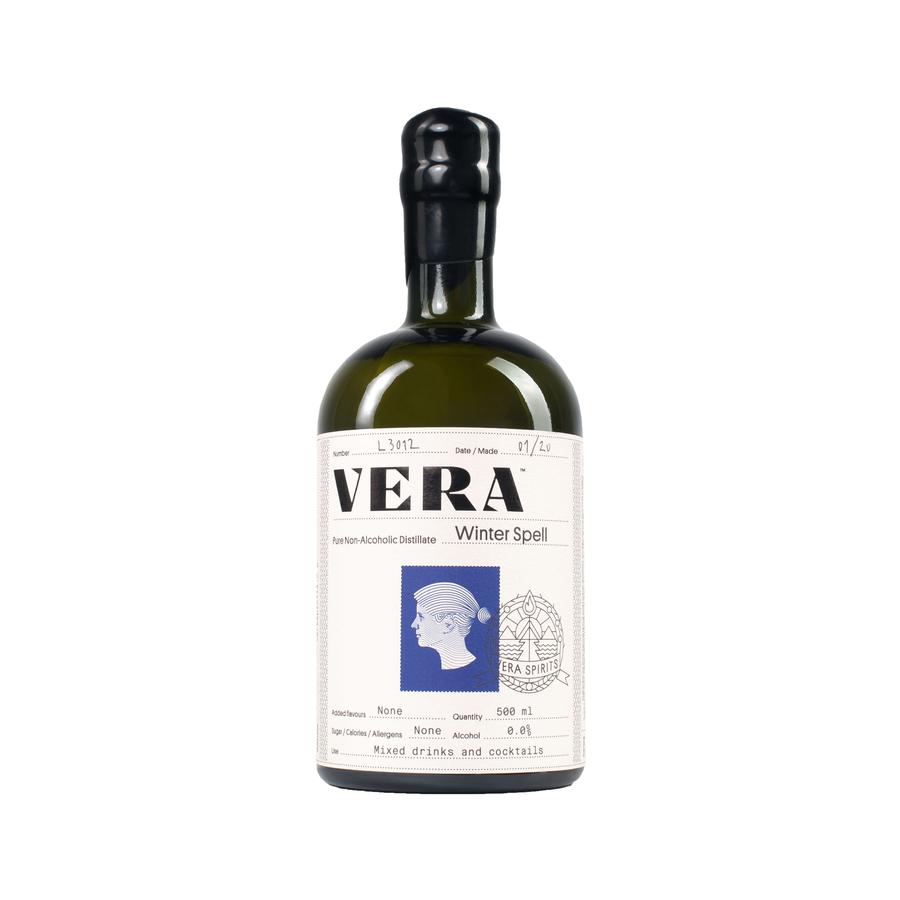 Speciality Slovenian Coffee
Speciality coffee has long-since arrived in Slovenia and there is now no shortage of great places to buy your bean-flavoured black stuff. At Crno Zrno café, Slovenia's best-known Columbian - Alexander Nino Ruiz - imports beans from his homeland to Slovenia where he roasts them and serves it up at his café in Ljubljana. Fans of interesting, delicious and complex coffee flavours will love his bags of brilliant beans. Price: starting from €11.50. Buy: https://www.crnozrno.com/trgovina/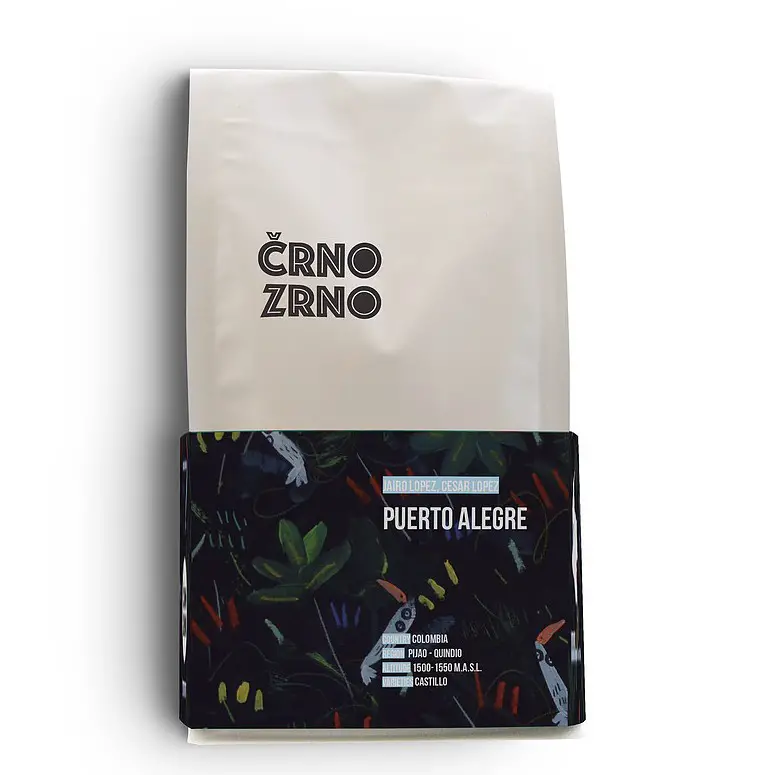 A Slovenian Mini-Adventure Game
Mini-adventures make sight-seeing games based on Slovenian (and other locations). Each adventure will take you on a journey to explore the sights of each place, whilst hunting for magical items and finding and solving clues. These are a lovely way to engage children, families and friends, by solving a quest and digging deeper into locations such as Koper, Kamnik and Kranj. Price: €25. Buy: https://www.strideandseekminiadventures.com/buy-mini-adventures
Slovenology – the book
Penned by Slovenia's celebrity American – Noah Charney – Slovenology is an excellent read for anyone with an interest in Slovenia. Part autobiographical, part travelogue, part academic, this brilliant book explores many aspects of Slovene culture, from marriage to movies and is a must-read for anyone living in or loving Slovenia. Price: €19. Buy: https://www.slovenology.co.uk/buy-the-books
The Slovenia Book
'The Slovenia' are a Slovene publishing house who produce a steady stream of quality books about Slovenia but their flagship tome remains: 'The Slovenia Book: Top 100 Destinations'. Now in its 3rd edition, it features detailed descriptions and beautiful pictures of the best Slovenia has to offer, along with interesting interviews with renowned Slovenian characters. This is a great gift for Slovene-fans, serving as both an inspirational coffee-table book, as well as a practical travel guide. Price: €19. Buy: https://the-slovenia.com/product/the-slovenia-book-top-100-destinations-3rd-edition-2/

Handmade Slovenia Leather Bags
Gloria Bags is a one-woman show who makes beautiful, one-off, high-quality handmade leather bags and accessories. A Slovene artist, based just outside of Ljubljana, she personally designs and makes every item, using leather supplied from vendors who treat animals humanely and use them for food purposes and not just for leather. Price: zip purses from €20; bags from €35. Buy: https://www.gloriabags.com/shop
Under €50
Access to the world's greatest farmers' market
For foodies and anyone interested in supporting local food production, a subscription to Cultisan – 'the world's greatest farmers' market in the palm of your hand' is a great gift. Though not exclusively selling Slovene produce, there are many made-in-Slovenia products featured and the CEO and Founder – Jason Hartley – is a long-time Slovenaphile based here in Slovenia. A subscription will get you access to their exclusive online farmers' market, with top-quality and rare food items bought direct from the farmers and makers, all curated by the Cultisan team and celebrity chefs, shipped to your door for free. Price: Taster Subscriptions start at £25 (€28). Buy: https://cultisan.com/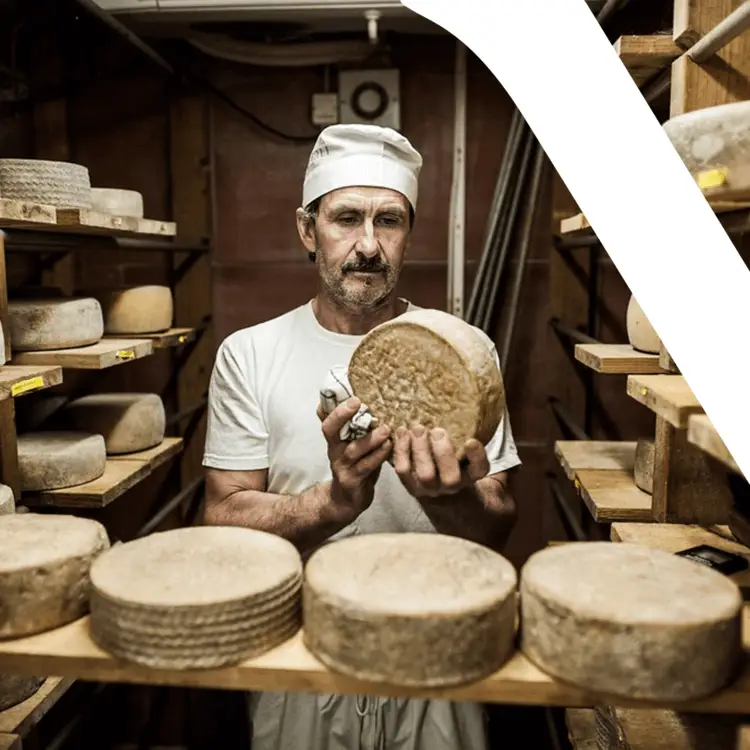 Slovenian Alcoholic Gin
If you're looking for some ABV with your G&T, then consider a bottle of Broken Bones Gin. They offer a range of gin varieties, all made in Slovenia using Slovene botanicals such as rose-hip and linden flower. Broken Bones have won several prizes for their gins so a bottle of this Slovene spirit will be warmly received by any lover of a good tipple. Price: from €34.95. Buy: https://www.brokenbones.si/shop/gin
A Good Luck Slovenian Fairie
Handmade by a Slovene mother-daughter team, Rozinka make fairies, wooden mushrooms, floral headbands, decorations and jewellery at their small workshop in Slovenia. The duo have been crafting their creations for 20 years, which make an ideal gift for lovers of cuteness. Price: from €27 Buy: http://www.rozinka.com/
Slovenian Scenery: prints, pictures and posters
Ian Middleton is an English photographer based in Slovenia. His work includes incredible shots of Slovenia's lakes, coastline, mountains and marshes. One of his beautiful prints is an ideal gift for anyone who loves and lusts after Slovenia's gorgeous landscape. Price: Posters start at €28. Buy: https://ianmiddletonphotography.com/photo-galleries/standard-photo-galleries/photos-of-slovenia-standard-galleries/
Under €100
Coffee Roasting Course in Ljubljana
In addition to offering their own brand of coffee from their café in Ljubljana, R&B offers a coffee-roasting course where they take you on the journey from 'green to roasted bean'. This is the perfect experience for coffee lovers who want to learn more about how quality coffee is made. Price: €60 for 2 hour course. Buy: https://www.rb-cafe.com/store/coffee-roasting-course/introduction-to-roasting-class/
Under €200
Forge your own Slovenian Blade
Slovene blacksmith Emberborn runs courses where together, you'll design and make a beautiful and completely unique knife. The entire experience takes around 8 hours and includes lunch and coffee at his forge in Cerknica. This is a fantastic gift experience that will leave you with a beautiful Slovenian 'knife for life'. Check the Emberborn Instagram feed (https://www.instagram.com/emberborn_blades/ ) to sharpen your interest in these truly beautiful blades. Price: €160 for one person, dropping to €120pp if three people attend. Buy: http://emberborn.si/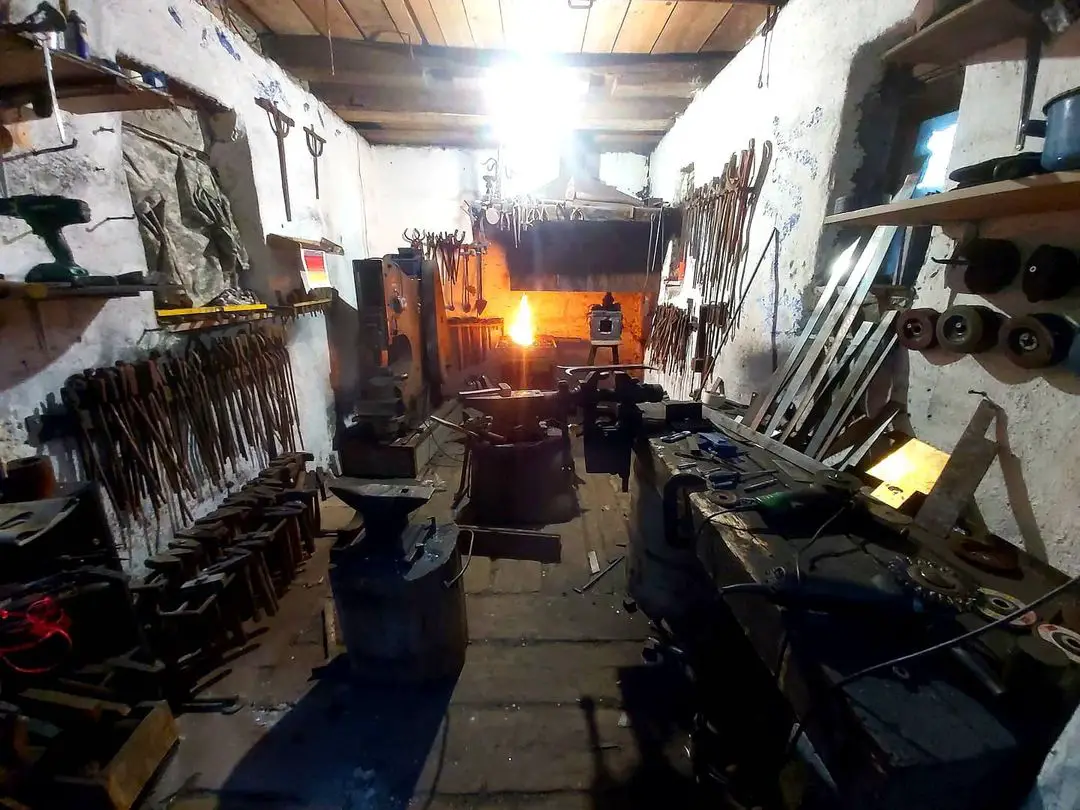 Latte Art Workshop in Slovenia
The Mariposa Coffee Roasters offer several coffee-themed workshops including one on Latte Art. This is a brilliant and unusual gift for latte-lovers where you'll be schooled in the finer points of the process including how to create contrast and symmetry, and how to perfect your 'microfoam'. Price: €120. Buy: https://mariposacoffeeroasters.si/en/product/latte-art-workshop/


Over €300
A Slovenian Bike
The legendary Ljubljana bike brand – Rog – has returned and is producing several redesigned variations of their most-famous model: The Rog Pony. The fact that hundreds of original Rog bikes are still being ridden around Slovenia (despite the original factory closing in 1991) is testament to the build-quality of the Rog brand so if you want some true two-wheel Slovenian style – get yourself one of these new models. Price: starting €329. Buy: https://rogbikes.com/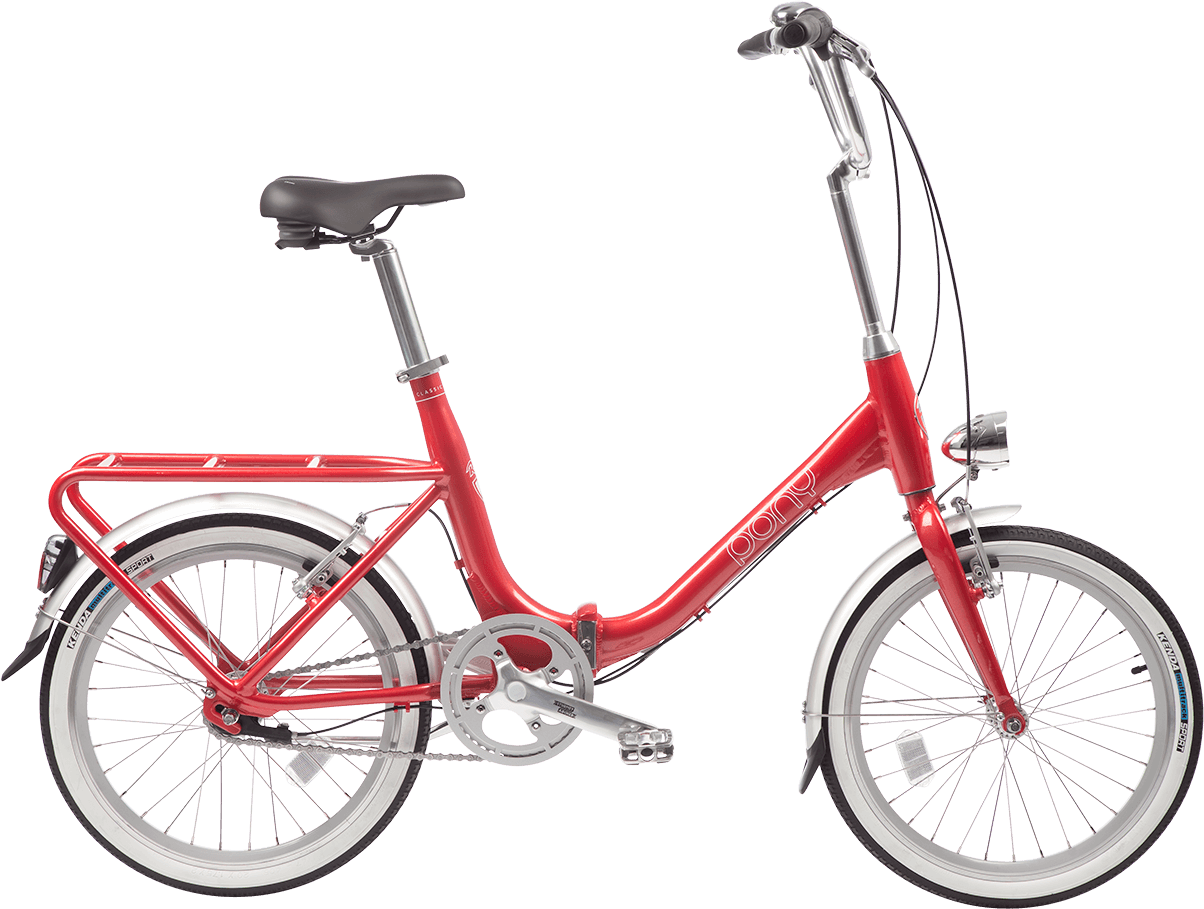 A Slovenian Snowboard
Who knew that Slovenia had one of the most interesting and unique snowboard-makers around? Moonchild make beautiful, handmade snowboards and splitboards, in highly unusual shapes. With some very experimental one-off designs as well as more standard production models, you get a uniquely Slovene snowboard when you purchase a Moonchild. Price: starting at €399. Buy It: https://www.moonchildsnowboards.com/

Sam Baldwin is the creator of BregDesign.com: Slovenia-inspired t-shirts, and owner of GrowMyStartup [https://GrowMyStartup.Business] consultancy.