A wedding is a joyous, special occasion, marking a very important milestone in a person's life, and getting married at a beautiful location makes the ceremony even more memorable, and Lake Bled will certainly achieves that.
Couples from all over the country, and the world, have been getting hitched at this Alpine gem for centuries. While the famous glacial lake with its fantastic mountainous backdrop is certainly breath-taking, the magical appeal of Lake Bled also lies in its remarkably unique wedding venues. 
1,000 years of perfectly preserved tradition
Guarding Bled from above is the oldest castle in Slovenia. Perched atop a 130-metre cliff overlooking the lake, this millennia-old venue doesn't only offer spectacular views, it boasts an exceptionally preserved medieval interior. Civil ceremonies take place in the Knight's Hall while the stunning gothic is where church weddings are held, like they were hundreds of years ago. Couples can even get their marriage certificates printed at the castle's ancient printing works and sip on high-end wine from the renowned wine cellar. Weddings at Bled Castle are truly fit for royalty.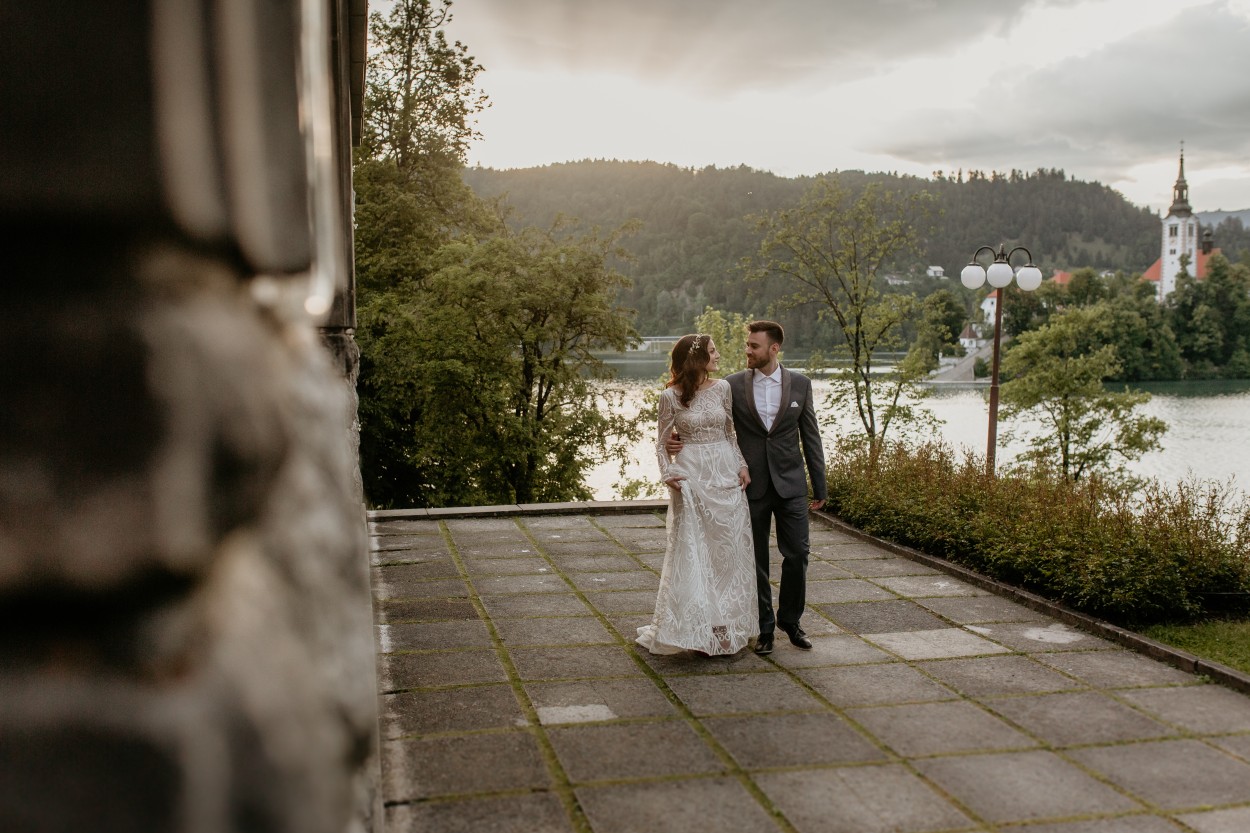 Presidential elegance on the shores of Lake Bled
Today, Vila Bled is a gorgeous hotel, but it used to serve as a favoured summer residence of Yugoslavia's President Tito. This luxurious mansion hosted famous dignitaries like Nikita Khrushchev, King Hussein, and Indira Gandhi, along with celebrities like Elizabeth Taylor and Richard Burton. Wondering around Vila Bled, one can feel the historical importance of the place resonate in the marvellous marble designs of its grand interior, furnished with elegant mid-century furniture. Newly-weds can stroll around the Vila's giant private garden with a clear view of the Bled Island.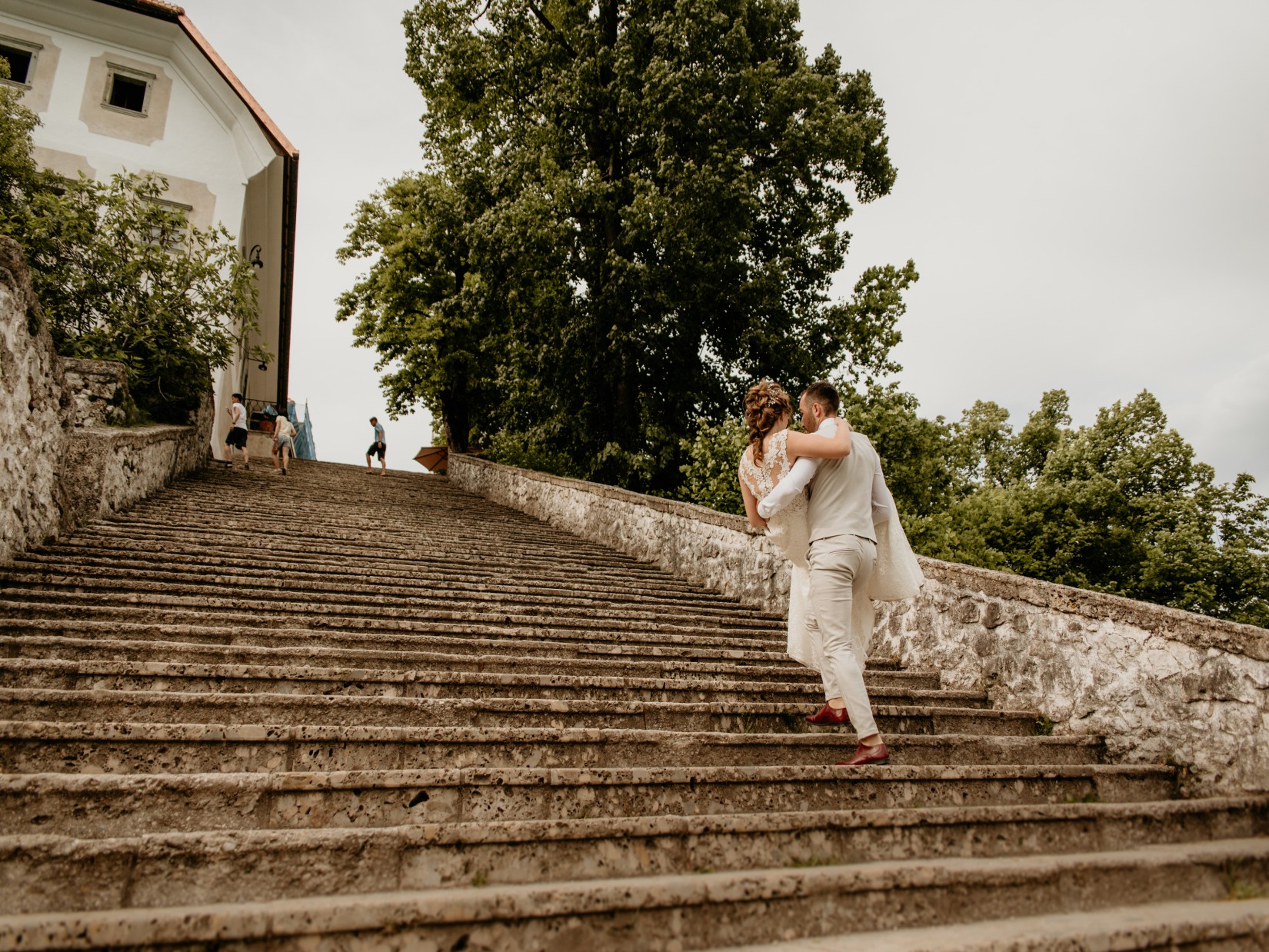 The enchanting wedding venue in the middle of a lake
Bled Island is the only island in Slovenia. Steeped in legend, this wonderful islet holds many secrets, including the very origins of Lake Bled. Its spiritual significance dates back to pagan times when a temple to the goddess fertility was built on the same spot where the old church stands today. Traditionally, the wedding couple arrives on the island by pletna, the old 'alpine gondola' boat. The groom then carries the bride up the 99 steps up to the church where a very special bell has to be rung three times for wishes to come true. Besides the island's powerful spirit of positivity, the view of its picturesque surroundings makes wedding photos beautiful beyond compare.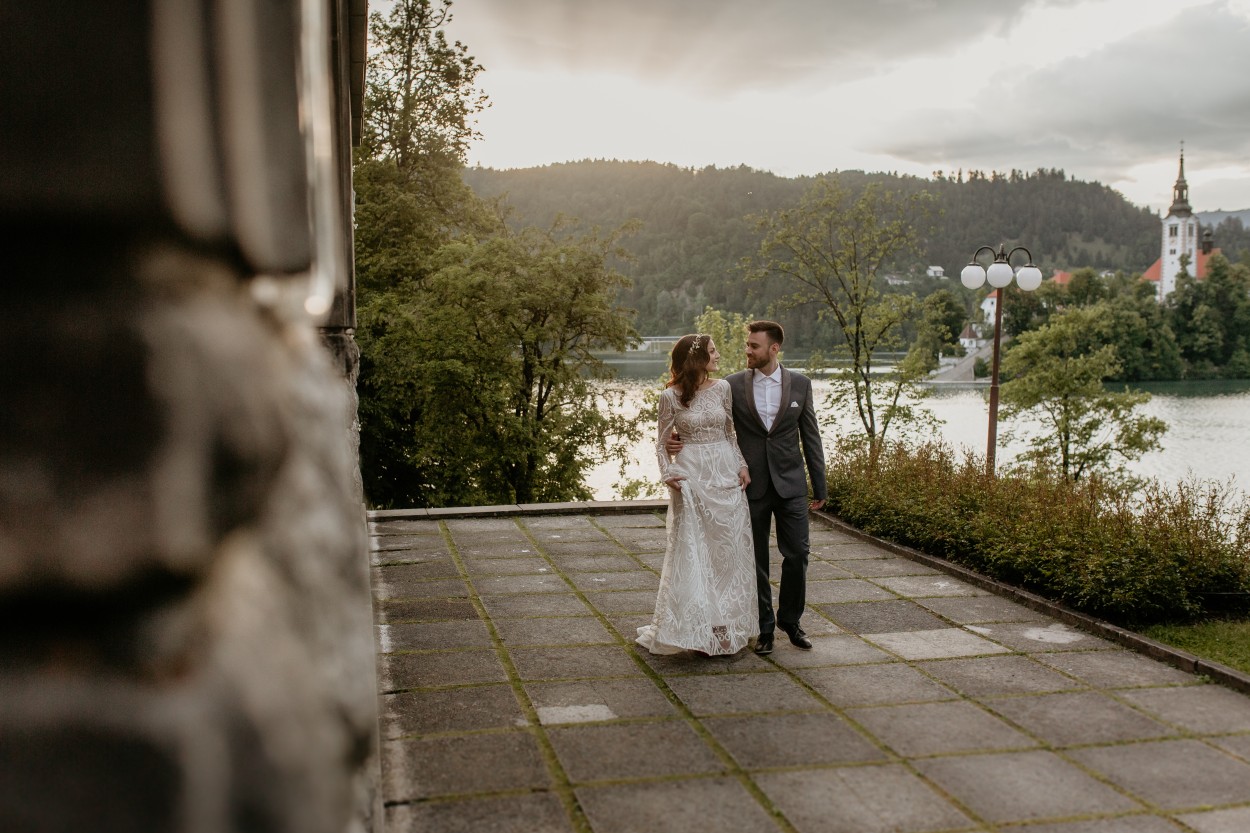 A prestigious hotel with an idyllic location
Grand Hotel Toplice is among Slovenia's most romantic wedding venues. It was built on top of a thermal spring with medicinal properties a hundred years ago. Every aspect of this stunning place says exclusiveness. Couples choose this venue for its supremely luxurious ambience that comes with the hotel's chic interior, amazing culinary delights prepared by top chefs, high-class service, and above all the magnificent views of Lake Bled, its castle, island and tranquil splendour of their natural settings.