Slovenian gastronomy is having a moment, although – in all truth – this moment has been going on for some time and the attention is only going to increase in the years ahead. Let's date the start of this to Ana Roš (of Hiša Franko) being the focus of one episode of Netflix Chef's Table in 2016, alongside such names as Massimo Bottura, Grant Achatz, Alex Atala, Albert Adrià, Christina Tosi and Magnus Nilsson. Or perhaps to 2017, when she was declared The Best Female Chef in the World.
Then in 2018 there was the naming of Slovenia as a European Region of Gastronomy for 2021, which only stepped up the official promotional efforts (like last month's November Gourmet in Ljubljana) and international attention, with Gault&Millau launching their Slovenian guide in 2018, and Michelin inspectors currently filing their reports. So it's a good time to get into Slovenian food (and wine and beer) and learn more about what's making it a must-visit destination among the world's gourmets, gourmands and foodies.
One place you can do this is at Landerik, in Ljubljana's Old Town, where the young chef is Izidor Kržišnik, a protégé of Igor Jagodic, the acclaimed head chef of Strelec, one of only six restaurants in the country that received a full four toques from Gault&Millau. And that's not all, as Kržišnik also did time in the kitchen of Mirazur, the French restaurant with three Michelin stars that was named the world's best earlier this year.
At Landerik Kržišnik and his team apply the lessons learned from these temples to gastronomy, while offering a less formal experience in a more relaxed setting. Here you'll find traditional ingredients – with pretty much everything but the sugar locally sourced – and traditional forms, but not necessarily the standard ingredients in the standard forms. So yes, there's a klobasa, but it's made of brancin (sea bass).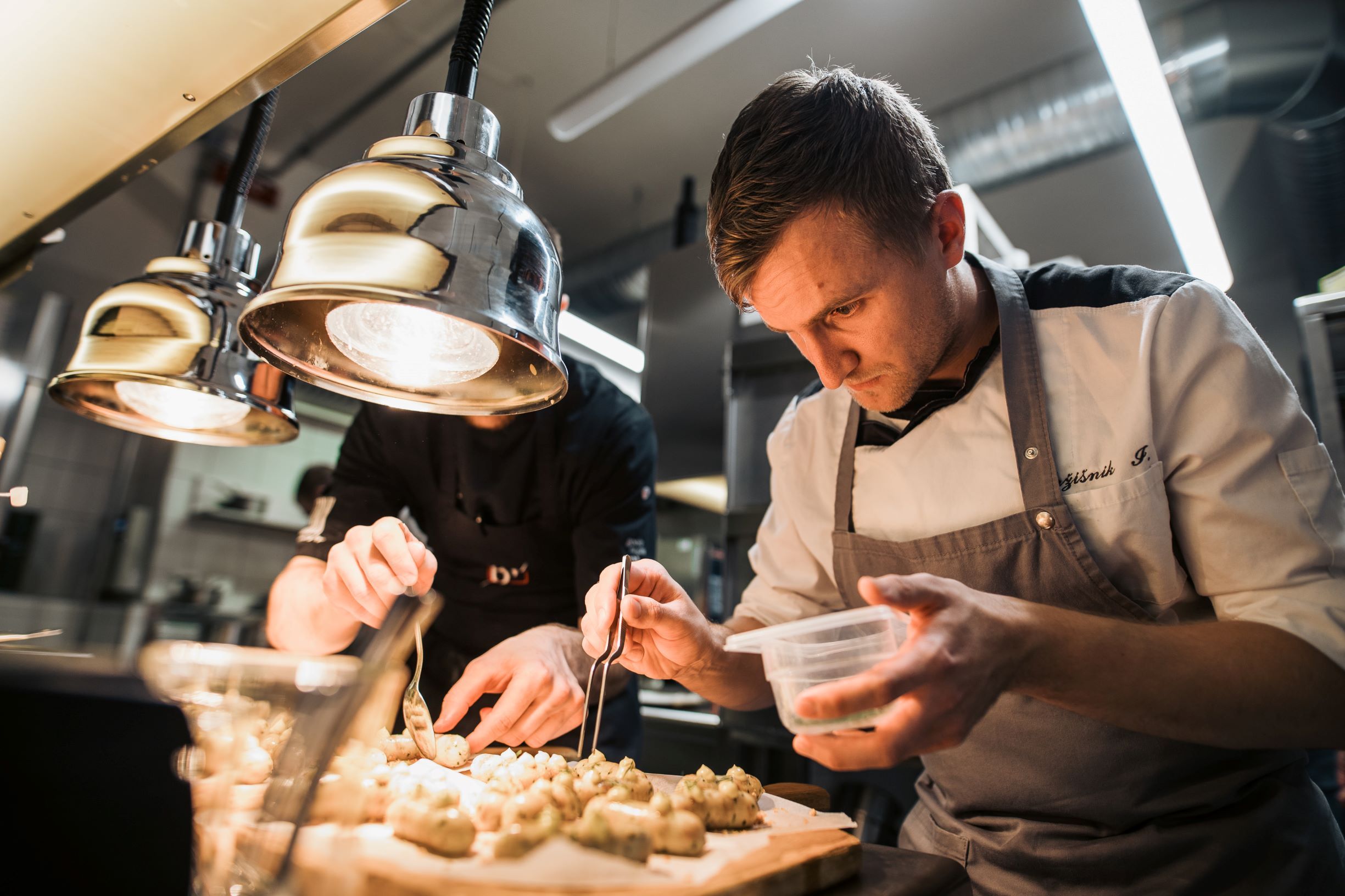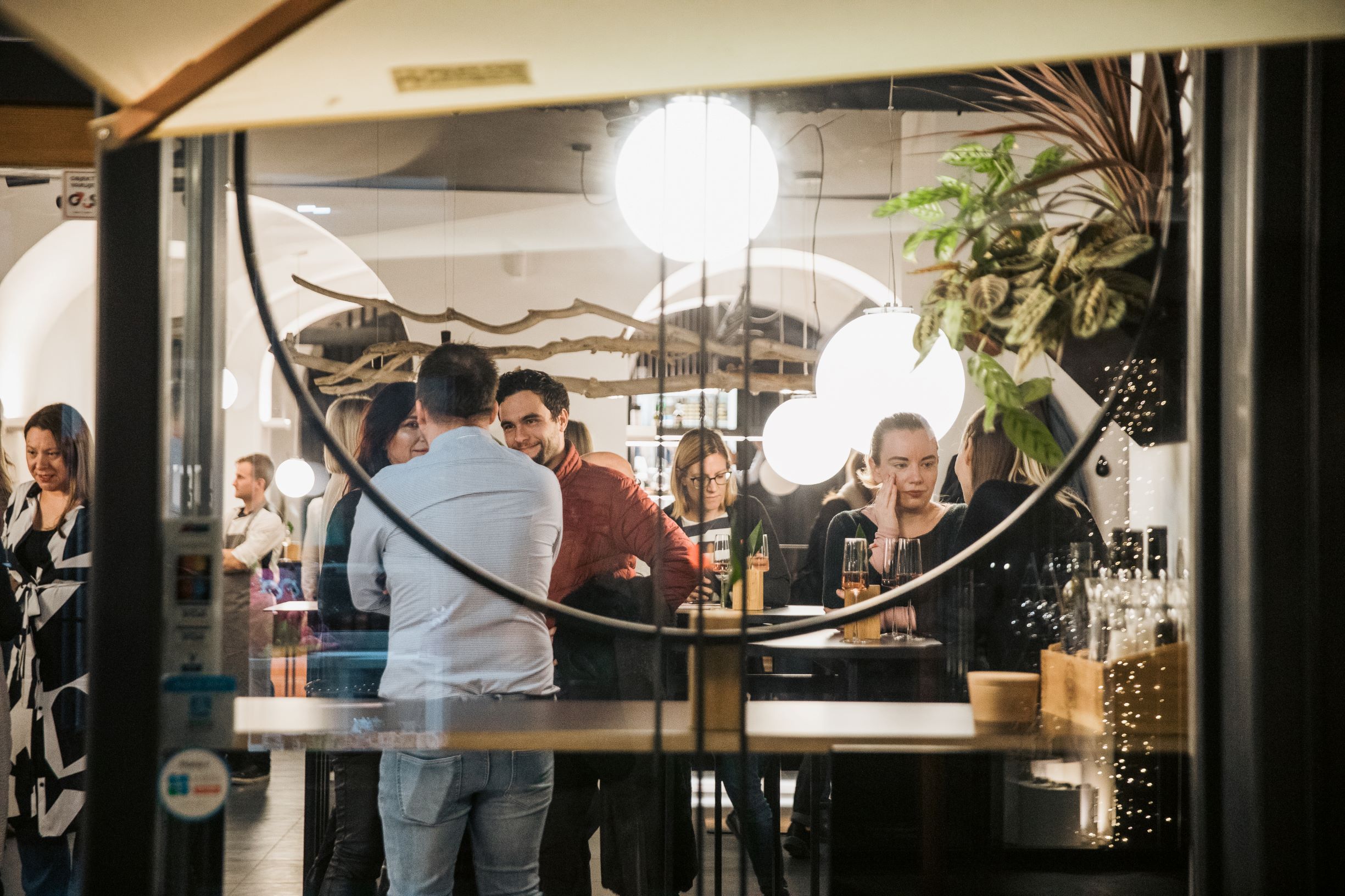 That said, the place stays close to the classics in many respects, such as the signature dish of beef cheeks, corn polenta, carrot salad with horseradish, or the ravioli with Tolmin cheese, or veal liver, potato puree with brown butter, roasted onion and fried onion, or šmorn – a classic dessert that's a fluffy, shredded pancake.
As noted above, everything is made with local ingredients, including the drinks, and the dishes on offer enable to go as deep as you want into Slovenian cuisine, and stray as far off the path of the usual as you'd like, with dishes that both the gourmet and casual diner can appreciate.
Landerik is open from 08:00 to 23:00 Monday to Thursday and Sunday, and until 00:00 on Fridays and Saturdays, and thus can be use for breakfast, brunch, lunch, dinner and supper, with both set and a la carte menus that are a joy to explore and can be found here. What's more, the location at Stari trg 11, in the heart of the Old Town, is an experience itself, on a medieval street and a short walk to the river or up to the Castle on one of the more scenic and quieter paths that are hidden away here.
While a trip is recommended any time – I've been there twice and look forward to a third run – one date to mark is December 17, 2019. This is when Izidor Kržišnik's mentor, Igor Jagodic, will come down from the Castle and enter the kitchen of Landerik. Here the two chefs and their team will prepare special six-course gourmet menu, for which reservations are already open (more details here). For Landerik in general, can book a table and take a look at the menu here.