STA, 1 August 2019 - TrNOVfest, the successor to the Trnfest annual summer festival in Ljubljana's Trnovo borough, will open on Thursday with concerts by the bands Hamo & Tribute to Love and Buržuazija, followed up by shows every evening until the end of August.
The popular festival open-air venue in Karunova Street will also notably see performances by Rambo Amadeus, Zabranjeno Pušenje, Noctiferia, Nipke and N'toko, Soul Fingers and Zaklonišče Prepeva, among others.
The 28th festival, marking the 99th anniversary of the Trnovo Culture Centre, which hosts the festival, will conclude on 31 August with concerts by Tabu and Traffic Religion.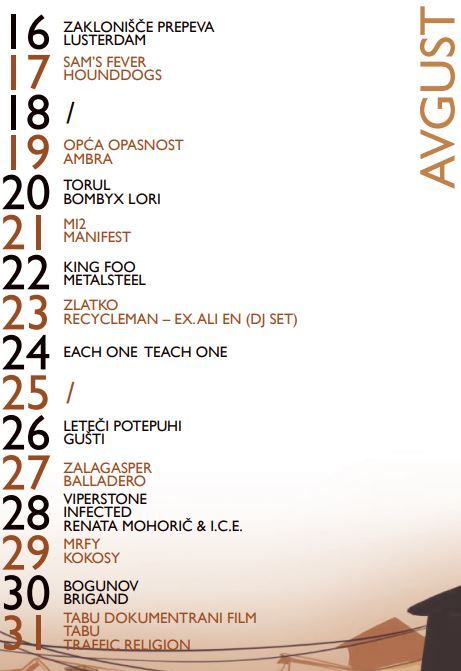 In addition to getting a new name, what is also new about the festival, which used to be free of charge, is tickets, costing five euros.
Iztok Kurnik told the STA on behalf of the organisers that they wanted to offer a diverse programme and explained that payable tickets had been introduced in order to cover the security costs.
Unlike the previous years, the festival will not come to a close with the traditional street festival Emonska Promenada at the end of August.
The 19th Emonska Promenada will have a different concept and take place in a different location, on the Shoemakers' Bridge in the centre of Ljubljana. It will be held between 22 and 24 August.
TrNOVfest's schedule is perhaps best seen on the related Facebook events page, but can also be found on the official website and this PDF