July 16, 2019
Summer street festivals are not only a feature of the capital, but take place in other parts of the country as well.
In its 17 years of existence the Littoral Street Festival has hosted around 800 street performers and puppeteers from some 40 different countries, and among a variety of shows we will this year see also some of the earliest, Commedia dell'arte originating puppet characters such as Mascarredas, Harlequin and Colobina, Pulcinella and a Slovenian version of the character, Pavliha.
The festival will last till the end of August and will feature shows along the main promenade path of Koper/Capodistria every Thursday, Friday and Saturday.
Thursday shows take place at Hlavaty Park, Friday shows at Ukmar Square and Saturday shows on the corner of the Hlavaty Park and Semedela promenade. In case of rain, shows will move under the roof of Taverna.
For information on shows, please visit: https://www.mclu.info/puf
PUF started as a puppet street festival and later extended its programme into other fields of performative arts.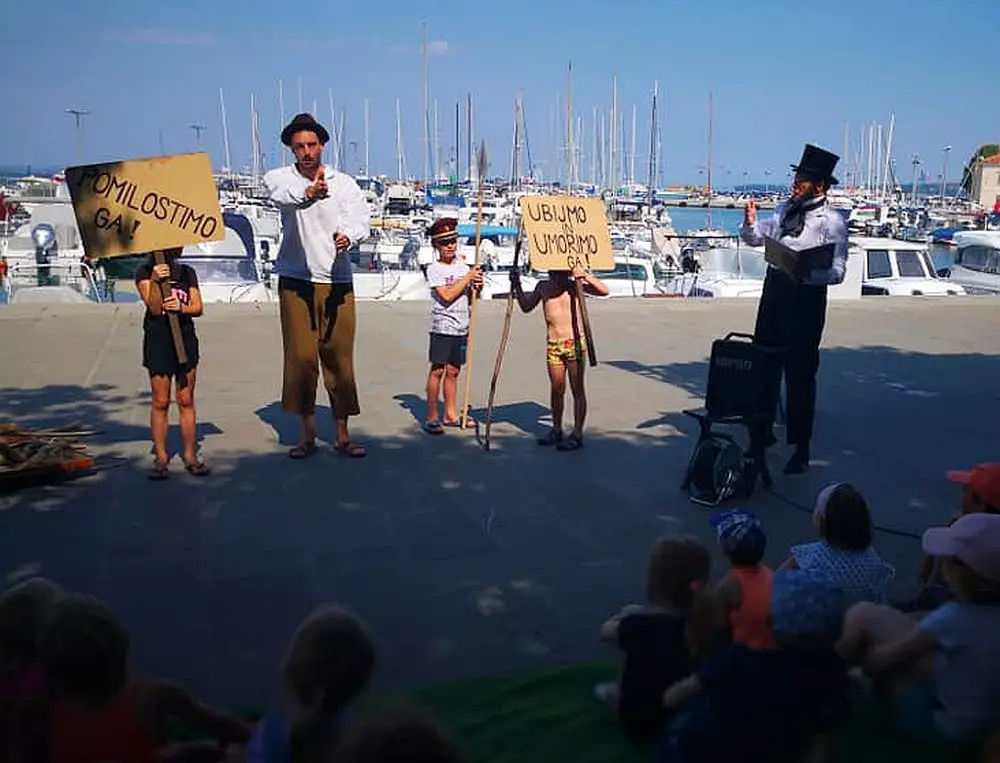 In the last week of the festival from August 26 to 30 PUF will move to the villages in the outskirts of Koper/Capodistria in Slovenian Istria: Sokoliči, Hrvoji, Gračišče and Truški.
The grand finale of the festival will take place in Koper on August 30 with Etno HistEria concert, which will then move to Snežnik Castle as Floating Castle festival, which will only last for one day this year.