According to organisers, the festival will open with "eight seasons" as the Salzburg Chamber Orchestra will play Vivaldi's Four Seasons, Concerto for flute, strings and basso continuo in G Major and Astor Piazzolla's Four Seasons of Buenos Aires.
After the opening night at Tartini's Square, the Koehne Quartet will take over the baton at the Franciscan Monastery in Piran on 22 August.
Another highlight will be a concert performed by I Solisti Veneti that will feature the chamber orchestra playing Tartini's violin at the St. George's Cathedral on 30 August.
In addition to concerts, the festival will feature a recorder masterclass with Stefano Bagliano.
The Tartini Festival is dedicated to Giuseppe Tartini (1692-1770) and features concerts of chamber music by the Piran-born baroque composer and violinist as well as other greats of classical composition and contemporary artists inspired by Tartini.
Tartini wrote around 130 concertos and more than 170 sonatas, mostly for violin. His most famous piece is Devil's Trill Sonata.
The website of the festival, including the full program and in Slovene, English and Italian, is here, while you can see old photos of Tartini Square here.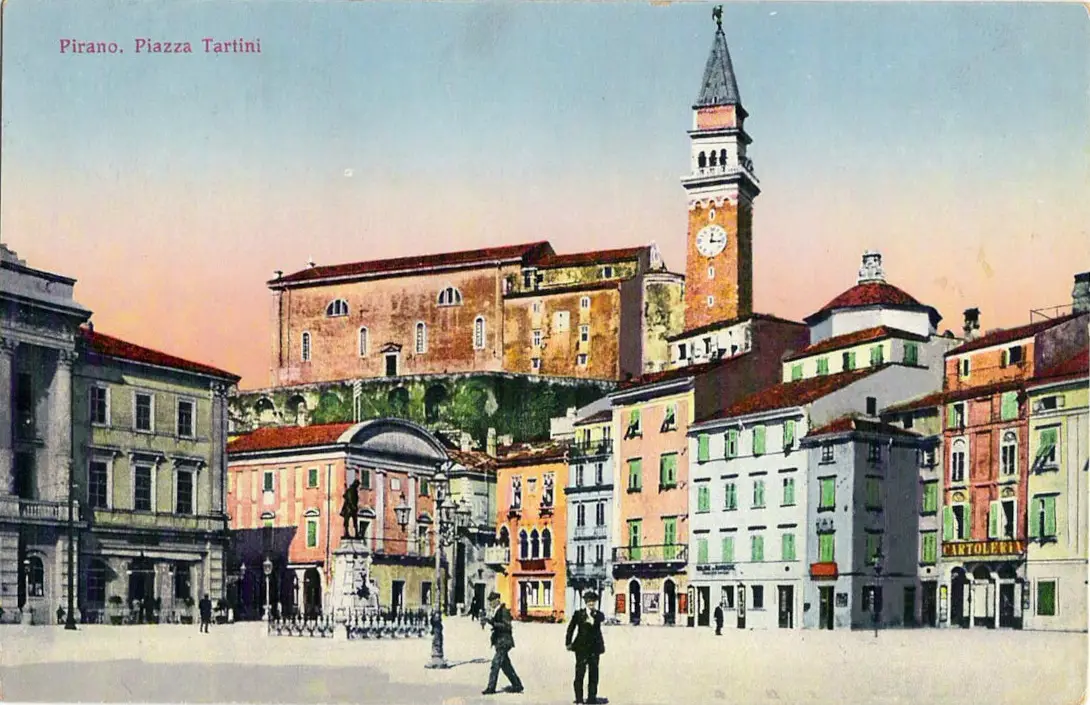 Postcard of TartinI Square, 1915