July 17, 2018
Slovenia's varied topography means that a lot of different activities and views are available to residents and visitors, and in addition to enjoying dramatic scenes of natural beauty and the great outdoors that rival those of much bigger nations, the country's small size means you can still be somewhere completely different in two hours or less.
That said, where do you begin with certain activities, especially the more challenging ones, such as climbing, if all you've been doing is hiking?
You can see of the mountaineer and photographer Marko Prezelj's work here
To that end, Bloomberg has a nice story that focuses on the alpinist Aleš Česen and his new project, the Midgard Experience, which aims to highlight another aspect of Slovenia's ever-growing tourist offering, adventure climbing, moving the tourist gaze away from Bled and Bohinj and up into the Alps, taking people off the streets of the Old Towns and up against the rock faces that dominate the land in Triglav National Park. Or, as the author, Brandon Presser, puts it:
"[Česen's] goal is twofold: first, to devise a series of technical courses that can initiate hikers into the impenetrable-seeming world of alpinism. And second, to turn his native Slovenia into the latest must-visit adventure destination—the next Iceland."
Presser, who claims to be a "beginner" climber, gives a detailed account of his adventure, including a climb of a rock face in the Kamnik Alps. It's not a luxury trip in terms of comfort and ease, but instead offers a priceless experience with regard to the views and sense of achievement gained.
Aleš doing some technical climbing. Photo: Marko Prezelj
The article also takes a short dive into "the cult of climbing that exists in Slovenia—think of it like California's branded surfing lifestyle but at 8,000 feet above sea level", with this section in particular reminding me of how much I have to learn about the country:
"The Alpine Association of Slovenia is the country's largest nongovernmental organization. An affiliate of the Olympic team, it has more than 57,000 registered members. That's roughly 2.9 percent of the nation's 2 million inhabitants. Each year the association leverages a margin of its profits, and about 29,000 volunteer hours, to maintain 10,000-plus kilometers of trails and a network of 181 bivouacs and mountain shelters. Last year it collected €21 million ($24.4 million) from guided hikes, canteen purchases, and bunk accommodations, not including the taxes and revenue from private enterprises such as Česen's".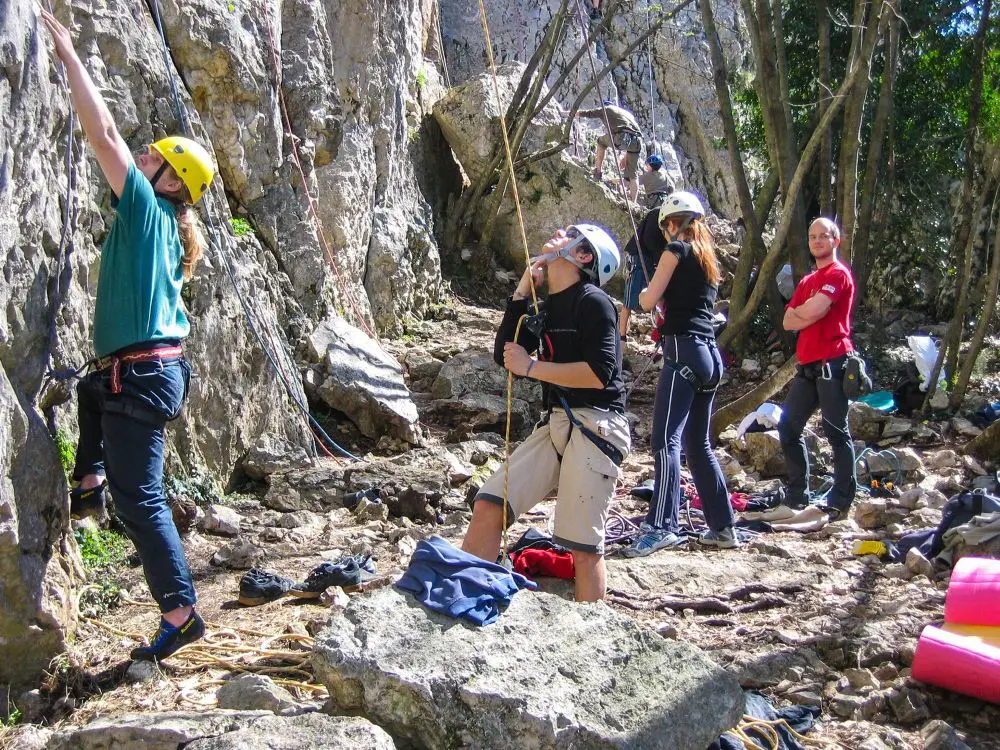 People on a sport climbing course. Photo: Marko Prezelj
You can visit Midgard Experience here to check out the first set of experiences and packages being offered, which include a six-day climbing course for 1,150 euros or six days of hiking for 1,300 euros. Those looking for something of less of a commitment will be pleased to see that the company, which opened in June 2018 – although Česen has years of experience and a deep family background in alpinism (being the son of the legendary Tomislav "Tomo" Česen) –has a number of other offers, including hiking trips and climbing the iconic Triglav.
Ice climbing is one option in winter. Photo: Marko Prezelj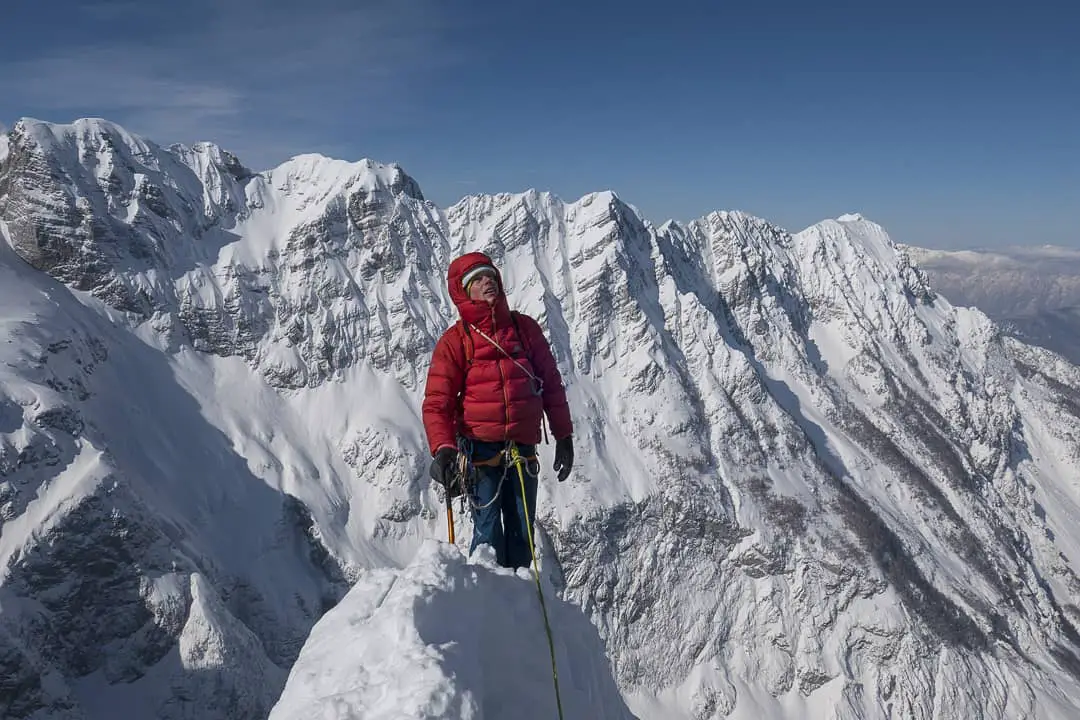 Photo: Marko Prezelj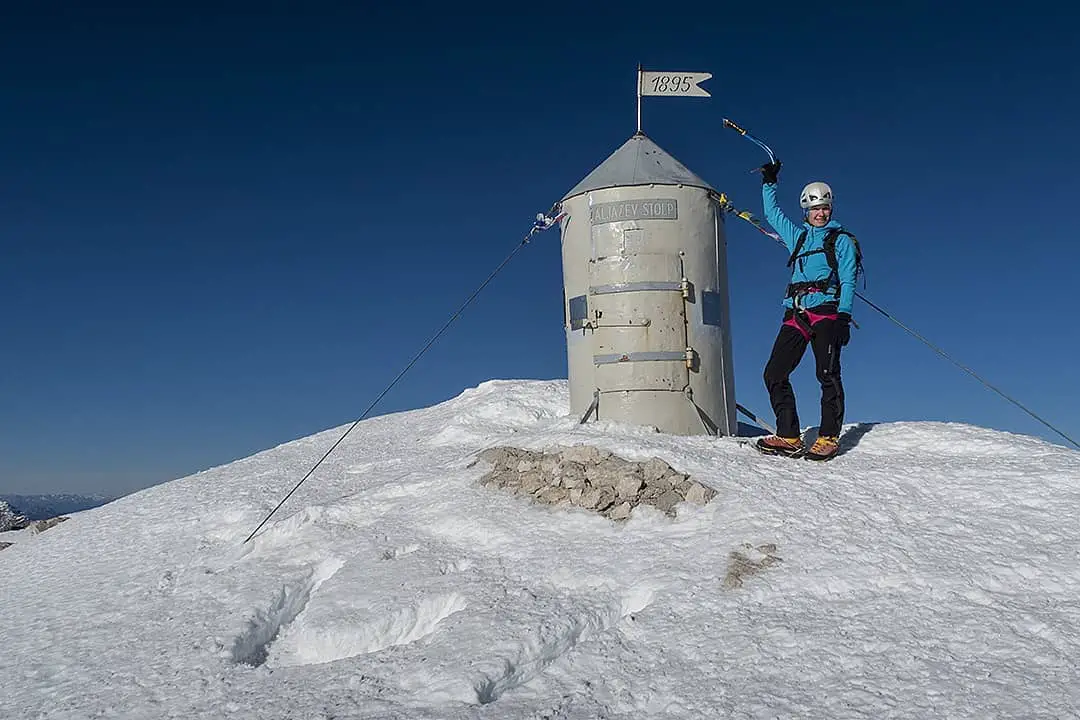 You too can reach the peak of Triglav and become a "true Slovene". Photo: Marko Prezelj
The full Bloomberg article, titled "How Hiking May Hold the Key to Slovenia's Tourism Future", is here, and in addition to the interesting story it tells there's also a great photograph of Česen climbing near Mojstrana Village, no uses of the terms "hidden gem" or "best kept secret", and a last line that describes Slovenia as a "big f---ing deal".
You can learn more about Midgard at the company's website, here.