August 8, 2019
On the second day of the Freediving Championship in Honduras the Slovenian freediver Alenka Artnik is expected to perform in the constant weight (monofin) diving discipline.
Accodring to the start list, Artnik aims to dive to 113 metres at 18:20 central European time. A successful dive to this depth would mean the third world record in only one week. Last Sunday Artnik dived to 111 metres at the Caribbean Cup, which was taking place at the same location, and only one day later the world record was raised to 112 metres by the Italian diver Alessia Zecchini.
Right after Artnik, Alessia Zecchini is planning to dive to the same depth at 18:30 CET. If both are successful, this would be the fourth time the World Record was broken or equalled in a single week.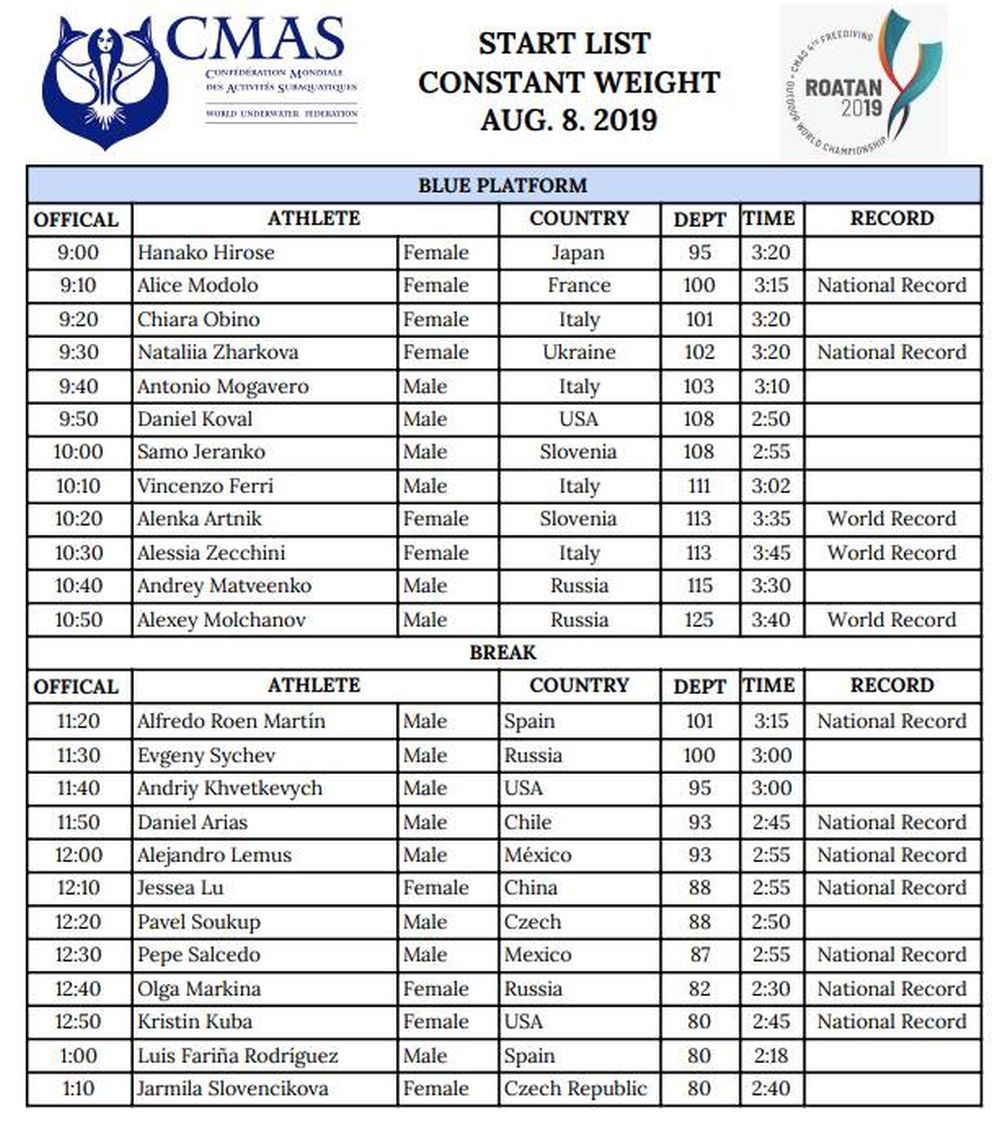 For anyone interested in following the competition live, Diveye live streaming begins at 16:55 central European time: