Ilka Štuhec was all set for another great season in 2017/18, including the Winter Olympics in PyeongChang, having won the title of World Champion last year in both alpine combined and downhill events. Expectations were especially high since, with the retirement of Tina Maze, Štuhec was obviously the next Queen of the Slopes.
Sadly, as ski fans will already know, these hopes were dashed along with the skier's knee in an accident on October 22, which is expected to keep her out of the races the whole season. Of course, you don't get to be world champion without being committed to your sport and ready to challenge any obstacle set in your path, so it's no surprise Štuhec already appears on the mend, as testified by recent her recent social media posts, which show her stretching and maintaining her strength.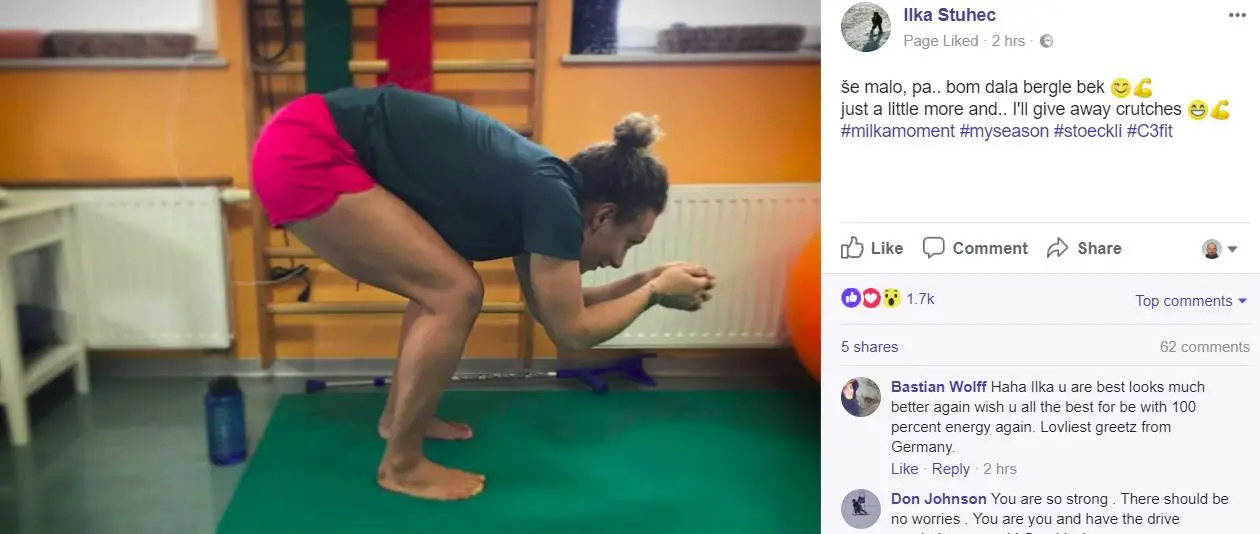 With Štuhec out, the ladies downhill skiing hopes for the season in Slovenia are resting on Ana Bucik (currently at 15 on the leader board), Tina Robnik (16), Maruša FERK (31), and Meta Hrovat (45). The next Ladies Downhill event in the FIS calendar is at Lake Louise (CAN), with the contest held on December 1 and 2.
Away from the slopes, the occasion of this story is Štuhec getting her hands on another prize, that of Best Woman's Sport's Brand in Slovenia. In receiving this she was joined by the men's winner, the basketball player Goran Dragić, and the football team NK Maribor.