The Municipality of Trbovlje was caught off guard last week when its proud online announcement of a renovated school playground was met with public criticism as one of the floor games resembled the world's most notorious political symbol.
The municipality spent about €95,000 to renovate the dilapidated elementary school yard and outdoor sport areas over the summer, and was looking forward to the first day of school when the project would be finally tested by its users.
However, the announcement of the official playground opening on the first day of school, accompanied by video footage of the newly designed schoolyard, which the city government of Trbovlje put on Facebook, was met with criticism as many netizens noted the inappropriate shape of the board game "Frustration" (človek ne jezi se) which was painted on the floor.
The municipality took the video off its Facebook page, and promised it would add some paint to solve the issue of a swastika in the schoolyard.
A number of companies already know the potential trouble the shape of the game presents, and avoid this trouble by detaching the "home" square from the ends of the cross when inserting the game into a playground.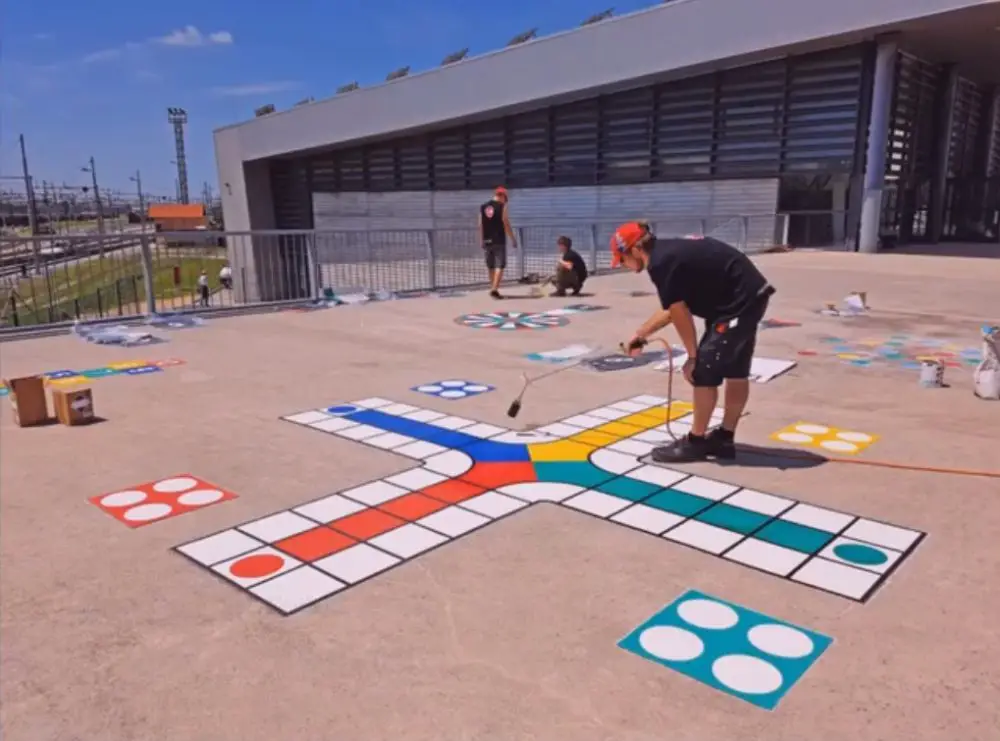 In some of the catalogues, however, the game remains offered in its more problematic configuration.