December 28, 2017
The snowline briefly descended to Ljubljana Thursday afternoon, and although not much of it was left in the streets, the situation is quite different at higher altitudes, with about 30 cm of fresh snow having fallen in the last 24 hours in lower areas such as Rateče and Kranjska Gora, and up to 85 cm in Kanin and Kredarica. Some areas at an altitude pf about 2000 metres are now covered with about three metres of poorly bonded snow, which is why the Slovenian Environment Agency (ARSO) has issued a level 4 avalanche warning, asking people to keep away from the mountains.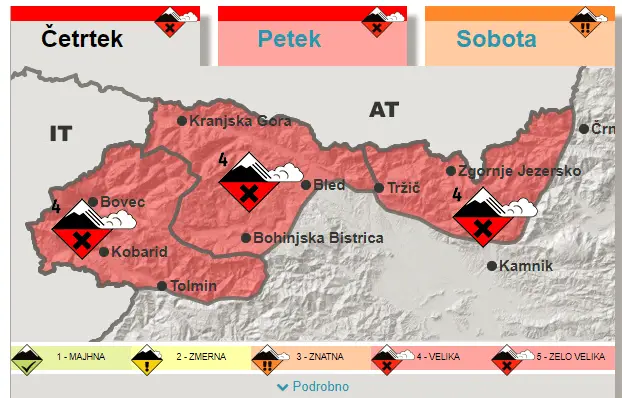 Picture: ARSO
Heavy wet snow is also causing some damage to the power infrastructure, and over Thursday a number of households lost their electricity.
Moreover, due to rain causing river levels to rise, some streets in the central Karst areas are flooded, as well as some of the lower areas along the coastal belt.
The weather is expected to dry up on Friday and warm up on Saturday. However, a new wave of precipitation is expected again on Monday, and whether it falls as rain or snow depends on the location and other conditions.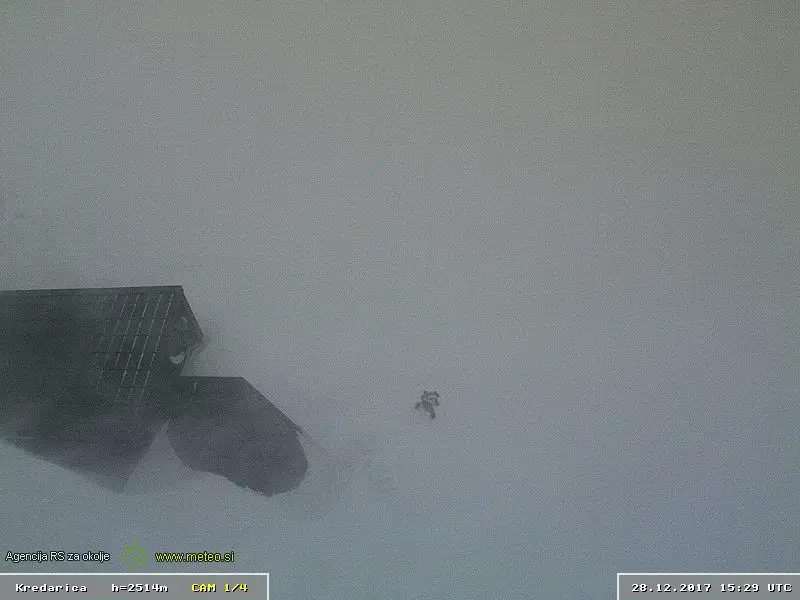 Kredarica today