Broken Bones (BB), the Ljubljana-based distillery that recently took home the title best gin in Europe have finally released their first whisky. The finally is because BB was started with the aim of making whisky, but the process takes so long that they started working on gin while the first batch was still waiting in the barrel. Now, 3 years later and the name Broken Bones already synonymous with small batch gin (available online, at the distillery the company and a few select bars and restaurants) has achieved it's first aim – to produce a top-quality whisky in Slovenia.
It's a Scottish style whisky aged in oak, first in Slovenian barrels, then finished in used bourbon oak barrels from the US. Time and this process transforms Slovenian water, barley, yeast and air Into the rich flavours of a whisky for sipping and slowly enjoying.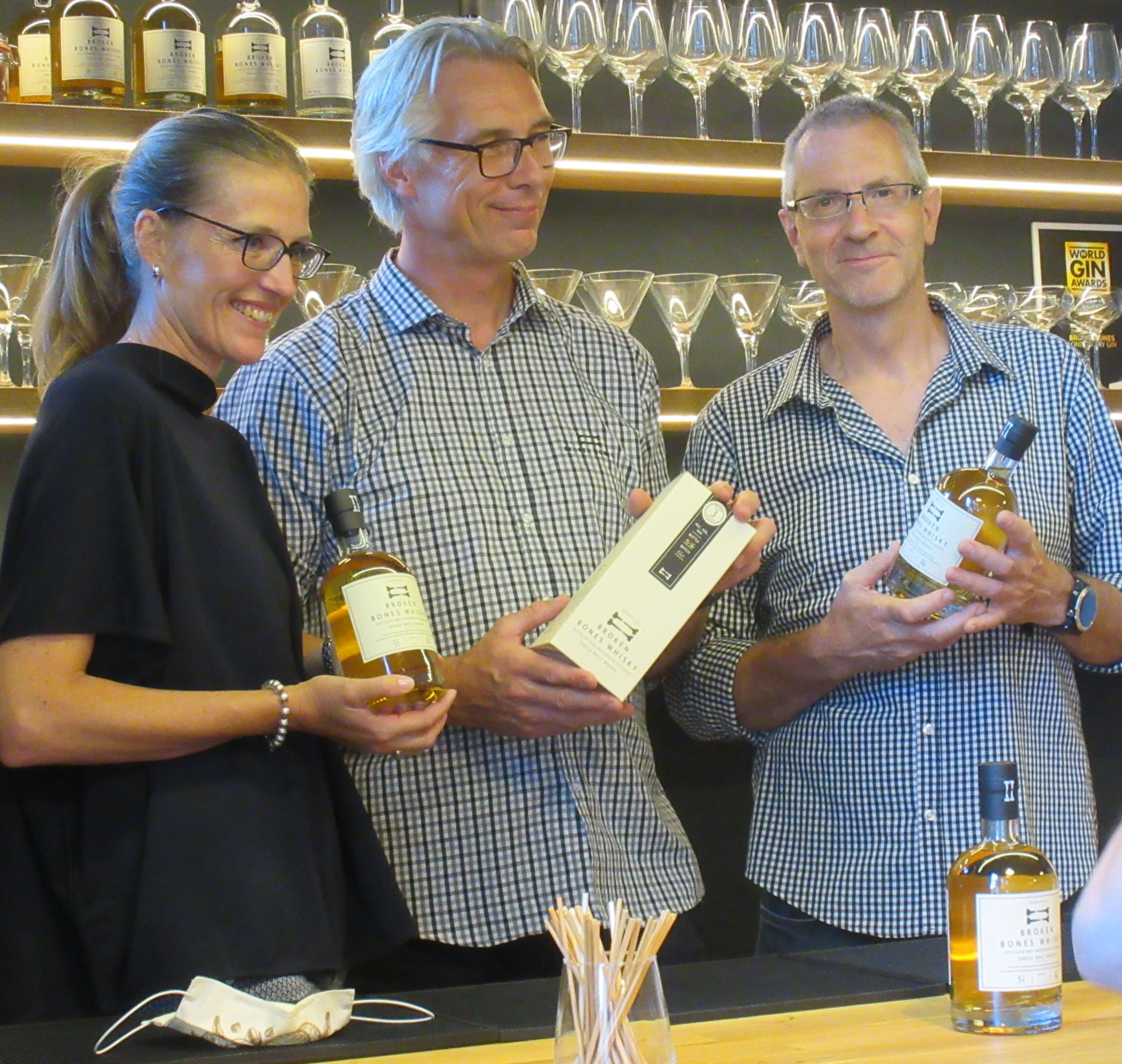 Polona, Borut & Boštjan. Photo: JL Flanner
We've covered the BB origin story before, but in short the broken bones refer to the accidents that befell the other BB at the distillery – Boštjan Marušič, a computer scientist, and Borut Osojnik, a professor of philosophy – when starting the business. The team is rounded out by the third co-founder, Polona Preskar, responsible for sales and marketing.
The still. Photo: JL Flanner
While gin can be produced in a matter of weeks, whisky takes time, and the colourless 70% alcohol new make needs at least a year in the barrel before it can even legally called whisky. Beyond a year, whisky can be kept as long in the barrel as people are able to resist drinking or selling it.
This whisky is only the start of the story. At the end of the year the second batch will be released, a peated whisky that I sampled. It tasted like an Islay, and is something to look forward to. From then on the plan is to release a new small batch twice a year, expanding production along with the market.
The whisky is a premium product, at €155 a bottle, and not intended for use with shot glasses or Coke. It's for whisky lovers who enjoy collecting the rare and curious – with this batch available in a limited edition of 66 – and those interested in following the progression and development of BB whisky, with the peated version due in December, and the 4th year batch next summer.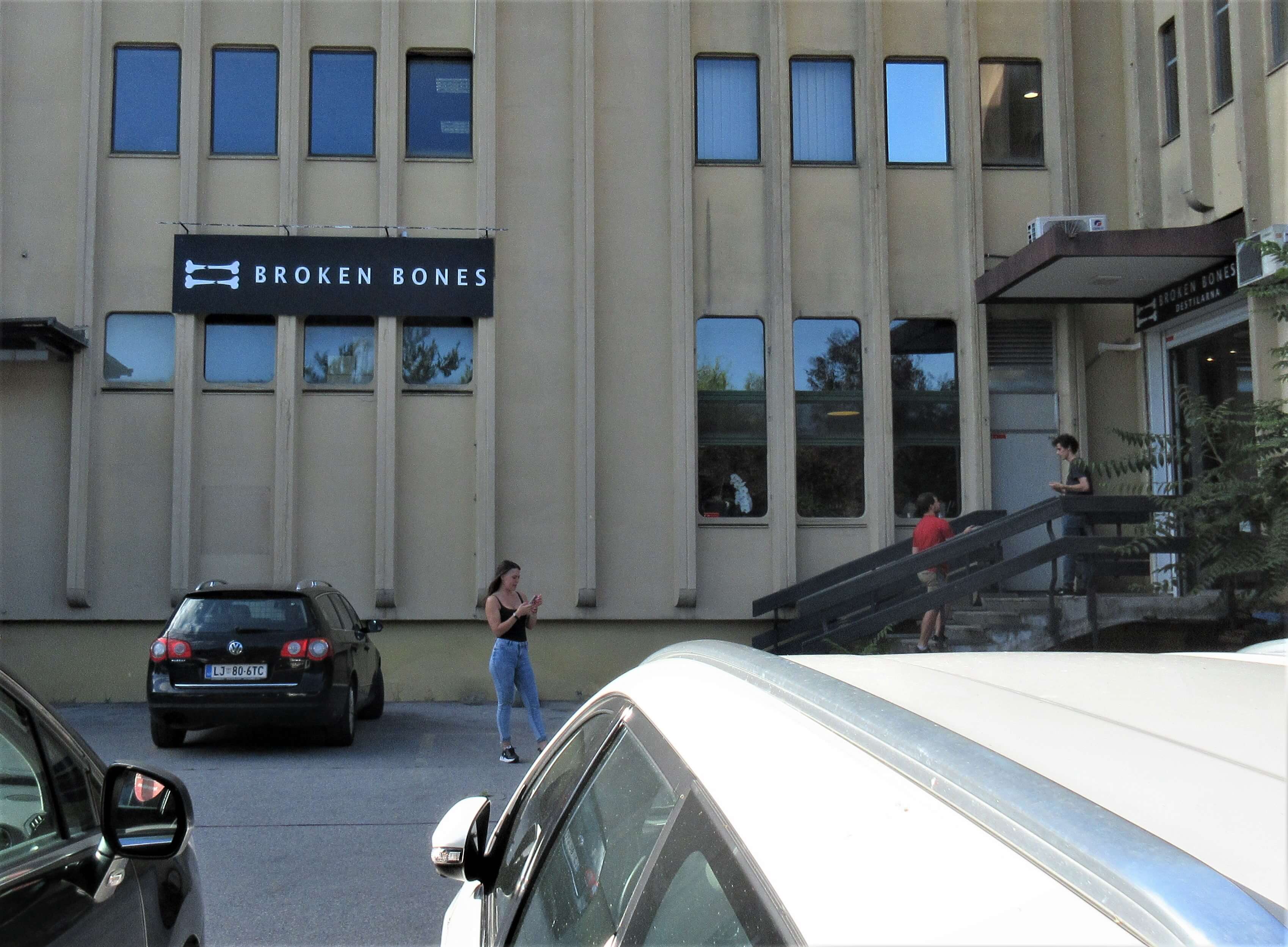 The distillery is not far from the centre of town, and on the bus and train routes. Photo: JL Flanner
The whisky was launched with full social distancing and safety measures. Photo: JL Flanner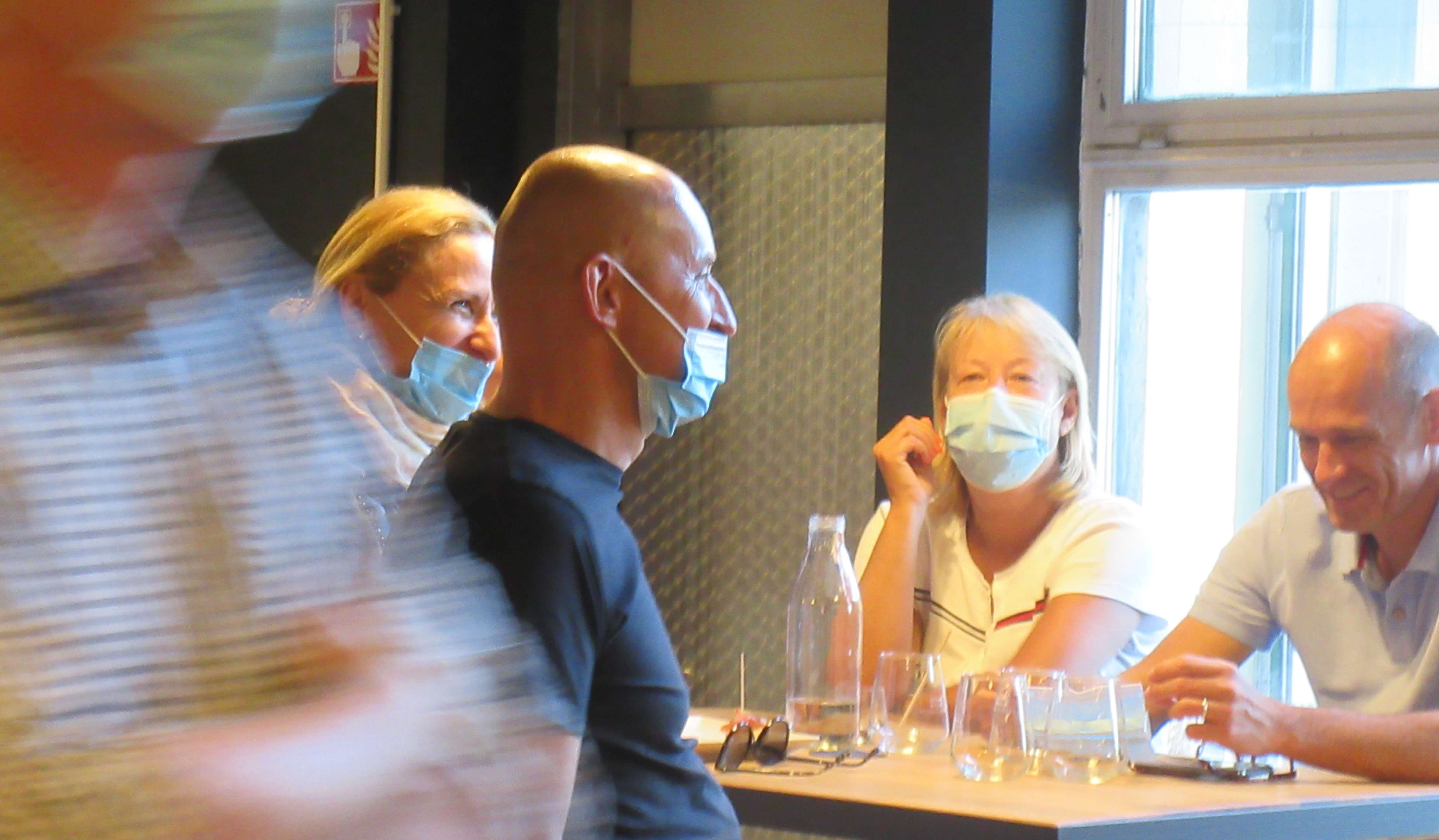 Due to the limited production run the whisky will not be available in bars or stores, and can be bought exclusively through Broken Bone's website or on a visit to the distillery.
Na zdravje!