As BREG - a new Slovenian-inspired apparel brand launches, we speak to its creator Sam Baldwin about the project.
What's the story behind BREG T-shirts?
I'm a fan of graphic design and I'm a huge fan of Slovenia, so I was looking for interesting Slovenian t-shirts. But all I could find in Ljubljana was very cliché, touristy designs: a dragon, a picture of Tito, a Slovenian flag. There was nothing appealing to me, despite Slovenia having plenty of interesting subject material. So I decided to create my own line of Slovenian-inspired t-shirts, drawing on Slovenian icons, Slovenian language and Slovenian locations. I wanted to make the designs uniquely Slovenian, but in a more interesting way than what is being offered for sale right now.
The location of Breg
Why 'BREG'?
In 2007, my brother and I bought an old mountain vikend in a tiny hamlet called Breg in Koroška, as we both had a huge affinity for mountains and snow. This was the beginning of my love affair with Slovenia.  It's been a challenging process renovating it over the years, with numerous problems along the way, but I love it, and it's the reason that I grew more and more attached to Slovenia, which eventually led to me coming to live here full time.
Breg house was also the place where many of my designs were first sketched out – so it seemed fitting to name the brand after the place where my Slovenian story started. Breg also means 'shore' or 'slope' in Slovene so has a nice ring to it. You can read more about the trials and tribulations of renovating a 300-year old structure and my thoughts on Slovenian life on my blog at: www.BregHouse.com.
Where did the ideas for your designs from?
I'm from the UK but I've been visiting Slovenia for 13 years and living here almost three. During that time I've explored a lot of the country and met a lot of interesting people. The designs draw from all those experiences as I've seen many things that I think would look good on a shirt.
To kick off the launch of the brand – I wanted to have a mix of designs; something representing Ljubljana and Slovenia as a nation (LJ-Triglav), something for Bled (Kremšnita), something for the Vršič Pass (as I just love this road and thought it would make a nice design), and something to do with the Human Fish.
My most obscure design - Ski Mežica - is based on a forgotten ski area. Mežica in Koroška is a place dear to me as the town is near Breg, and it also has a really interesting ski history. It was once a popular centre of Slovenian skiing (being the 2nd ever Slovenian ski area after Kranjska Gora, producing at least one Olympic champion, and even having its own ski factory!) but sadly, the ski centre is no longer operating, and little remains to suggest the area was once such a Slovenian ski hot spot. I wanted to pay tribute to Mežica with a retro ski design, the type of which might have been worn during Mežica's heyday as a ski centre.
How are people reacting to the designs?
So far - pretty positively. Of course, not all the designs appeal to all people, but the feedback has been good from both Slovenians and other nationalities. For some of the designs, only a Slovene would get the reference or joke, which is what makes them appealing to locals I think, and visitors looking for designs which are different to anything else on the market may also like them.
I'd like to build the BREG brand over time because I think there's a space in the market for something genuinely Slovenian-flavoured, that goes beyond the typical tourist tat. Slovenia has so many interesting aspects that would look great on a shirt, and I'd like to continue to make designs which celebrate aspects of Slovenian culture but in an interesting and original way.
Where can people buy the shirts?
Thanks to coronavirus, my plans to get the shirts into shops around Slovenia have been delayed a little. However, there are two places to buy BREG products: the full range, including t-shirts, hoodies and other apparel can be purchased online at BregDesign.com – which ships worldwide.
Secondly, if you're lucky enough to be in Slovenia, you'll find selected lines at Črno Zrno coffee store in Ljubljana, in Gornji trg, the Old Town, and soon, once lockdown has been lifted, other locations around Ljubljana and the rest of Slovenia. Again, check the website (BregDesign.com) to see full list of Slovene stockists.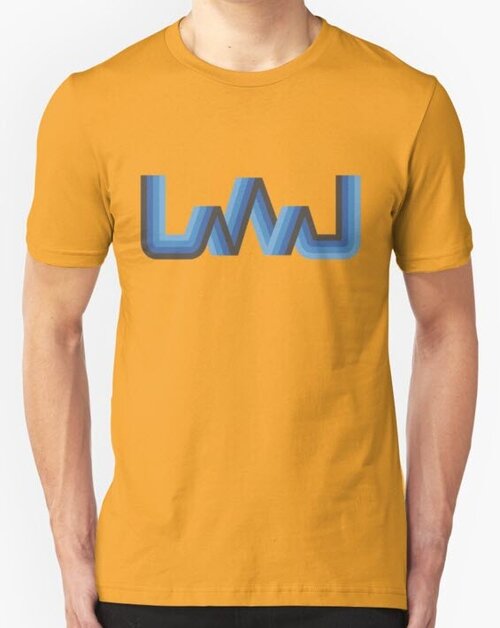 Will there be more BREG designs coming soon?
Yes – I have a sketch book full of ideas, so I'll be bringing new designs out over the coming months. The hardest thing is deciding which ones to do next. Keep an eye on BregDesign.com to see he latest releases.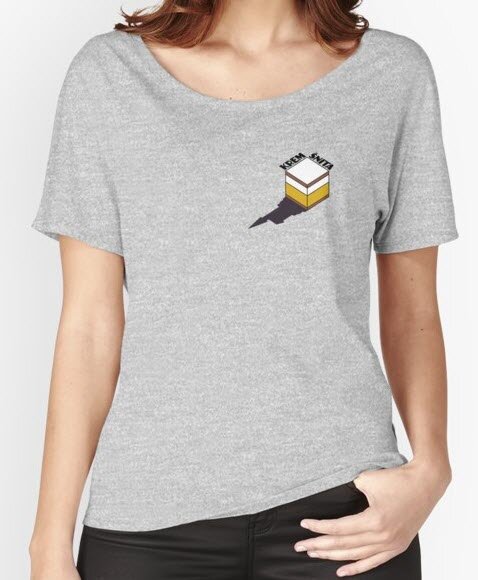 BREG ships worldwide, and you can order a T-shirt here. And if you'd like to share your Slovenian story with our readers, then please send an email titled "Slovenian Story" to This email address is being protected from spambots. You need JavaScript enabled to view it.