Books have always had the power to transport us to a different time and place. Now, more than ever, stories can offer an important escape route for us all. But stories also have the power to teach us more about the world we do inhabit. Now that we're all spending time at home, we have an opportunity to learn more about Slovenia through some of the country's best authors and literature. While many of us are also using this time to work on our language skills, the thought of picking up some Prešeren can still be daunting. Fortunately, there are some great contemporary Slovenian novels available in English translation. Istros Books is a UK-based publisher who specialises in publishing and promoting the best literature from South East Europe. Here are their suggestions for a lockdown reading list that offers both escapsim and insight:
Check into Billiards at the Hotel Dobray by Dušan Šarotar
Set in March 1945, during the uncertain end of the Second World War, Billiards at the Hotel Dobray follows the lives of several disparate characters: a Hungarian soldier preparing for his final battle; a factory owner unsure what the future holds; a prostitute, confronting her divided loyalties and a father, returning to his hometown from the horrors of internment.
The minutae of people's characters, actions and motivations is set against the enormity of their consequences in this absorbing and challenging novel, beautifully translated by Rawley Grau, an American living in Ljubljana who has brought so many great literary voices into English. The vivid and lyrical descriptions of the once elegant Hotel Dobray will also satisfy any isolation yearnings for a weekend away.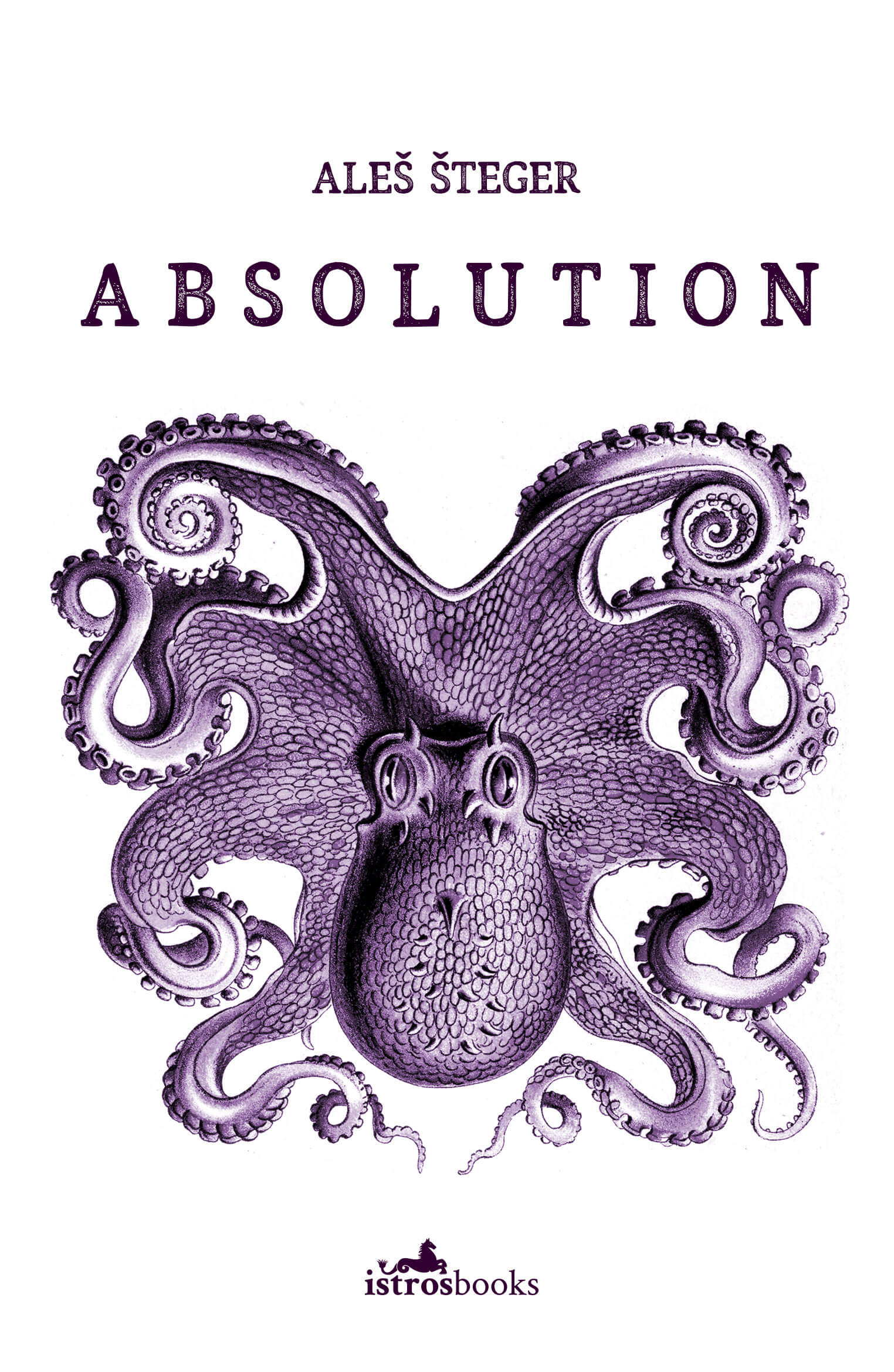 To Maribor and Beyond! Absolution by Aleš Šteger
 A humourous mix of fantasy and political satire, Absolution firmly references the real world, with just enough sci-fi to offer an alternative reality. It's Carnival time 2012, and the Slovenian city of Maribor is European Capital of Culture. In an attempt to maximize profit, local politicians and showman peddle every possible art form. Amidst the hype, dramatist Adam Bely and Cuban-Austrian journalist Rosa Portero pursue a secret mission: to track down and overthrow the sinister octopus of thirteen selected persons that seems to be in control of the city. On the way, they encounter a variety of important citizens, all entangled in a web of corruption and lies. Compelling, poetic and funny, Šteger's novel also ends with a lesson for us all "The lesson of this story is not how to behave better when something happens again. The question is how to put an end to repetition itself." Translated by Noah and Urška Charney.
Wander the Corridors of Memory and Nostalgia - Yugoslavia, My Fatherland by Goran Vojnović and The End. And Again by Dino Bauk
 Lose yourself in a dark family secret: the story that unfolds in Vojnović's hugely popular Slovenian novel is so gripping, that it is quite easy to forget your surroundings. A Google search takes Vladan Borojević back to the catastrophic events of 1991, when he first heard the military term 'deployment', and his idyllic childhood came to a sudden end. Seventeen years later, Vladan's discovery that he is the son of a fugitive war criminal sets him on a journey to find his elusive father. On the way, he begins to understand how the falling apart of his family is mirrored in the larger tragedy of the disintegration of the world they used to live in. Vojnović's cinematic prose conjures a sense of bleakness, intrigue and tragic destiny as well as any scandi-noir boxset and the story of the Borojević family will engross you until the very last page. Translated by Noah Charney.
The inspirationally named The End. And Again also opens in the early 1990s, but instead offers an imaginative reworking of the history of the independence of Slovenia through the eyes of its four teenage characters. Partly set in a still-recognisable Ljubljana, Bauk's narrative lets us time-travel through familiar streets. Read this beguiling story in an armchair by a window in the capital and you will almost be able to look out on the action. Maybe we can also learn something from the book's youthful characters, whose interests throughout the novel continue to revolve around music and love, rather than the turbulent political situation that derails their lives. Translated by Timothy Pogaćar.
If you want your reading to take you further afield, Istros also publishes titles set everywhere from the sun-drenched coastline of Montenegro, to the mountains of Romania. Visit www.istrosbooks.com for the full list.
 Kindle versions of all Istros titles are also currently available at the special lockdown price of £2.50.