The Slovenian painter Sašo Vrabič has been named as one of the seven winners of the Year of Rembrandt contest for his painting Girl at the Exit – shown at the top of this story and inspired by Anton Ažbe's Zamorka (1895), on display at Slovenia's National Gallery.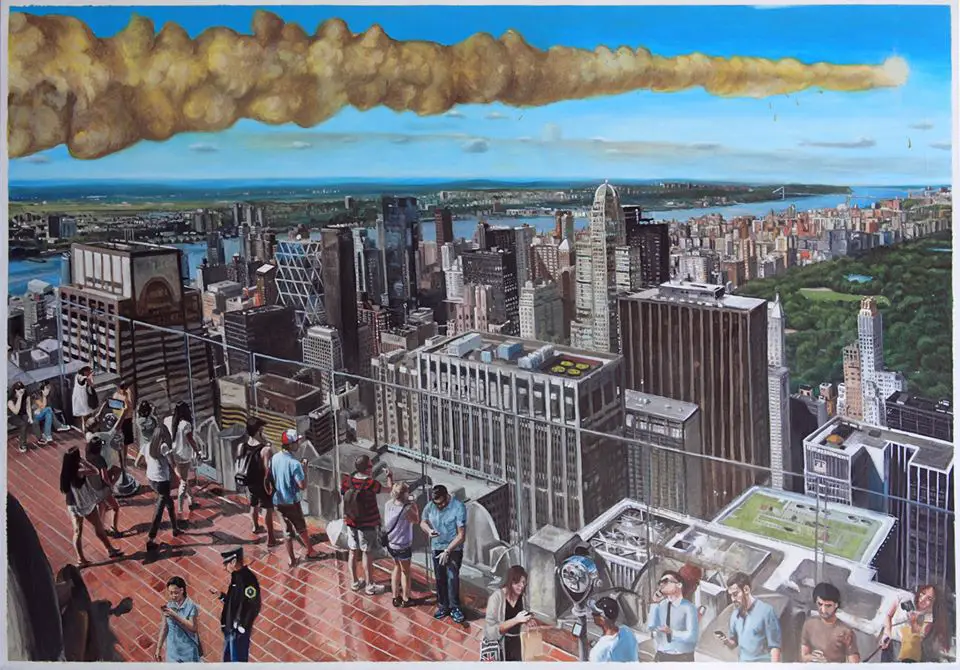 Top of The Crisis 2, oil on canvas, 4.6 x 6.5 feet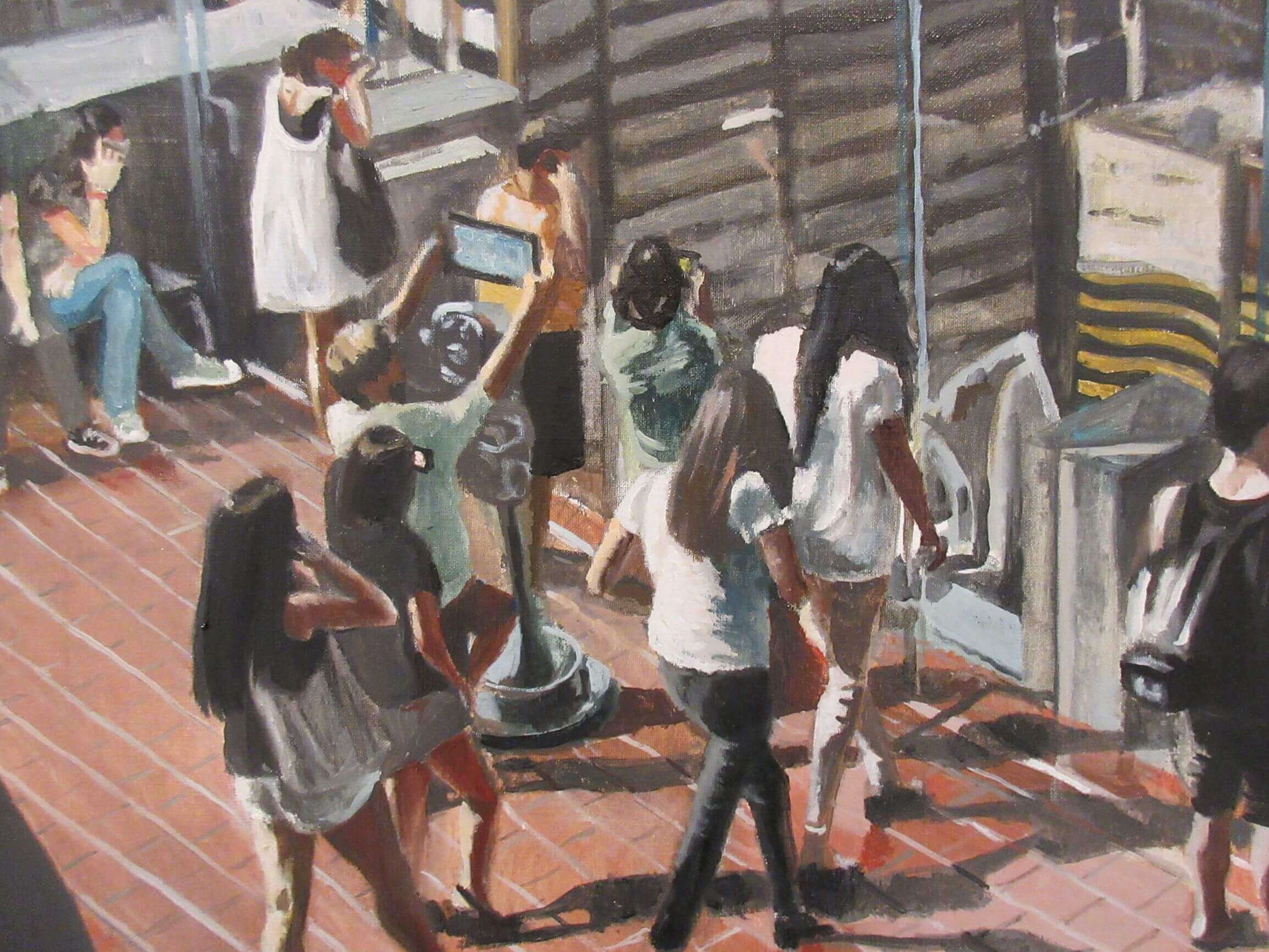 Detail
The artist at work
Vrabič is a graduate of the Academy of Fine Arts and Design in Ljubljana, with a long list of exhibitions and other commendations, but since his works are among that blessed set that require no artist statement to appreciate we'll just share some of them here.
Rest (2019), oil on canvas, 50 x 40 cm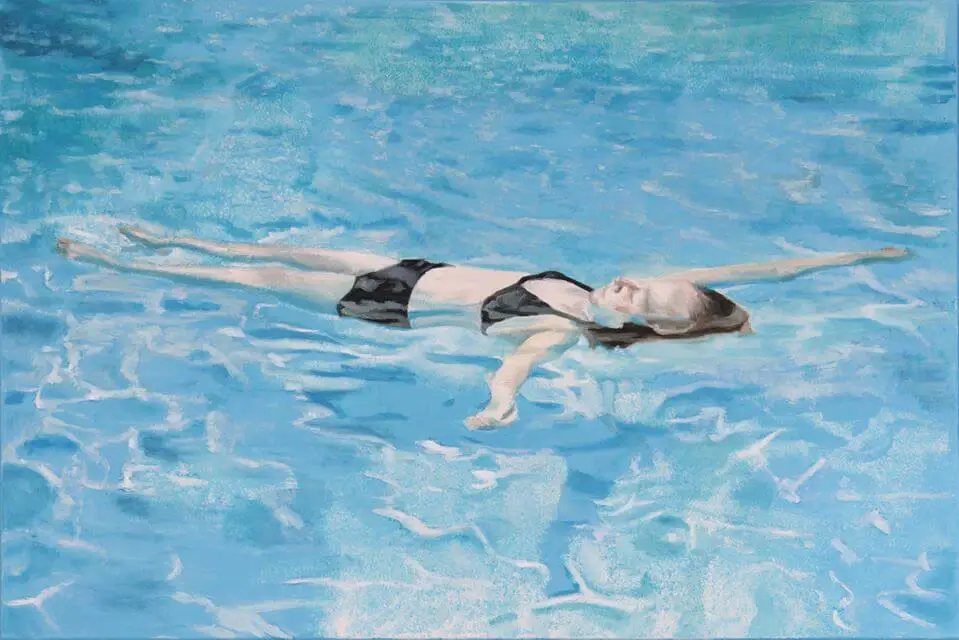 There Are Too Many Words (2017), acrylic and oil on canvas, 80 x 120 cm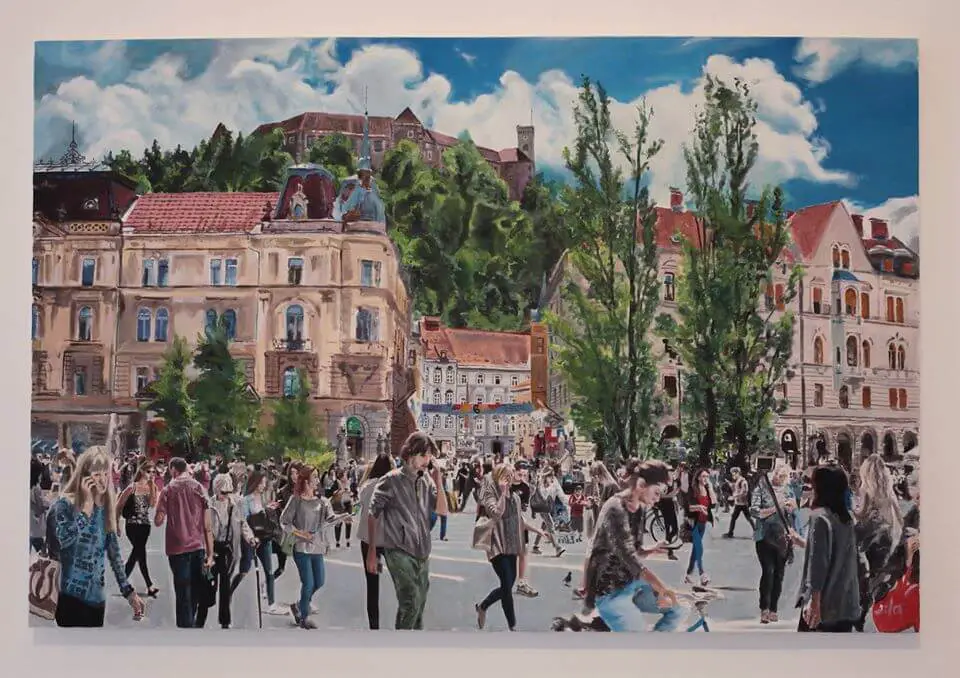 Ljubljana's Trees, A Boy With An Apple, Put in a Cloud, ASAP! (2016) (phase 1), acrylic on canvas, 100 cm x 150 cm
If you'd like to see more of his work then you can visit the Rijksmuseum in Amsterdam next year, follow him on Facebook or visit his website, and if you'd like to buy some then check out his page on SLOART (with our story on this exciting and ambitious project to bring some trust and transparency to the Slovene art market here).