STA, 19 July 2019 - After Neil Armstrong claimed the Moon for the very first time 50 years ago, space has been visited by four US astronauts of Slovenian descent - Ronald Šega, Jerry Linenger, Sunita Williams and Randy Bresnik.
Ronald Šega was born in 1952 in Cleveland, Ohio to Slovenian immigrants. His father hailed from Loški Potok in southern Slovenia.
He became one of NASA's astronauts in 1991. Three years later he embarked on his first mission, STS-60, which was coincidentally also the first mission of the US-Russian Shuttle-Mir Program.
In 1996, Šega was part of the STS-76 mission, a flight which marked the third time the US Shuttle docked with the Russian Space Station Mir (Peace) as part of the joint program. The 66-year old has logged 17 days in space altogether.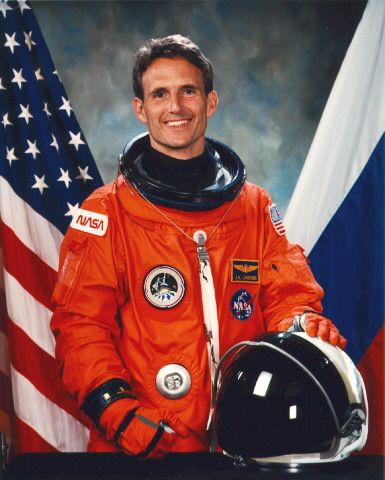 Jerry Linenger was born in 1955 in Eastpointe, Michigan. His maternal grandparents immigrated to the US from Tržič and Radovljica in northern Slovenia.
The 64-year-old joined NASA in 1992 and travelled into space for the first time in 1994, spending almost 11 days there.
After completing his training in a Russian space centre, he travelled to Space Station Mir in 1997 and spent 132 days there, which was at that time a men's record.
Sunita Williams, born in 1965 in Euclid, Ohio to a Slovenian mother and an Indian father, was picked by NASA for its astronaut programme in 1998 and was later assigned to the International Space Station (ISS).
The first time she travelled into space was in 2006, when she spent 192 days there, setting a then women's record. Her second time flying into space was in 2012, when she stayed there for four months.
The 53-year-old formerly held the records for a total number of spacewalks by a woman (seven) and most spacewalk time for a woman (50 hours, 40 minutes).
She became the first person to run a marathon in space in 2007. Five years later she was also the first to do a triathlon there.
Randy Bresnik, who traces his Slovenian ancestry to Ljubno ob Savinji and Luče in northern Slovenia, was born in 1967 in Fort Knox, Kentucky. He was selected by NASA in 2004 and met legendary Armstrong on his first day at a new job.
The 51-year-old has completed two missions at the ISS, in 2009 and 2017. During the first one, he did two spacewalks, which altogether lasted twelve hours.
Two years ago he spent 139 days in space and completed three spacewalks, walking in outer space for some 20 hours.
All four of them have paid a visit to Slovenia and taken Slovenian symbols to space, including a national flag and a kranjska klobasa sausage.