Drago Tršar (b. 1927) was the subject of two major exhibitions in 2018. One focused on his monuments, and was put on in the Modern Gallery's (Moderna galerija) main branch, by the National Gallery. That one ended in September, although you can still see certain works around town, as you'll recognise in this story.
Photo: JL Flanner
Photo: JL Flanner
Photo: JL Flanner
The second exhibition opened in late November and continues until January 20, 2019. This was curated by Sarival Sosič, PhD, and is on at the City Gallery (Mestna galerija), just a few doors down from City Hall, and shows a very different side to the man, being two floors of erotic sculptures and paintings rather than heroes of the post-war Yugoslav state.
Related: Republic Square – Ljubljana's own concrete utopia
Photo: JL Flanner
Photo: JL Flanner
Photo: JL Flanner
As should be clear in the images accompanying this text, these are erotic works in bronze and ceramic, as well as a few paintings, large and small, and not studies of the naked form at modest rest. There's no is she or isn't she – as with Bernini's The Ecstasy of St Theresa – but instead many of the subjects are clearly lost in orgasm, so bear this in mind if in town with the neighbour's kids or the Pope.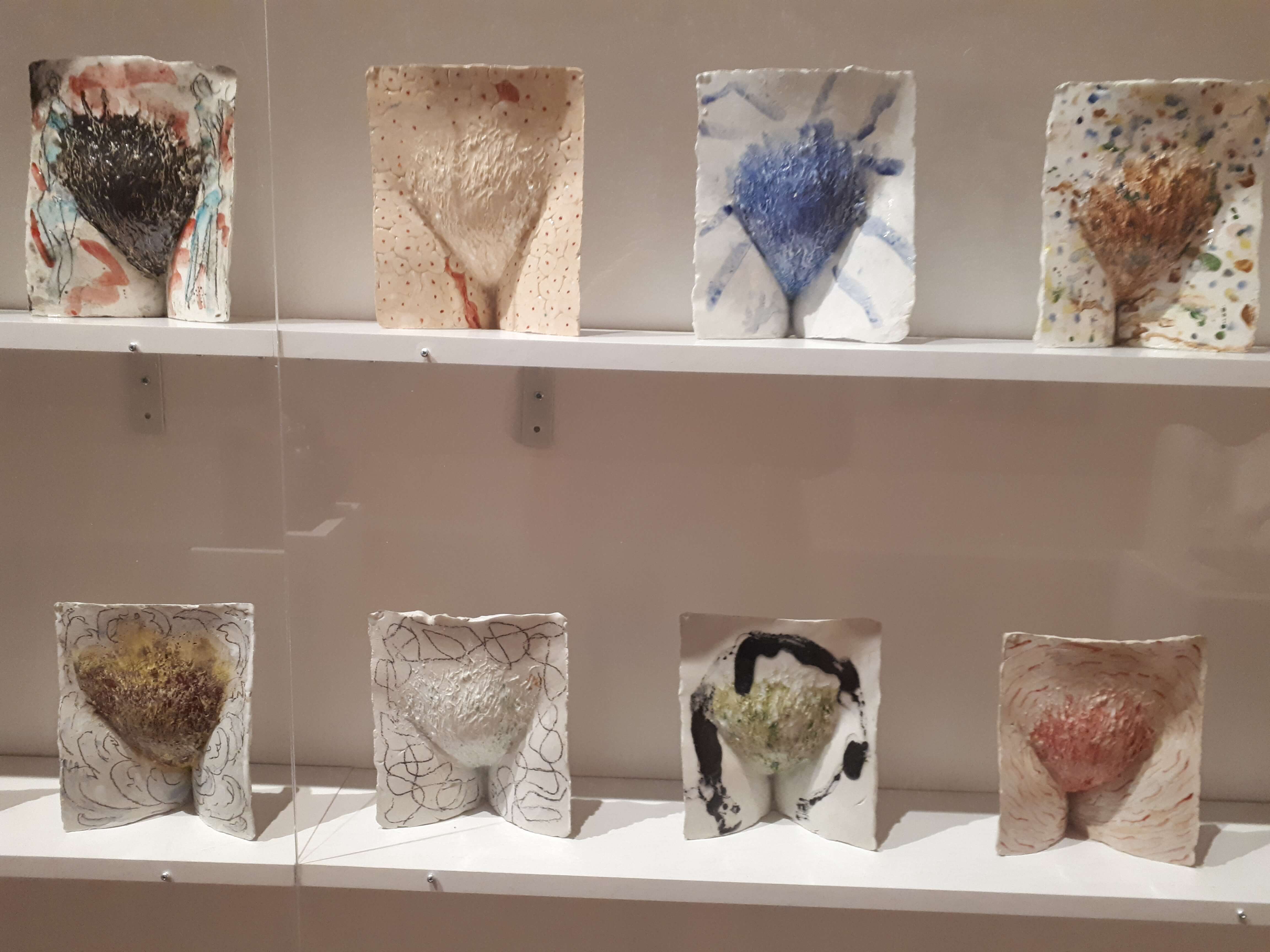 Photo: JL Flanner
Photo: JL Flanner
Drago Tršar, Tolažba, Photo: Dejan Habicht / Moderna galerija, Ljubljana
On at the free to visit City Gallery (Mestna galerija), and thus always worth your time, this show is recommended to anyone who's curious about what they're seeing and reading in this story, showing a good range of well executed works in different styles and media, albeit with a relentless focus on the breasts, bottoms and vaginas of relatively young women, with barely any male forms to be found.
Mestna galerija Ljubljana, Mestni trg 5, 1000 Ljubljana. The place is closed on Mondays, while on other days it's open 11:00–19:00. The related website is here