September 16, 2018
This week marks a new chapter in the story of Matea Benedetti, both the label and the woman behind it, as Slovenia's only high fashion brand launches its new website, enabling customers from around the world to browse her latest collection and order from home, bringing Slovenian style and Italian workmanship to a larger market than ever before.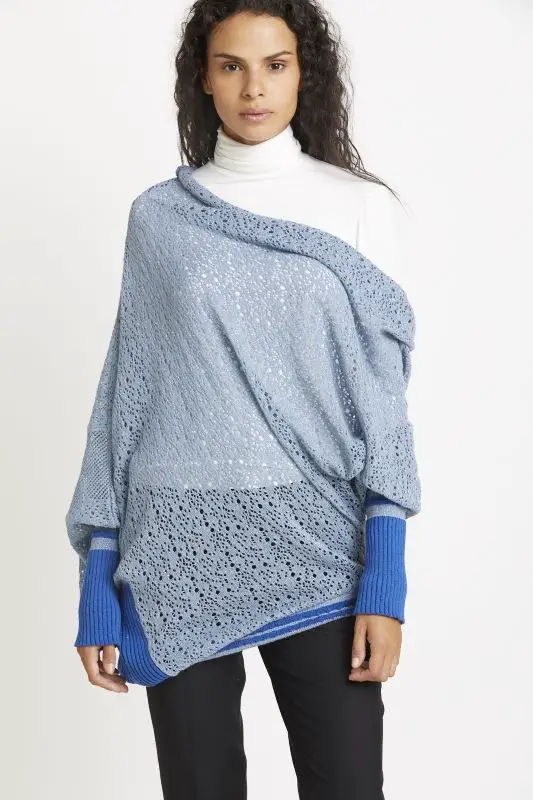 But these clothes are not just about good looks and high quality, as they're further distinguished by Benedetti's background and beliefs, which underly and support all that the label is trying to achieve.
Matea studied both design and engineering, giving her a greater understanding of how to work with certain materials and to bring the looks she imagines into reality. After her studies she worked with SNG Opera and Ballet Ljubljana and with Cankerjev dom, producing costumes for more than 80 productions. It was in those years, working at a high rate, under pressure and with limited resources, that Matea further developed her abilities, able to explore the world of fashion in the varied and often experimental context of the stage, making outfits that revealed the characters of the players and often told a story on their own.
After several years of searching for a way to produce high fashion using natural, non-polluting materials and clean, fair production processes, Matea established the brand Matea Benedetti in 2017, the first Slovenian designer to enter this market.
Her latest collection, which you can see on her newly launched website, is inspired by fish from endangered coral reefs, and makes use of such materials as pineapple leather (made of pineapple leaves), Tencel™, a fabric made of wood, and polyester made of recycled plastic bottles. The idea is to produce modern classics that last, and thus swim against the tide of fast, disposable fashion that cares little for the environment, and thus little for its customers or their wardrobes.
The approach is innovative and the looks are bold, with Matea Benedetti being a true Slovenian original.
Morgana on the left, and Matea Benedetti on the right