April 9, 2018
Small Slovenian breweries continue to pop up all over the country, making it an increasingly difficult task when confronted with the menu or well-stocked refrigerator in the growing number of cafés and bars catering to those whose tastes go beyond the regular pilsner.
In this we mean no disrespect to brews like Laško / Union, which we still consume with near reckless abandon, but if you want to turn your habit into a hobby then you need to start learning names and labels, possibly even writing about them for a national website, and as we're finding in our exploration of Slovenian beers there's a lot to learn, although each lesson is very rewarding.
The doors to Omnivar. JL Flanner
Some of the newest beers on the market are from Omnivar, an ultra-micro-brewery set up in anonymous block in an unglamorous part of Ljubljana, sharing a one-story building with a car mechanic. Operating without a sign and essentially out of one room, the firm is a two-person operation that aims to produce 5,000 litres of beer a month, or 10,000 bottles. At present these are mostly, if not exclusively, available in Ljubljana, with some – such as the Tutti Frutti IPA – being almost impossible to track down at the time of writing.
Some labels waiting to be applied. JL Flanner
And this is no exaggeration, as I spent the last week trying to get hold of a bottle, even making the trip out to the brewery itself, where I was told the current batch was still in production, and all I could do was take a picture of the label and wait. (Later that day I asked a friend in the business when he'd have more in stock. "I don't know," he said, "people are crazy for it.")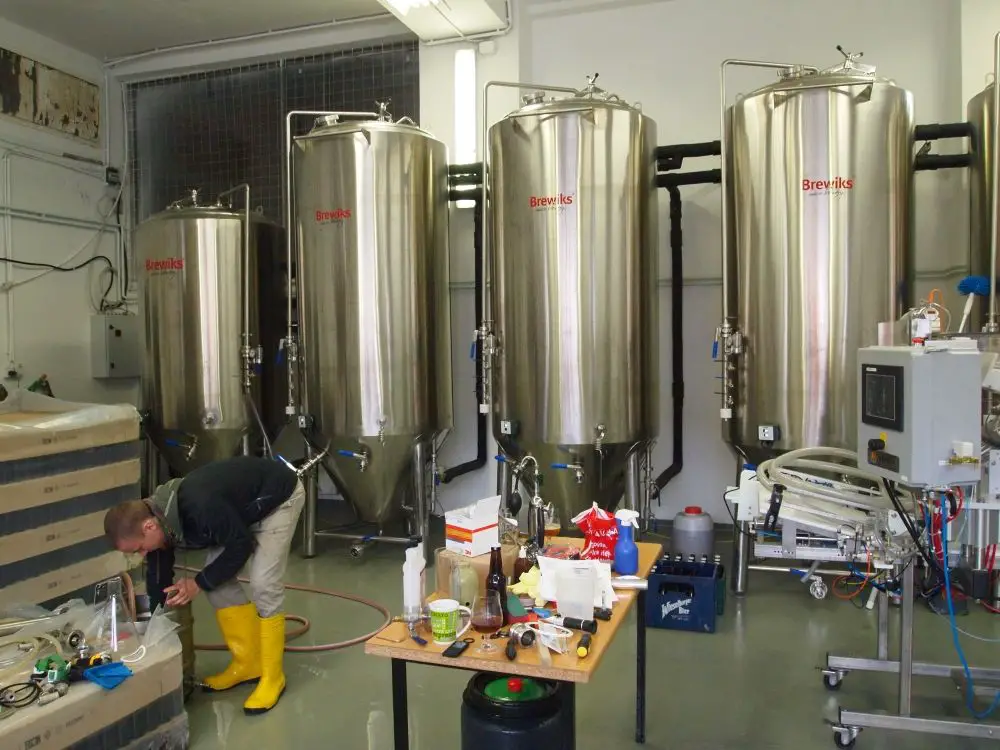 Jure at work. JL Flanner
But while I failed to get a bottle I did come back from the industrial park with a short story, that of Jure and Miha, who together make up the entire workforce. Jure, who was the only person on site when I arrived and cleaning the floor of the space, made some beer as part of his final high-school project, an activity that continued after graduation and eventually led to the five kinds now produced by Omnivar. These are Sissi (a Vienna-style lager), Tutti Frutti (IPA), The Usual Suspect (red rye session ale), Wallonian Fuel (saison) and War Pig (stout), all of which, bar the second, I've tried and enjoyed.
Jure interrupted. JL Flanner
Still only in his mid-20s, Jure got interested in brewing at 17, but notes that he didn't start experimenting until he turned the legal age of 18. Meanwhile Miha got into making beer because he was dissatisfied with the brews on offer at the time in Slovenia – with the domestic craft beer scene still remarkably young for a nation that's long had all the good water and hops needed to capture lightning in a bottle.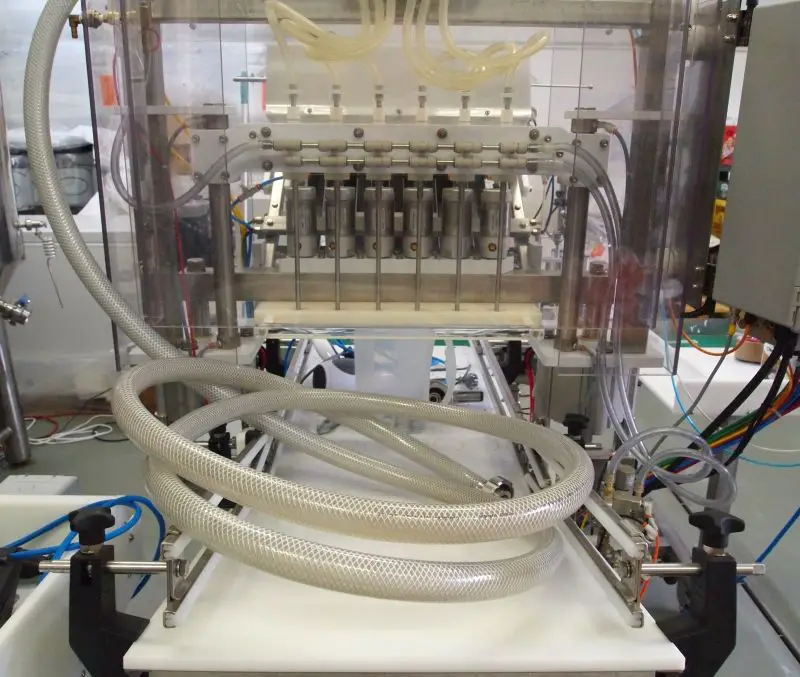 The small-scale bottling machine. JL Flanner
But for all the talk of craft and love, brewing is, of course, a business, and thus success depends on people buying the beer, enjoying it, and ordering another. To that end, and to ensure further production of Tutti Frutti, and in larger quantities, I suggest you try something from Omnivar the next time you get a chance.
And if they don't have any in stock at your local bar or beer store? First buy something from another domestic brewery and then ask for this one to be added to the list, and help the next generation of Slovenian brewers in the process.
The author supports local businesses. JL Flanner
To find out what Jure and Miha get up to next, follow them on Facebook, visit Omivar's website, or perhaps even sign up for their subscription service at the online store.