While something like normality won't return to Ljubljana until cafés, bars and restaurants are fully functional, and you can enjoy the cultural life of the city indoors and with others – taking in a concert, exhibition, movie or show, dancing or just hanging out with people who aren't family and friends, and the opportunity for chance encounters returns – there are still things of novelty and interest to be found.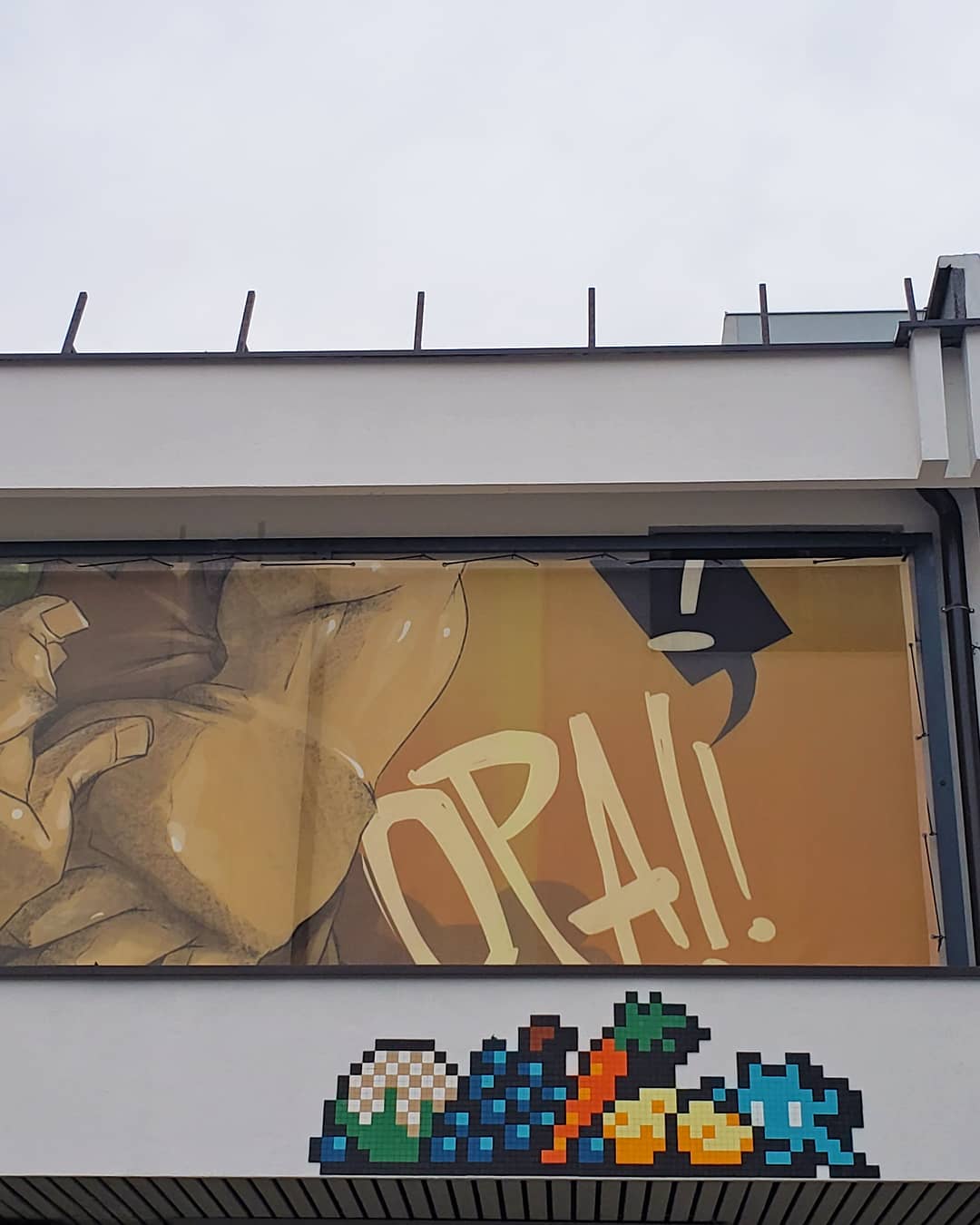 Photos: Nejc Ketiš for Alternative Ljubljana
 One of these is exploring the streets and looking out for the work of (Space) Invader, with some new additions since you were perhaps last in town. Invader is the French graffiti artist who works in pixel mosaics, named after his signature Space Invader icon. His work can be seen in 79 cities around the world, and have long been hiding on various walls in the always delightful and pocket-size Slovenian capital, with examples old and new illustrating this story.
Recently the anonymous and often masked or otherwise obscured artist was back in Ljubljana on the occasion of a new show dedicated to his work at the International Centre of Graphic Arts in Tivoli Park, running until 18 May 2021, and is titled Invader: Prints on Paper. Of course, in addition to helping the gallery arrange the show Invader too the opportunity to add at least 20 new mosaics to the city.
That's one way to enjoy the artist's work in Slovenia, and with a replica of his "life-sized" Hong Kong Phooey mosaic selling for $250,000 in 2015 galleries may be increasingly common venues for Invader. Arguably the best way, however, is on the streets, as originally intended, as interventions into the urban space and a delight for all who find them.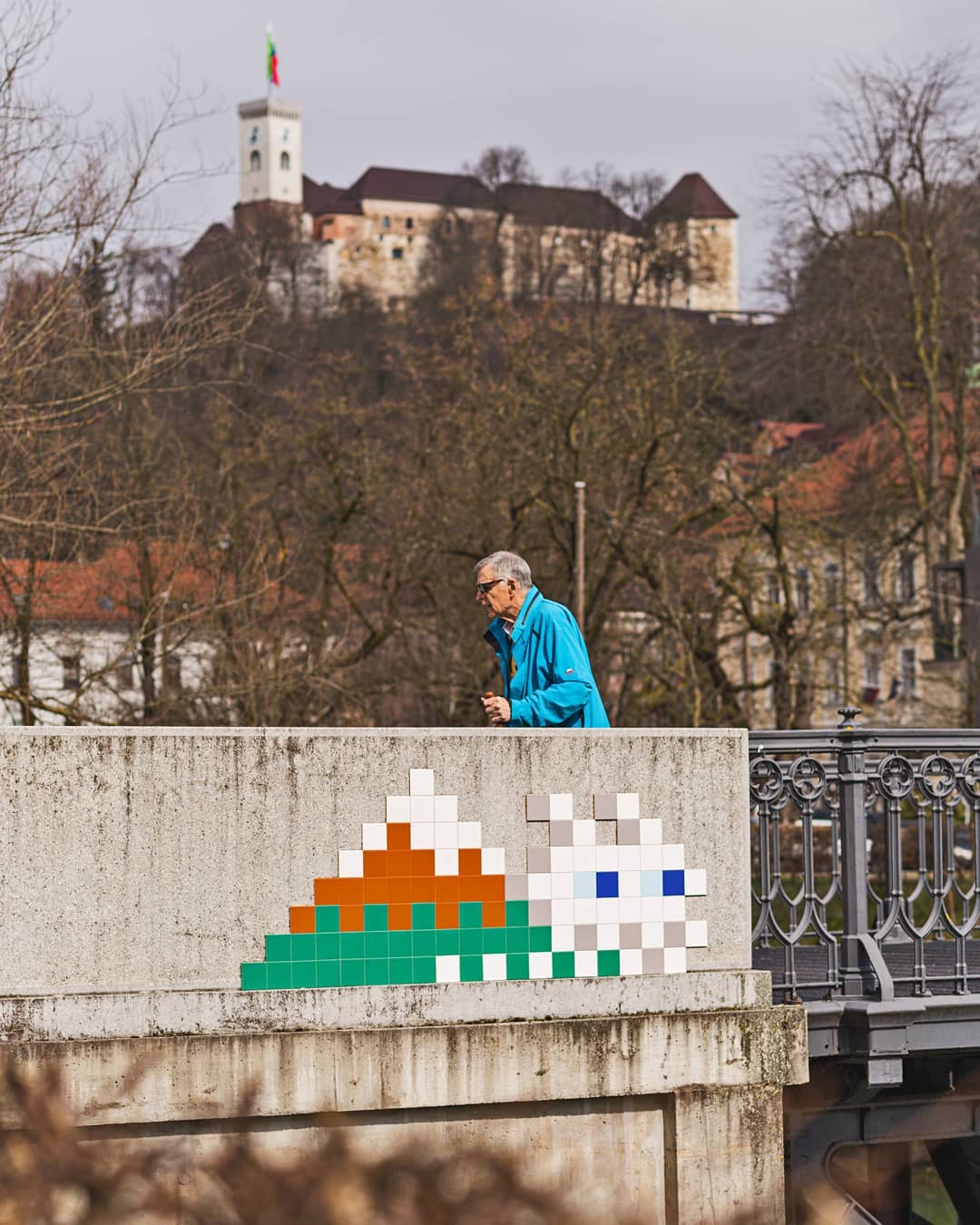 Photo: Nejc Ketiš for Alternative Ljubljana
Photo: Xenia Guzej
But how can you find them and put them in context?
You could spend a few weeks in the city, walking around with your eyes on the walls and at risk of being hit by a bicycle or crashing into a busker, or simply join the latest offering from Alternative Ljubljana, which specialises in the kind of history and art you find on the streets, before it gets commodified and codified, as explored in an earlier story: If These Walls Could Talk: Getting Under the City's Skin with Alternative Ljubljana Tours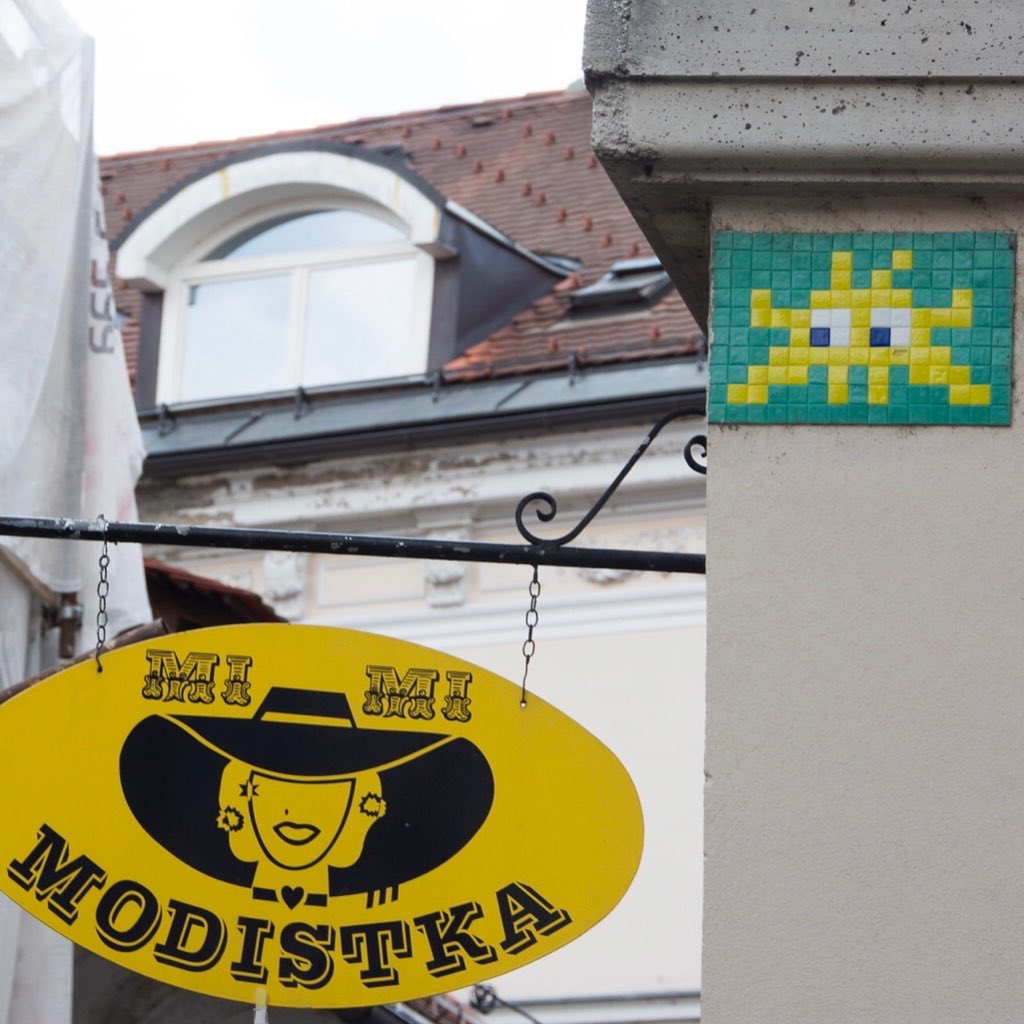 Photos: Nejc Ketiš for Alternative Ljubljana
The first Invader Tour was held on 21 March, and more are planned by as yet unscheduled due to COVID, so check here for more details. These tours join Alternative Ljubljana's other offerings, which include the free graffiti tour along with a street art tour with workshop, LGBTQ+ tour, wicked tour, and deadly tour, with walking / wheelchair versions along with bicycle tours, which can all be booked for private groups, as detailed on the English language and easy to navigate website.
Follow the hunt for Invaders live
You can also download Invader's very own augmented reality game (Android and Apple) to help in the hunt for his mosaics, in Ljubljana and around the world, and follow the artist on Instagram. Meanwhile, fans of the streets culture and art of Ljubljana can keep up with the scene from the comfort of home by following the photos of Alternative Ljubljana, at least until travel, cafés, nightclubs, galleries and bars are all fully functional again.