Marles kitchens, an icon of quality in socialist Yugoslavia, can still be found in many Slovenian homes today. It is therefore not surprising that after so many years, it is becoming increasingly difficult to replace them.
That their value has risen in time is also evident from advertisements placed on the online second hand market bolha.com, where in the first decade of the new millennium these kitchens were offered for free, if anyone would take them, while at the moment, especially the higher quality orange ones, you need to pay for them, although they are still quite cheap.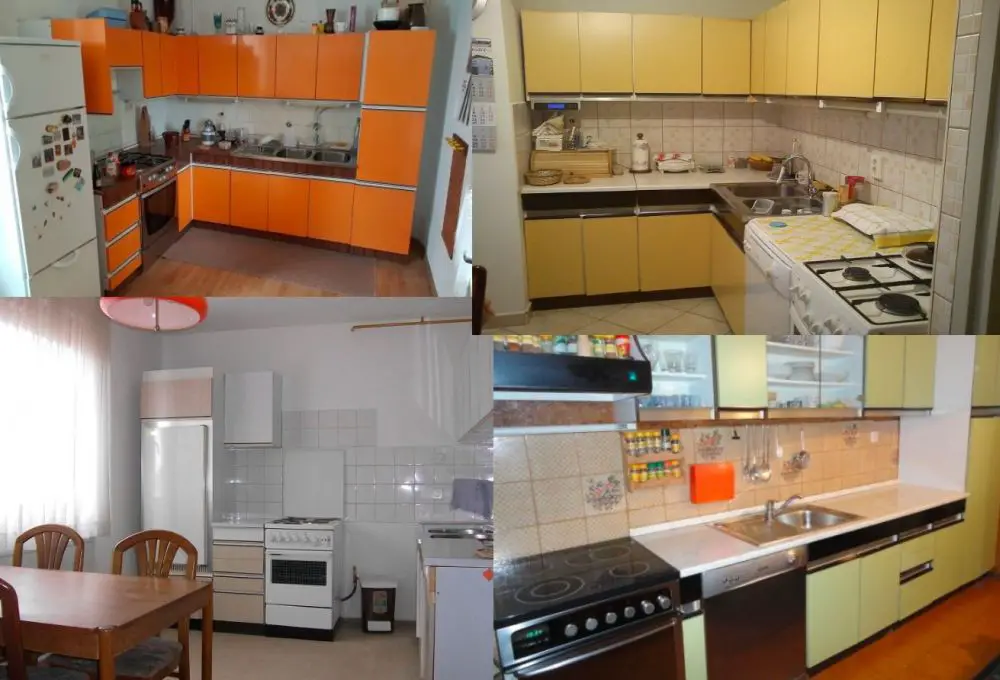 Free Marles kitchens in bolha.com ads around 2010

The beginnings of the Marles Company go back to the end of the 19th century and the carpentry of Ferdinand Potočnik. In 1960 three wood companies from the area of Maribor (where the first part of the company's name comes from) were merged into Marles and began producing furniture (les, the second part of the name, means wood in Slovenian).
Five years later, the company started operating under the same roof in an upgraded furniture factory in Limbuš. According to an agreement between the producers of similar products in the wider Slovenian area, Marles combined several previous lines into one, focusing on the production of kitchen furniture, while Meblo of Nova Gorica was to produce furniture for bedrooms and Brest Cerknica for living rooms.
The company modernized its technology of processing and design and the first success and recognition of its work came with the cocktail 68 kitchen element programme, with several lines which continued almost unchanged for 18 years, until 1986.
In 1969 a Cocktail variant in bright orange was introduced, designed to brighten north-facing kitchens with less natural light. The orange cocktail kitchen became a futuristic space-era hit among the higher class, with bases and worktops covered with a rich brown rosewood veneer and without any use of plywood.
Pictures of Cocktail variant kitchens are preserved by the photographic collection of the National Museum of Contemporary History, which is located in Tivoli Park in Ljubljana.