February 11, 2018
February 12
In 2014 the alpine skier Tina Maze won Slovenia its first Winter Olympic gold in Sochi. In a downhill race Maze ended with exactly the same time as Switzerland's Dominique Gisin (1:41.57). This was the only time that two athletes have tied for first place in an Olympic alpine skiing event. Third place was taken by another Swiss skier, Lara Gut.
February 13
In 2016 the freestyle skier Filip Flisar won his fifth gold in the World Cup race in Idre, Sweden. There are five different events in freestyle skiing, which became an Olympic sport in 1992, and Filip Flisar competes in ski cross, which is scheduled for February 21 in PyeongChang. In the video from the Idre race (click here) Flisar is wearing green vest and grey pants, with his distinctive moustache hidden by protective equipment.
February 14
In 1984 the alpine skier Jure Franko won the first Slovenian Winter Olympic medal under the Yugoslav flag in Sarajevo. He won silver in the giant slalom race, Switzerland's Max Julen was first and Andreas Wenzel of Liechtenstein was third. During the medal ceremony, shown in the video, below, the audience can be heard chanting "Yugoslavia" and "We are Tito's, Tito is ours", although the man himself had died four years earlier.
February 15
In 1988 the ski jumper Matjaž Debelak won bronze at the Olympic Games in Calgary, Canada. First was Matti Nykänen of Finland and Erik Johnsen from Norway was second. Although won under the Yugoslav flag, Debelak's bronze is considered to be Slovenia's first Olympic ski jumping medal. A couple of days later came the second one, as the team of ski jumpers including Matjaž Debelak, Primož Ulaga, Miran Tepeš and Matjaž Zupan won silver in a team match.
February 16
In 1824 Peter Kozler was born in Koče, by Kočevsa Reka. Peter Kozler was a jurist, geographer and politician, one of the first Slovenian nationalists, responsible for the first attempt of presenting the new notion of "Slovenian nation" on a map, as part of the 1848 March revolution. Kozler was also a co-founder of what later became known as Pivovarna Union Brewery. The small family business he founded with his brother in 1864 was initially known as Kozler Brewery, and grew to the point that in the 1909 Kozler brothers decided to go public with the establishment of Pivovarna Union.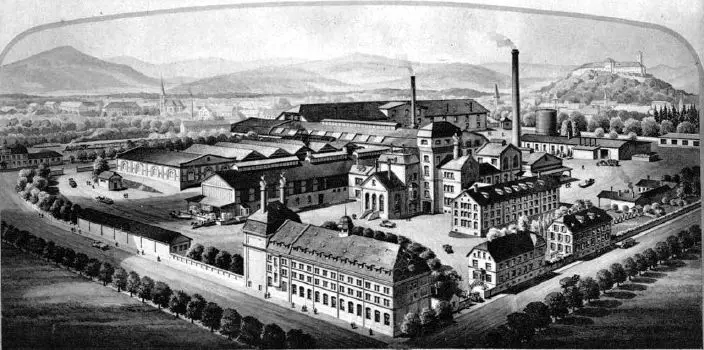 Pivovarna Union in 1927 with Ljubljana castle in the background
February 17
In 2010 the cross-country skier Petra Majdič won an Olympic bronze in Vancouver after going off course and falling into a 4 metre-deep pit during the warm-up ran just before the race. She crossed the finish line with broken ribs and collapsed lung, but won the bronze anyway. Watch in awe below:
February 18
In 2014 the alpine skier Tina Maze won her second Olympic gold in the Sochi Giant slalom race, thus helping Slovenia come second in the medal ranking on a per capita basis. For a better quality video, click here.